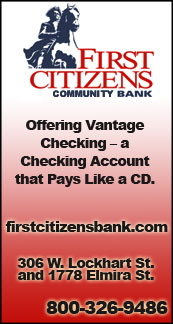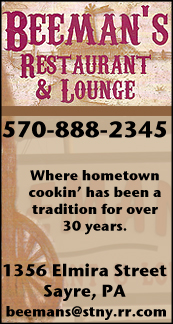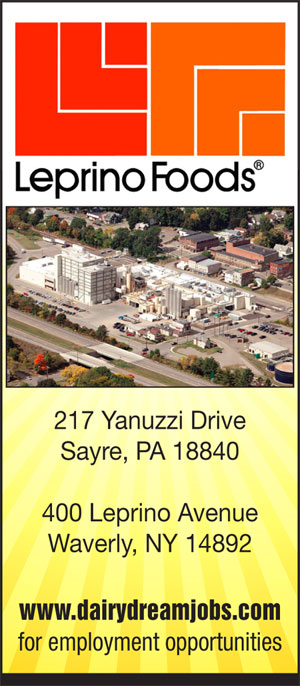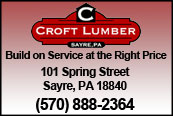 NEW YORK STATE VOLLEYBALL: TIOGA SWEEPS PAST HALDANE INTO STATE QUARTERFINALS (24 PHOTOS) (2017-11-07)


By TIM BIRNEY
Valley Sports Report
CROTON TWP. — Section 1 power Haldane has been a big obstacle for Tioga in each of its last two trips to the state semifinals. Tuesday night, the unbeaten Lady Tigers blew through that roadblock with a 3-0 win over the Lady Blue Devils in the opening round of the New York State Class C volleyball playoffs.

"They've given us problems in the past, it's a nice win," said longtime coach Des Ford.

"I thought we played more of a defensive match tonight," noted Ford. "Our passes were right in system, and I don't think we ever really got into a rhythm.

"But, at the end of the night it's a W," added Ford. "The girls played to win."

At the 2013 and 2015 state semifinals, Haldane swept a pair of games from Tioga in close decisions.

Tuesday night, the Lady Tigers, now 21-0, left little doubt, winning by scores of 25-20, 25-13, and 25-15.

Senior Anna Schumacher, as she has often this postseason, got Tioga off to a quick start with five straight service points to open the first set. Martha Schumacher punctuated the fourth point with a hard kill after the serve-return ended up right at the net.

Haldane battled back to tie the set at 11-11, but a serve into the net ended a three-point run, and gave Tioga a 12-11 lead. It would become a familiar theme as the Lady Blue Devils ended the match with 17 serves into the net.

Senior Charli Hall served the next three points to give Tioga a 15-11 lead.

Haldane trailed 20-16, with the serve, when Martha Schumacher hammered a kill into the center of the Lady Blue Devil defense to make it 21-16. She had another kill a few minutes later to make it 23-18.

The teams exchanged side-outs, and Haldane stepped to the service line trailing 24-20, but served its fifth serve of the first set into the net.

"Winning the first set is big," said Ford. "It doesn't matter which team wins, mentally it allows you to take a breath, and just relax a bit."

The beginning of the second set was a series of serves into the net and unforced errors — by both teams.

With the tie scored at 8-8, and Haldane at the service line, Anna Schumacher ended a rally with a soft kill that she dropped over the head of the defender at the net, and in-between three other Blue Devil defenders.

Anna Schumacher then served five straight points to give the Lady Tigers a 14-8 lead.

A Tioga side-out made it 14-9, but Haldane never got closer.

Sophomore Giovanna Rossi served three straight points, the third ending on a hard cross-court kill by Martin to make it 21-11.

At 23-13, Martha Schumacher served the final two points, with her sister Anna ending the second set with a hard kill into the center of the Haldane defense to give the Lady Tigers a commanding 2-0 lead.

Last year, in the Class C quarterfinals Tioga trailed Section 1 power Pawling 2-0, but rallied to force a decisive fifth game.

"These matches are point by point," said Ford. "You've been around long enough to know how quickly momentum can switch. I told the girls, 'it's one point at a time, every point is game point.'

"I also told the girls, 'remember, we've been on the reverse side of this,'" noted Ford. "But the girls kept playing hard, they never let up."

With the score tied at 6-6 in the third set, Haldane launched another serve into the net.

Hall followed that with a service point that Martha Schumacher ended with a long set into the back corner of the court to make it 8-6.

Tioga stretched its lead to 10-6, but a side-out and two service points cut the deficit to 10-9. Haldane appeared to have a bit of momentum, but another serve into the net gave the Lady Tigers an 11-9 lead.

Anna Schumacher would add four more service points to her tally, two on rallies that ended on a Rossi kill, to extend the lead to 15-9.

The Lady Devils had one final run in them and closed the gap to 16-14, but another net serve into the net seemed to take the wind out of their sails.

Sophomore Madison Macumber served up three straight points, two ending on Martha Schumacher kills, to give Tioga a 20-14 lead.

With Tioga leading 23-15, Martha Schumacher stepped to the service line. Her first serve ended on a Hall kill to make it 24-15. Her second serve was returned right to Anna Schumacher at the net, and she hammered it into the floor to end the match.

Anna Schumacher led Tioga with 14 service points, including a pair of service aces, nine digs, and five kills, while Martha Schumacher had six points (two aces), seven kills, one block, and two digs, and Hall had three points, (one ace), four setter assists, two blocks, and nine digs.

Rossi added five points, five kills, and four digs in the win, while Martin had four points, three kills, and nine digs, Bellis contributed two points, 12 assists, six digs, and one block, and Macumber chipped in with four points and three digs.

Ford was quick to make mention of Haldane's problems at the service line.

"They missed a lot of serves," said Ford. "Those 17 serves, that's 17 points for us, and an opportunity for 34 — that's a set-and-a-half.

"It's huge," added Ford. "If they hadn't missed all those serves, it could have been a totally different ball game."

Next up for Tioga is Section IX powerhouse Millbrook, which has won three straight Sectional titles. It will be Tioga's first trip to the Regional finals (same as quarterfinals), after winning a sub-regional (opening round) game first.

"It's a new experience for us, and it's against Millbrook," said Ford. "Millbrook is good, but at this point everybody is good."

Tioga and Millbrook square off Sunday at 4 p.m. at SUNY New Paltz.

——————

IN PHOTO 1: Tioga's Anna Schumacher. … PHOTOS BY TIM BIRNEY.




Print Friendly Version
You've asked about helping ...
here's your chance. Click HERE