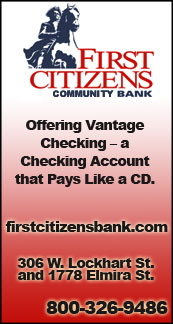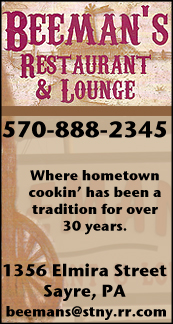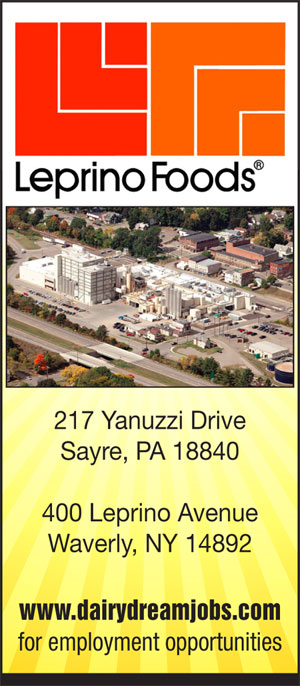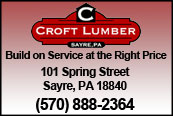 COLLEGE TRACK & FIELD: ATHENS SENIOR GAMBRELL MAKES IT OFFICIAL; SIGNS LETTER-OF-INTENT TO ATTEND PENN STATE (2 PHOTOS) (2017-11-09)


By CHASE ADAMS
Valley Sports Report
ATHENS — Athens senior Breana Gambrell put pen to paper Wednesday afternoon and made her verbal commitment to Penn State official in a letter-of-intent signing ceremony held at the high school library.

"It feels amazing," Gambrell said after signing her letter-of-intent. "I am highly thankful for the support my friends, family and community have given me through this whole process. I wouldn't have made it without them."

Gambrell, a four PIAA track & field gold medalist, chose Penn State for a number of reasons.

"Penn State was honestly the perfect fit," she said. "Academics was the deciding factor for me. They have a great business school and that's what appealed to me."

"It was just the atmosphere and the family-like feeling," noted Gambrell. "Everyone there is friendly and nice and they welcomed me with open arms. I'm super excited to be a part of the family there. I'm looking forward to just growing and laying a path for my future.

"On the athletics side, I'm excited to be pushed and to be surrounded by athletes that are as competitive as I am," she added.

Gambrell said she heard from more than 50 schools during the recruiting process, but eventually narrowed down her list to a "final four" of Penn State, LSU, Virginia Tech, and Clemson.

"The coaching staff at Penn State obviously cares about track and field, but they care about you as a person as well, and that really stood out to me."

Making a finial selection was very difficult, said Gambrell.

"It was hard, I'm not going to lie," she said. "Sometimes my head got foggy, I didn't know what I wanted. Eventually, I got pulled back down to Earth and had to listen to my gut. What my gut was saying was saying Penn State."

Choosing between the final four was probably the hardest part of the entire thing," noted Gambrell. "They were all wonderful schools. I loved each and every one of them. But, it goes back to what I valued at a school and that's what helped me.

"Location really wasn't an issue for me," added Gambrell. "But, the fact that I was about to decide my future, that's what was very hard for me, what if I picked the wrong one? What if I didn't like it?"

While location may not have been a deciding factor in her decision, Penn State's proximity does appeal to her now that the decision has been made.

"It's definitely nice that anyone from the Valley will be able to come out and support me; that's a big bonus."

A saving grace in the entire process was the fact that her parents — Ben and Lisa Gambrell — had been through it all before with her brother Jarred, who eventually chose Michigan State.

"It was definitely very, very helpful," said Gambrell. "They knew all the right questions to ask, how to keep me calm and guide me through the whole process."

Continuity within the program was also a factor for Breanna, after watching Jarred select Michigan State only to have his coach leave for another program.

"It definitely was on my mind," she said. "I was being extra cautious through the whole thing, I wanted to make sure the coach who recruited me would be there the entire four years, and not leave me. As awful as it was for Jarred, I'm glad we learned from that mistake."

Gambrell's parents are also supportive of her decision.

"It was quite the process, to narrow it down from the 50 interested schools to the final four," said Ben Gambrell. "To visit all of the campuses and go through the whole process was quite the adventure. At the end of the day, she picked the school that really stood out to her, and we support her decision 100 percent."

"I'm very happy, very excited," said Lisa Gambrell. "It actually came down to two schools — Clemson and Penn State. In that last week, she struggled with her decision but she grilled the coaches and academic advisors and came to a positive decision."

With the decision made, Gambrell is looking forward to competing at the next level.

"It's very, very competitive," she said. "I'm looking forward to it. The atmosphere overall is too die for. It doesn't get much better than Penn State's atmosphere.

"I am extremely excited to get there. It's going to be so much fun. The atmosphere there, the community, you can't beat it," added Gambrell.

However, Gambrell still has one year left to add to her impressive PIAA medal count — four gold, two silver, and a fifth-place medal.

And, with the pressure of picking a college behind her, she is expecting big things.

"It was on my mind constantly," she said. "It was tough, it really was, to have all those eyes on me. If I didn't perform at my best, how would they see me? It's just nice to have that pressure off my shoulders.

"I am extremely excited for my senior season," she said. "This is going to be the best year yet."

——————

IN PHOTO 1: Athens' Breana Gambrell. IN PHOTO 2: Breana Gambrell is flanked by her mother Lisa and father and coach Ben Gambrell. Athens track & field David Gambrell is seated at the far right. Standing, from left, are: Breana's siblings Jarred, Ariana, and Benny, as well as Athens high school principal Corey Mosher, and athletic director Denny Thomas. … PHOTO PROVIDED.





Print Friendly Version
You've asked about helping ...
here's your chance. Click HERE