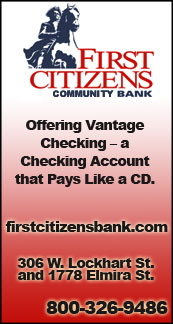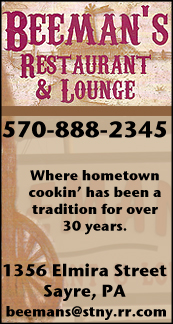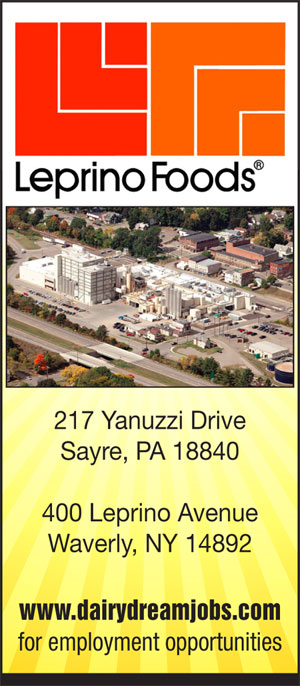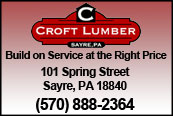 NEW YORK STATE FOOTBALL: TIOGA'S AIELLO EXPECTS 'HEAVYWEIGHT FIGHT' FROM DOLGEVILLE IN CLASS D QUARTERFINALS (2017-11-10)


By TIM BIRNEY
Valley Sports Report
TIOGA CENTER — Tioga coach Nick Aiello likens Friday afternoon's New York State Class D quarter-final game against Section III champion Dolgeville to a heavyweight championship fight.

"I think this is going to be as close as you can get to a heavyweight championship fight with two guys, pound-for-pound, just going at each other," he said.

(Check out a preview from the Dolgeville perspective.)

DOLGEVILLE (10-0) vs. TIOGA (9-1), 4 p.m. @ Ty Cobb Stadium, U-E High School: Dolgeville is ranked 3rd in the latest Class D state rankings, while Tioga is ranked 6th.

The Tigers are coming off a 63-42 win over Sidney, then ranked 4th in the state, in the Section IV championship game, while the Blue Devils outgunned Bishop Ludden, then ranked 8th, 50-38 in the Section III title game.

Tioga's lone loss of the season came at the hands of defending Class C state champion Newark Valley, currently unbeaten and ranked No. 1. The Tigers led 13-0 at the half, and 19-7 to start the fourth quarter, but the Cardinals pulled out a 22-19 decision in the final minute of the game.

Tioga owns wins over Sidney (ranked 11th), Harpursville (20th), and two over Notre Dame (honorable mention, while Dolgeville owns wins over Bishop Ludden (10th), Onondaga (12th), Sandy Creek (honorable mention), and Sherburne-Earlville (honorable mention, Class C).

This year marks the sixth Section IV title in seven years for the Tigers, while the Blue Devils now have 17 Section III titles in program history.

Section IV is riding a 10-game win streak, including five by Tioga (2011-15), in the Section III vs. Section IV "Regional Championship" match-up. Section III's last win in the series came in 2006 when Onondaga topped Delhi.

Last meeting: In 2014, Tioga rolled out to a 43-6 halftime lead, and led 46-6 early in the fourth quarter en route to a 46-22 win over the Blue Devils at Cicero / North Syracuse High School.

THE MATCH-UP ...
Dolgeville enters the contest averaging 49.8 points, and 408.5 yards in total offense per game, including 334 rushing yards. … Tioga averages 40.7 points, and 391.7 yards in total offense, including 323.3 rushing yards per game.

Dolgeville allows 22.7 points per game, while Tioga allows 14.7 points per game.

WHEN DOLGEVILLE HAS THE BALL …
The Blue Devils have a trio of backs that have combined for 3,120 yards and 46 TDs. Devin Gorinshek (#32, 5-10, 189 pounds) has 1,127 yards and 13 TDs on 106 carries, while Chase Doxtader (#31, 5-5, 175) has 1,114 yards and 17 TDs on 102 carries, and Nicholas Bailey (#24, 6-0, 220) has 879 yards and 16 TDs on 151 carries.

Quarterback Aasin Claus (#30, 5-11, 181) has completed 28 of 44 passes for 723 yards and 12 TDs this season, while being intercepted just once. He also has 125 rushing yards and two TDs on 30 carries.

Dolgeville's top receivers are Zach Smith (#8, 6-1, 147), who has 11 receptions for 270 yards and three TDs, Doxtader, who has nine catches for 111 yards, and three TDs, and Riley Nagle (#3, 5-10, 173), who has four grabs for 204 yards, and two TDs.

Aiello said the Blue Devils run a "pistol Wing-T offense" that is reminiscent of Walton's offense, "except that it's all in the shotgun."

"They keep their plays very simple, and it's classic Wing-T blocking," said Aiello. "It looks like they center around the 'buck sweep,' as well as the lead with their big fella (#65 Dylan Lyon, 6-1, 260 pounds).

"They'll power it on you up the middle with leads, and they'll pull some guards … it goes along with the deception in the backfield, and it gets your (line)backers taking false steps, so it's hard to fill on those sweeps," said Aiello.

"Being disciplined and reading keys will be very important this week," he added.

Despite the simplicity of the offense, Aiello said it's difficult to stop.

"As simple as it looks, with the very limited number plays they have, the strength of it is they run those plays very, very well," he said. "That's what they do, it's old school … it's one formation, it's that one formation right, and the one formation left."

And, every once in a while, the Blue Devils put the ball in the air.

"They have some skill guys in their receiver positions who can hurt you if you fall asleep," said Aiello. "It looks like they take a shot deep a couple times a game.

"We need our secondary to be prepared on every snap for them to go deep," he added."

WHEN TIOGA HAS THE BALL ...
Aiello has done a great job spreading the ball around in the run game this year. The Tigers average 323.3 yards per game on the ground, but don't have a back close to 1,000 yards.

Senior Justin Rockwell leads Tioga with 752 yards and nine TDs on a team-high 98 carries, while senior Max Johnson has 654 yards and four TDs on 83 carries, senior Trey Floyd has 485 yards and a team-high 12 TDs on 63 carries, senior Nick Klossner had 416 yards and eight TDs on just 33 carries, and senior QB Connor Hutchinson has 233 yards and six TDs on 43 carries.

Hutchinson has completed 30 of 52 passes for 577 yards and nine TDs, without being intercepted this season.

Tioga's leading receiver is Klossner, who has 20 receptions for 335 yards and five TDs. Floyd has seven grabs for 154 yards and three TDs.

Aiello said his team has been preparing for any number of defensive fronts Dolgeville could use.

"They've run a 4-3 all year long, so we'll get our boys ready for that, but we're also taking a look at the film from when we played them in 2014," said Aiello.

"They loaded the box with nine guys, and moved guys around quite a bit. They showed everything from a 4-5 front to a 5-4 front … it will be a regular week for us, getting ready for just about anything they might throw at us," he added.

Aiello said it will be a cooperative effort for the line and backs.

"We need to prepare our guys up front to be ready for just about anything … getting them ready for blitzes, getting them ready for twists, and guys lining up differently from snap to snap," he said. "If we can limit the confusion up front that will be our best bet.

"With our backs, especially after last game, we need to make sure we're hitting the hole," noted Aiello. "Backs always want to be looking for daylight, but I think they realize they need to bury their nose behind their blockers and get those four tough yards."

Aiello notes he'll be ready to go to the air if the opportunity presents itself.

"If they load the box on us, we have the skill set to stretch the field vertically."

——————

One crutch Aiello always had on his side at this time of year was a boatload of experience for his players. After a year away from the state playoffs, the Tigers experience in the postseason, aside from Hutchinson, Klossner, and lineman Scott Siberski, is limited.

This time around, Aiello believes he and his coaching staff may provide an edge.

"I think we have an experience edge in the coaching aspect," he said. "Through our experience as a coaching staff, it's all about how to keep it as similar as possible from week to week, that's why we stress the process in Week 3 of the regular season, as much as we'll stress it in Week 11.

"These kids are 16, 17, and 18 years old, and if you try to change things too much and get them out of their routine, that's when things can start to slip away," noted Aiello.

"Trying to keep the process the same, and use our experience as a staff to understand what can win these big games will help the most," added Aiello.

Aiello has tried not to over-analyze things, stressing the basics.

"I sound like a broken record, but the key is going to be up front," he said.

"I take a look at some of their linemen, who are very, very good, and I take a look at our linemen and the progress they've made all year long, and the key to this game is going to be up front — whose controlling the line-of-scrimmage offensively and defensively," noted Aiello.

"We're both run-oriented teams, so it's going to be the team that can get the stop on defense when the opportunity arises, and take advantage of opportunities on turnovers, and turn them into scores," added Aiello. "With two running teams playing, field position and special teams will also play a large part in the outcome."

This is Tioga sixth trip to the state quarterfinals in the last seven season. They are 5-0, and have outscored Section III opponents by an average of 49.6 to 21.2 in those five wins, with more than half the points allowed coming after the Tigers had the games well in hand.

Aiello is advising Tioga fans not to expect history to repeat itself.

"I think they should expect something different," said Aiello. "That's our approach.

"(Dolgeville) is a pretty good team," noted Aiello. "They do some really good things … they do a few things really, really, really well, and they have players to back it up.

"I expect it to be a tough, had-hitting, close game," added Aiello.

——————

IN PHOTO: Tioga's Connor Hutchinson.





Print Friendly Version
You've asked about helping ...
here's your chance. Click HERE