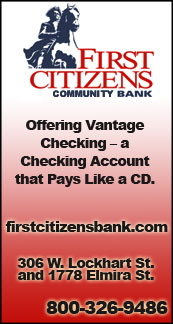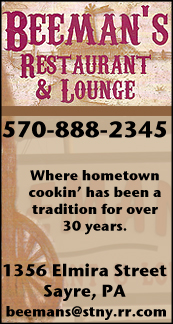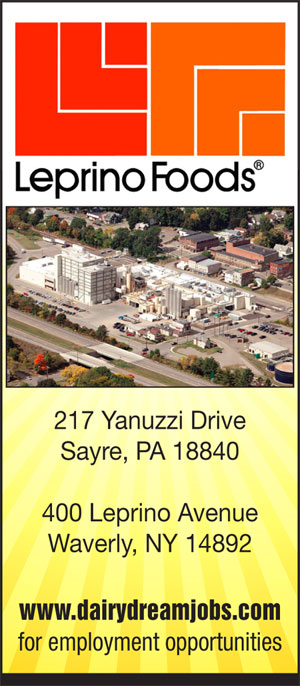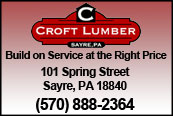 NEW YORK STATE FOOTBALL: TIOGA ROLLS OVER DOLGEVILLE, 46-16, FOR SIXTH REGIONAL TITLE IN SEVEN YEARS (39 PHOTOS) (2017-11-10)



SQUARES OFF WITH MAPLE GROVE FRIDAY IN STATE SEMIS

By TIM BIRNEY
Valley Sports Report
ENDICOTT — In what coach Nick Aiello believed would be a battle of heavyweights, Tioga scored a quick KO, racing out to a 33-0 halftime lead en route to a 46-16 win over Dolgeville in the New York State Class D Central Regional finals here Friday night at Ty Cobb Stadium.

The win marks the sixth Regional title in seven years for the Tigers, now 9-1 and ranked sixth in the state. Aiello is now 6-for-6 in Regional final games.

"It's just a great feeling," said Aiello. "To be able to bring a team to this point, and get them playing to win these games is a great feeling.

"This has been a group that's been a joy to work with," he noted. "When you see them win, and you see the smiles on their faces, it makes all the work and all the time you put in week-in and week-out worth it.

"To be at this point again, going into another state semifinal game, all I'm thinking about is the guys in the locker room and how we can get them ready to be successful," added Aiello.

Seniors Connor Hutchinson, who quarterbacked the Tigers to a state title in 2015, and Max Johnson shared their coach's sentiments.

"It's an amazing feeling," said Hutchinson. "After getting there in my sophomore season, and not having a very good year last year, getting back to the semis is a great feeling."

"It's an honor to be here right now," said Johnson. "For all the guys who put in all the time, and worked so hard all summer, with all the workouts, and lifts, it's just a great feeling.

"To come out and execute, and display such great teamwork … I love it," added Johnson. "I love playing on this team."

Next up for Tioga, ranked sixth in the state, is a semi-final match-up with Section VI champ Maple Grove, now 10-1 and ranked fifth in the state, Friday at 4 p.m. at Union-Endicott's Ty Cobb Stadium.

Coming off a 3-7 season — the first and only losing season in Aiello's eight-year tenure at Tioga — few gave the Tigers a chance of winning a Section IV crown, much less reaching the state semifinals.

"By far, this group has exceeded most people's expectations.

"I've heard all over, whether it be outside of school or inside the school, people telling me how surprised they are," said Aiello. "There have been a lot of doubters, but I give these kids credit because they didn't listen to them once.

"For the most part, these guys have risen to their own expectations, and I think they may have surprised themselves here and there a little bit, but they also know the work they put in, and what they're working for, which is a great motivator," he added.

Dolgeville entered Friday's contest ranked third in the state, averaging 49.8 points and 408.5 yards per game in total offense, including 334 rushing yards.

After three quarters, the Blue Devils had 34 rushing yards on 22 carries, and had fumbled the ball away three times. Through the air, they gained 19 more yards and tossed three interceptions.

Aiello credited his defensive line of freshman Jacob Armstrong, seniors Connor Hutchinson, and Scott Siberski, and juniors Austin Lamb, and Stephen Taylor.

"I wish I could say I expected that, but I didn't," said Aiello. "I really expected a back-and-forth game.

"When I watched those guys on film, they're 10-0 for a reason," he noted. "Their backs are big and run hard … I think our defensive line did a great job making the running lanes small. It didn't allow their backs to get going, and our linebackers were able to fill."

Johnson and Hutchinson credited the coaching staff for the defense's success.

"Honestly, our coaches put together a great game plan, and we executed it. We were filling holes, and not over-pursuing," said Johnson. "We knew our jobs, did our jobs, and we were hitting hard."

"It was preparation and working hard on film all week, then coming out and executing because of the preparation, and working the game plan that the coaches put in during the week," said Hutchinson.

Conversely, the Tiger offense produced 454 rushing yards through three quarters, and 97 more through the air.

Aiello attributed the dominance to the play of his offensive line — Taylor, Lamb, Siberski, Alex Bloss, Dylan Gowan — tight end Jacob Armstrong, and fullback Max Johnson.

"We watched film on (Dolgeville) and they were very good against the run," said Aiello. "Our line really stepped up tonight. The way Dolgeville loaded the box and was slanting across our noses, I thought we did a great job of making the holes big enough to exploit."

Senior DeMario Chambers got the Tigers off to a quick start by returning the opening kick-off to the Dolgeville 45.

Eight plays later, on fourth-and-5, Tioga landed the first big blow of the game when Hutchinson executed a perfect play-action fake and found Floyd wide-open in the end zone for a 13-yard TD. Junior Tanner Hollenbeck's PAT kick made it 7-0 with 8:33 remaining in the first quarter.

After a Dolgeville three-and-out, Tioga turned the ball over on downs at midfield on an unsuccessful fake punt.

After a first down — their only first down until the final minute of the first half, the Blue Devils committed the first of their seven turnovers, fumbling the ball away at the Tioga 37.

Five plays later, including runs of 19 yards by senior Justin Rockwell, 10 yards by Hutchinson, and 24 yards by Floyd, the Tigers landed another big body blow when Floyd bounced a run outside for a 6-yard TD — the first of his four rushing TDs in the game. Hollenbeck's PAT kick made it 14-0 with 1:17 left in the first quarter.

Three plays later, Tioga junior Owen Wanck pounced on a Dolgeville fumble at the Blue Devil 47.

Facing 1st-and-19 following a holding penalty, Hutchinson hooked up with senior Nick Klossner on a 48-yard completion down the middle of the field to the Dolgeville 8. Two plays later, Floyd bulled in from 1 yard out to make it 21-0 with 11:29 left in the first half.

After another Dolgeville three-and-out, the Tigers put together their most sustained drive of the game, marching 91 yards on 10 plays in four minutes.

The drive featured carries by six different backs, and was highlighted by a 27-yard scamper by junior John Worthing, and an 11-yard run by Floyd.

Hutchinson may have delivered the knockout punch when he capped the drive with a QB keeper following a nifty fake pitch. He plowed through a would-be tackler at the 3-yard line to complete the 16-yard TD run to give TIoga a 27-0 lead with 5:30 remaining in the first half.

Things got worse for the Blue Devils when they coughed up the ensuing kickoff at their 44.

Eight plats later, Floyd scored on a 5-yard run to make it 33-0 with 1:49 remaining in the first half. The drive featured an 11-yard pass from Hutchinson to Klossner, and an 18-yard run by Klossner.

Dolgeville had two more possessions to end the first half, but both ended with interceptions — the first by Klossner, and the second by Worthing.

Dolgeville opened the second half with the ball, but quickly turned it over on another interception — this one by Chambers at the Tioga 28. Dolgeville QB Aasin Claus had thrown just one interception all season.

The Tigers put together an eight-play scoring drive with the final two plays in the possession covering 45 yards — a 20-yard run by Johnson, and a 25-yard TD pass from Hutchinson to Armstrong — with 6:37 remaining in the third quarter to extend the lead to 40-0.

One minute later, Armstrong pounced on a Dolgeville fumble — its seventh and final turnover of the game — at the Tioga 44.

Six plays later, Floyd ripped through the middle of the Dolgeville defense, shedding a pair of would-be tacklers at the 15, on a 35-yard TD run to make it 46-0 with 3:05 left in the third quarter.

Aiello said Dolgeville's turnovers definitely played a part in the lopsided score.

"If you get the ball seven times from a team, that's going to be a huge advantage," said Aiello.

"Coming in, we thought that might be a problem with a shotgun snap on a cold field with a cold ball, and cold hands," added Aiello. "Sure enough, we were able to create some fumbles, and then get some nice interceptions as well."

Dolgeville left its first team offense and defense in the game for the remainder of the game against Tioga's second units and was able to score a pair of fourth-quarter TDs.

The Blue Devils accounted for 181 of their 234 yards in total offense in the fourth quarter.

Floyd, the game's MVP, led Tioga with 143 yards and four TDs on 15 carries, and also had a 13-yard TD catch.

"The offensive line was just doing a great job opening up holes. (Dolgeville) showed some different fronts and they adjusted well," said Floyd. "We had a really great week of practice and coach gave us a great game plan. We executed all week and it paid off."

"Trey is a kid who had never been a running back before," said Aiello. "This is just his 10th game running the ball, and you can just see him getting better and better."

Rockwell added 50 yards on 11 carries for the Tigers, who amassed 369 yards on 57 carries, while Johnson had 46 yards on eight carries, Klossner had 46 yards on seven carries, Hutchinson had 39 yards and a TD on five carries, and Worthing chipped in with 30 yards on two carries.

Hutchinson completed 4 of 7 passes for 96 yards and two TDs. Klossner led Tioga with two receptions for 59 yards.

Hutchinson pointed to his team's weapons as the biggest difference between this team and the 2015 state title team.

"I'd say the two teams are completely different. (In 2015), we had Jesse (Manuel), so everybody would focus on him.

"This year, we have five or six guys contributing on the ground and through the air; that's not easy to defend," said Hutchinson.

MORE QUOTES:
"They did a nice job against (Nick) Klossner, but we kind of expected that coming in," said Aiello.

"What Nick did well was understanding his role. He had some big plays for us on defense, a big punt return, and a big catch to keep a drive alive.

"When I talked to Nick abut his role, he fully understands it," added Aiello.

—————

"(Jake Armstrong) had two nice tackles in a row on kickoff coverage," said Aiello. "It's been fun watching him on film lately, he's really coming into his own as a good blocking tight end. He had a nice catch for a TD, too, and he was jacked about that."

—————

"It doesn't bother me that I'm not getting carries," said Johnson. "When I do get (the ball), I just do what I can for the team — get yards, get first downs.

"Blocking — I love it. Kick outs, blocking inside, and just laying kids out," he said."

——————

(CLICK HERE TO SEE 15 MORE PHOTOS.)

IN PHOTO 1: Tioga's Trey Floyd. … PHOTOS BY TIM BIRNEY.





Print Friendly Version
You've asked about helping ...
here's your chance. Click HERE