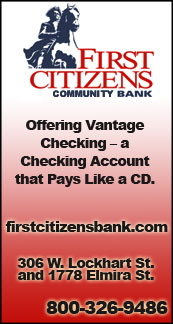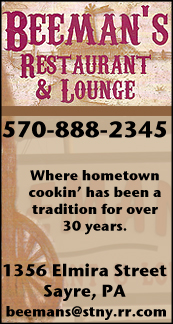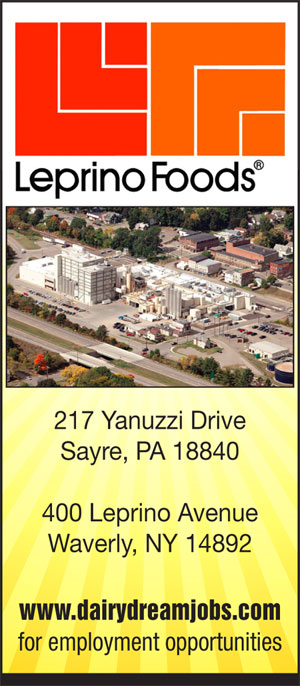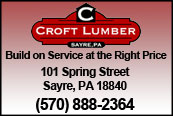 NEW YOK STATE CROSS COUNTRY: WAVERLY'S WRIGHT, WELCH ENJOY FIRST TRIP TO STATES DESPITE MUDDY TRACK (5 PHOTOS) (2017-11-11)


By MARCUS MARMS
Valley Sports Report
ONTARIO, N.Y. — Waverly freshman Collin Wright and junior Brandi Welch each negotiated their way through a wet and muddy Wayne Central School course here on a cold Saturday morning at the New York State Class C cross country championships.

Wright finished 55th in the boys race in a time of 18:28.3, while Welch was 94th in the girls race in a time of 24:02.7.

The two Wolverines had differing views of the course and their runs following their respective races.

"It was pretty fun," said Wright. "The course was pretty technical because of the frozen ground and ridges throughout the course. You had to watch your footing more than usual, but it was a good race.

"The hills weren't bad," he noted. "I've experienced courses much worse than that throughout the season, so that wasn't too much of a factor. I took advantage of the flatter grounds areas the most.

"I honestly love running in the snow. I'm used to because I've had past experiences running in it," added Wright. "For the mud, I use to be really into trail running, so it kind of got me ready for this. I'm thankful for having that background."

"The course was very slippery and muddy," said Welch. "I'm just glad I was able to finish it.

"It would've been a good course if it wasn't so muddy," Welch added with a laugh. "The tough conditions really put a damper on my time, but it's tough to balance it when you really haven't run through mud before. Overall, I'm happy with the results."

Waverly coach Scott Baird was disappointed his runners didn't have a chance to compete in ideal conditions.

"It's terrible you can't have ideal conditions (for a state meet), but it's in November and this is cross country. It is the way it is, but they ran very well amidst the conditions," he said.

"Even with the rough conditions, it's still considered a good experience," added Baird.

Wright was the first Waverly boy to qualify for States since Collin Traub in 2013, while Welch was the first Lady Wolverine since Kelsey Frank in 2014.

"Being the first time in a number of years for Waverly runners, (Collin and Brandi) did an awesome job," said Baird. "I couldn't be prouder of them."

Baird believes both of his under classmen enjoyed their first trip to States. Next time, he said they'll be better prepared.

"They were soaking it all in, since it was their first trip to states," said Baird. "You could see it in their faces, they've been excited the whole time … the number of teammates and parents that came to watch them, that's been awesome as well."

"You always want that first experience at states, especially when you're as young as Collin is," noted Baird. "Let it be enjoyable, get used to it, see what it's like and mentally prepare and set yourself up for next year.

"Same goes for Brandi," added Baird. "She's experienced it, now she'll take a little bit more serious."

Baird believes this year will prove to be motivational for Wright and Welch, but their teammates on the young Waverly cross country teams.

"Most of Collin's and Brandi's teammates that witnessed their races feel motivated to come back next year and compete," he said. "It puts them in the right frame of mind.

"They're already taking next year and a potential long trip to Long Island because that's where states will be."

Wright and Welch both look at Saturday as a valuable experience, and are looking forward to return trips.

"I definitely think it was a positive experience," said Wright. "I feel like if I'm able to go to states again in the future, it'll be a lot easier to handle the nerves."

"Absolutely, it was (a learning experience). If I can make it here in my final season that'd be wonderful," said Welch. "It's a big goal of mine now."

—————

NOTES: Glen Falls senior Chris Hughes won individual gold in the Class C boys race in a time of 16:52.7.

Defending state champion Watkins Glen boys finished second in Class C with 67 placement points, while Mount Academy won team gold with 50 points.

Defending Class C champ Hayleigh Palette of Livonia defended her title, winning in a time of 19:24.6 — more than 20 seconds ahead of runner-up Eva Borton of Clinton, who clocked in at 19:45.4.

Christian Brothers Academy of Syracuse won the Class C team title with 62 placement points, while defending champion Newfane was second with 83 points. Newark Valley was fifth with 129 points.

—————

IN PHOTO 1: Waverly's Collin Wright and Brandi Welch. IN PHOTOS 2-3: Waverly's Collin Wright. IN PHOTOS 4-5: Waverly's Brandi Welch. …. PHOTOS COURTESY OF MARCUS MARMS.




Print Friendly Version
You've asked about helping ...
here's your chance. Click HERE