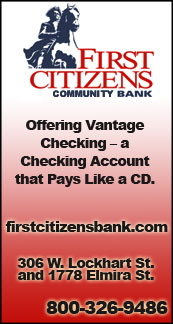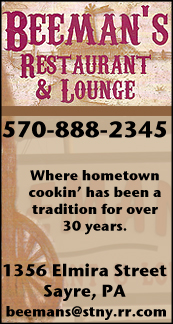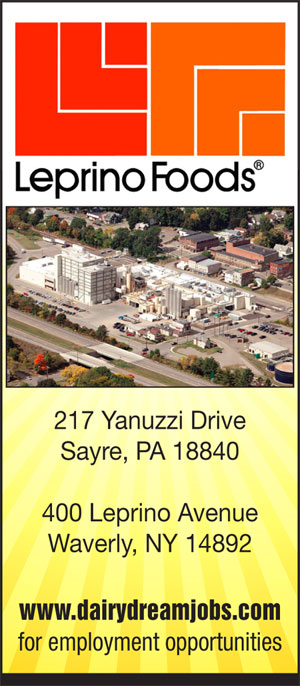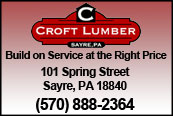 NEW YORK STATE VOLLEYBALL: TIOGA FALLS, 3-1, TO MILLBROOK IN CLASS C QUARTERFINALS (24 PHOTOS) (2017-11-13)


By TIM BIRNEY
Valley Sports Report
NEW PALTZ — Tioga won the first set, and led late in the second set, but could not hold off state-ranked Millbrook in a 3-1 loss here Sunday afternoon in the New York State Class C quarterfinals at SUNY New Paltz.

The Lady Tigers, who wrapped up the season at 21-1, won the first set 25-23, but dropped the next three by scores of 25-19, 25-21, and 25-17.

"It was a great season," said Tioga coach Des Ford. "But, we didn't play our best tonight.

"(Millbrook) is a good team, and they were scrappy on defense," added Ford. "And honestly, during the season we don't see this kind of volleyball."

Sophomore Chloe Bellis got the Lady Tigers off to a quick start with six straight service points, including five aces, for a 7-1 lead.

MIllbrook, ranked second in the state, rallied to take a 10-9 lead, but a side-out, and four straight service points by senior Charli Hall gave Tioga a 14-10 lead.

With all four seniors — Anna and Martha Schumacher, Kurstan Martin, and Hall — punctuating the remainder of the first set with the kills, the Lady Tigers, who led 18-12 at one point, held on for a 25-23 win.

After an even start to the second set, Anna Schumacher had a service ace, then added another point on a hard kill by Martha Schumacher to give Tioga a 10-7 lead.

The Lady Tigers maintained a lead until the latter stages of the second set with a Martha Schumacher giving Tioga a 17-15 lead. Hall and Martha Schumacher had subsequent kills for side-outs to give Tioga 18-16, and 19-17 leads, but Tioga failed to extend its lead past two points.

After Tioga's seventh consecutive side-out, Millbrook senior Hailee Pezze stepped to the service line and connected on seven straight points for a 25-19 win to even the match. Sophomore Erin Fox registered kills on the final three points of the second set.

The Lady Tigers led 16-15 in the third set. To that point neither team had led by more than two points.

Millbrook rallied to take a 19-17 lead, but a side-out, and three straight service points by Bellis, including an ace and a kill by Martha Schumacher, gave the Lady Tigers a 21-19 lead.

After a whistle against Tioga for a "two-touch" set, junior Sam McKenna served up five straight points to give Millbrook a 25-21 win. Fox had two kills the final run, and eight in the set.

Ford said the momentum shifted late in the second set, once Fox found her groove.

"(Erin Fox) was the difference … we couldn't press and hold our block, and it was just eating us up," said Ford. "I think it got in our heads a little bit.

"She was their go-to hitter, and she did a great job. I don't know how many points they scored off her hits, but it was too many" added Ford.

Fox continued to dominate in the fourth set with four kills as Millbrook built an early 10-3 lead.

The Lady Tigers closed the gap to six points on two occasions, but the Lady Blazers ultimately built a 24-12 lead.

A kill by Martin staved off match-point to make it 24-13, then Hall served up four straight points to trim the deficit to 24-17.

After a time out, Fox registered her 22nd and final kill to end the match.

After the first set, Ford said her team struggled to get the ball to (setter) Bellis in the flow of the offense.

"We struggled with that (Thursday) night, too," said Ford. "We were out of system, and struggled all night.

"We didn't play an offensive game at all," she added.

Ford said Millbrook's depth also played a part in the decision.

"Millbrook had some reserves to come in, and we didn't," she said. "I told our six (starters), I wish I could have given them some breaks … they played their hearts out, and fought right to the end.

"The other kids work hard in practice, but they're just not ready for the speed and pace of the game the way it was played tonight," added Ford. "It's tough when you don't have the depth to give players breaks here and there."

Bellis led Tioga with 11 service points, including five aces, 28 setter assists, six digs, and three kills, while Hall had eight points, four digs, two kills, and two assists, Martha Schumacher had four points, and team-highs 15 kills and 20 digs, as well as one block.

Anna Schumacher had four points, 11 kills, three blocks, eight digs, and two assists for the Lady Tigers, while Martin had two points, six digs, four kills, and three kills, sophomore Giovanni Rossi had 11 digs, and two kills, and sophomore Madison Macumber had one point and one dig.

The loss brings an end to the career of seniors Martha Schumacher, Anna Schumacher, Hall, and Martin.

"These four seniors are special. They've won a lot of matches," said Ford "They're something about the chemistry of those four kids. They will definitely be missed."

Ford notes there's much work to be done to get ready for 2018.

"We're going to be young next year," she said. "Seniors graduate, and kids move on.

You take what you have and you make a team with that," added Ford. "It's not easy in small (school) districts, but our kids will work hard."

——————

IN PHOTO 1: Tioga's Charli Hall. …. PHOTOS BY TIM BIRNEY.




Print Friendly Version
You've asked about helping ...
here's your chance. Click HERE