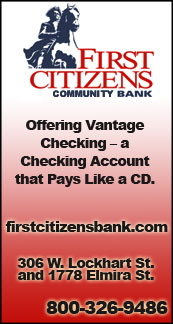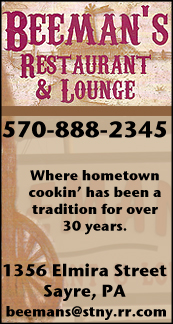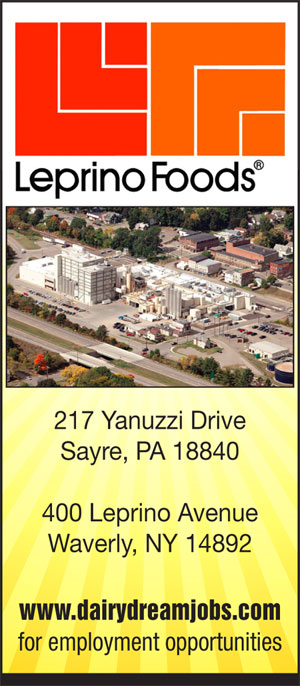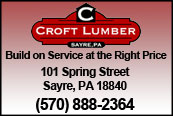 COLLEGE NEWS: WAVERLY'S NITTINGER SIGNS WITH NYACK TO PLAY TWO SPORTS (3 PHOTOS) (2017-11-13)


By TIM BIRNEY
Valley Sports Report
WAVERLY — Waverly senior basketball standout Elle Nittinger will take her scoring prowess to Division II Nyack next fall, and in a bit of a surprise she'll be a two-sport athlete for the Lady Warriors.

Nittinger, who scored her 1,000th point on the hardwoods during her junior season, will not only play basketball at Nyack, she'll compete on the track & field team as well.

The ability to participate in two sports played into Nittinger's decision.

"I really liked the campus size, it was really small," said Nittinger. "And, I really liked that I could play two sports there.

"It's always been a dream of mine to get a scholarship to play basketball in college," noted Nittinger. "When I heard (Nyack) wanted me for track, too, I was really interested

"I'm really excited to have the opportunity to play two sports," she added.

NIttinger acknowledges there was no other serious contenders for her services.

"I looked at some D2s and some D3s, but I really felt like after I visited Nyack it was the right fit for me.

"After Nyack, the only other visit I had was to Scranton, then I made my decision," said Nittinger. "It was a pretty easy decision."

NIttinger's coach at Waverly, Bob Kelly, believes Nyack is a good fit for his top scorer.

"Her work ethic is a big plus," he said. "I think she'll be able to make the adjustment to play at Division II.

"I think Nyack is a god fit for her," noted Kelly. "It has what she wants academically, and I think it's a good level of play for her.

"I think she'll be able to step right in and contribute," added Kelly. "If not, once they see how hard she works they'll find a role for her."

Nittinger's travel basketball coach, Michael Constantine of BCNY, also believes she'll ready to play at the next level.

"First is her toughness," said Constantine. "She has an extraordinary compete level. She plays really, really hard at both ends of the floor.

"She's ready from a physicality standpoint as well," he noted. "She's very strong, and has really good size for the guard position, even on the college level in the D2 ranks.

"I think those are the main things that will allow her to step right in and have a nice role right off the bat with Nyack," Constantine added.

Constantine notes Nittinger will also have time to work on a few things.

"She just needs to keep working on her skill set, mostly her ball-handling, creating her own shots, and possibly bringing the ball up and facilitating at times, but she's working on it," he said. "By the time she gets to college in eight or nine months she will have improved quite a bit."

As for track & field, Nittinger said she'll be throwing the discus.

Longtime Waverly track & field coach Scott Baird believes Nittinger has what it takes to be a two-sport athlete at the next level.

"After her performance at the end of last season, I think she was looking to do both (sports) when this whole process began," he said. "If anything, she gave herself more options, and that's one thing you want to have in your back pocket.

"To be able to do both sports takes a very special person.

"I think the fact she'll focus just on the discus will help her tremendously," added Baird. "I think she'll be a great addition to the Nyack team."

NIttinger, who threw the discus at the end of her sophomore season, improved by leaps-and-bounds last season, and Baird expects the same in the spring.

"Last year, she was throwing from the get-go," he said. "She wasn't popping at first, but then she started hitting the 90s and she started being consistent.

"She's only a couple feet from the school record, and I know she wants to get that record," he noted. "And, she knows there is no more next year.

"She's going to have to work at it more this year, and polish her technique," added Baird. "I think she could easily end up over 110 feet, and into the teens. If she can get there, she'll have an opportunity to place at the state meet."

With the decision made, Nittinger is looking forward to her senior season on the hardwoods.

"It definitely takes the pressure off because I won't have to think about making the big decision on which college to go to, and I can just focus on getting to States.

"I really want to get to the Arena, and to States. I've been trying to get there for a few years," Nittinger said.

Nittinger will study Nursing.

"When I went to Nyack I stayed on an overnight, and we toured the nursing building," she said. "It was a newly-refurbished building, and everything was brand new. It was impressive."

——————

IN PHOTO 1: Elle Nittinger. IN PHOTO 2: Elle Nittinger is flanked by her parents John and Jill. IN PHOTO 3: Front row, from left: John Nittinger, Olivia Nittinger, Elle Nittinger, and Jill Nittinger. Back row from left: Waverly girls basketball coach Bob Kelly, BCNY basketball coaches Michael Constantine and Rob Baxter, and Waverly track & field coach Scott Baird. … PHOTOS BY TIM BIRNEY.




Print Friendly Version
You've asked about helping ...
here's your chance. Click HERE