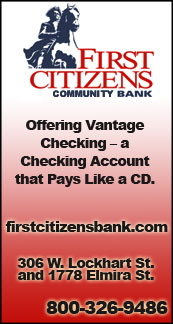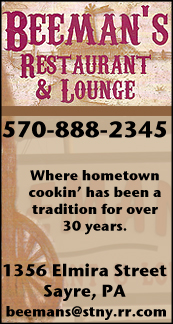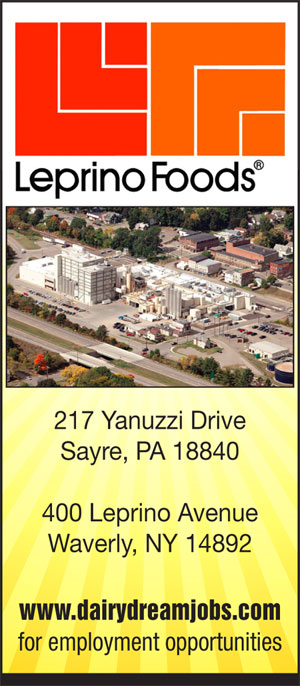 FROM THE PRESS BOX: WEEK 13 PICK: CAN TIOGA GET BACK TO STATE FINALS? (2017-11-17)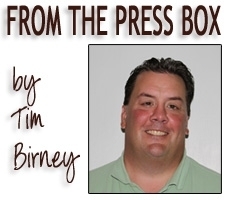 Tioga is one win away from a return trip to the Carrier Dome, and a crack at the program's second state title.

BUT, that one game — this afternoon against Maple Grove at U-E's Ty Cobb Stadium — is going to be a tough one.

Maple Grove enters the game at 10-1 and ranked second in the state, while Tioga is 9-1 and third in the state.

Maple Grove is outscoring its foes 34.5 to 13.1 this season, including a 38.3 to 21 margin in the postseason, while Tioga has outscored its opponents 41.2 to 14.8 this season, including a 44.3 to 24 margin in the postseason.

Since their opening-week loss to Newark Valley, the Tigers were only tested in the first half of a 33-14 win over Notre Dame in the Section IV, Class D quarterfinals, and in the second half of a 63-42 win over Sidney in the Section IV title game.

Last season, Maple Grove breezed through the first 12 games, outscoring its opponents by a margin of 42-7. Its closest game was a 33-6 win over Franklinville / Ellicottville in the Section VI semifinals. The Grove beat Sidney 56-20 in the state semis before losing 22-21 in double-overtime to Cambridge in the state finals.

This season wasn't quite as easy for the Red Dragons. After a Week 3 loss to Franklinville / Ellicottville, they avenged the loss with a 26-15 win over F / E in the Section VI title game. They also edged past Clymer / Sherman / Panama, 26-20, in the Section VI semis, after beating them 28-14 in the semifinals.

Maple Grove averages 259 yards per game on the ground, but piled up 452 in a 61-28 win over then top-ranked Clyde-Savannah last Friday in the state semifinals. The Grove averages about 65 yards per game through the air.

Tioga averages 336.4 yards on the ground, and another 63 through the air. The Tigers amassed 600 yards in total offense against Sidney in the Section IV title game, and 535 of its 551 yards against Dolgeville through three quarters last week.

Prediction: Tioga has a size advantage, and is by no means slow in terms of team speed, but Maple Grove appears to be quicker. It could be a classic match-up of size vs. quickness. … With two teams that love to run the ball, the difference in this game could be the team that can put the ball in the air more effectively. … If the Tigers can avoid falling behind early, their size could come into play in the second half. Most consider Maple Grove the favorite in this match-up and I'd have to agree, but … TIOGA 28, MAPLE GROVE 26.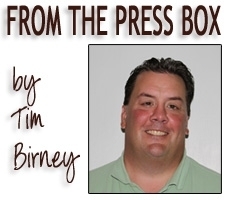 Print Friendly Version
You've asked about helping ...
here's your chance. Click HERE