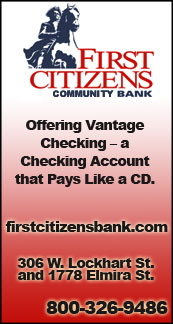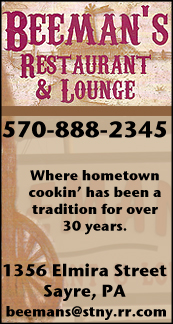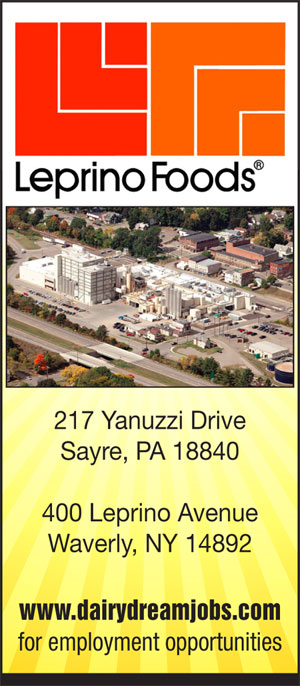 THE FINAL WORD: FINAL THOUGHTS ON FRIDAY'S GAME, TIOGA FOOTBALL SEASON (2017-11-19)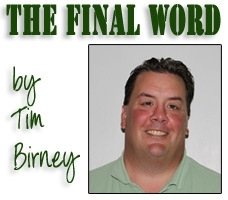 The Tioga Tigers definitely exceeded my expectations for the 2017 season. Prior to the season, I forecast an 8-2 record and a loss to Sidney in the Section IV, Class D championship game.

I wasnít too far off in terms of record, but I was way off in terms of how good this team actually was.

I didnít expect the seniors on this team stepping up the way they did ó seven of them turning into dominant two-way standouts.

While I knew Nick Klossner was special athletically, I didnít see him turning into the type of threat he was on offense at the end of the season. He was also dangerous in the secondary, and in the return game.

I didnít see Trey Floyd turning into a beast running the ball and blocking, as well as being a terror on the defensive side of the ball.

Connor Hutchinson, who directed the program to its first state title in 2015, had his best year throwing and running the ball, and seamlessly piloted the Tioga offense. Defensively, he was a force at defensive end.

Scott Siberski anchored an offensive line that led the way to 350 yards per game on the ground, and was a disruptive force on the defensive front.

Max Johnson not only averaged 7 yards per carry at fullback, but was a tremendous lead blocker. Defensively, he may have been the most overlooked player, but was always around the ball from his linebacker spot.

Justin Rockwell was the teamís leading rusher, and was a big contributor defensively as well.

DeMario Cambers was the biggest surprise of all. A first-year performer on the gridiron, he was a great blocker at tight end, who occasionally ran the ball and averaged about 10 yards per carry. He was also a shut-down defender in the secondary, a surprisingly physical tackler crashing on the run, and a dangerous return man on special teams.

Another senior, Dylan Gowan, stepped up in his final season, and did a good job on the offensive line.

There were also several underclassmen who were big contributors as well, like John Worthing, Austin Lamb, Alex Bloss, Stephen Taylor, Owen Wanck, Tanner Hollenbeck, and freshman Jake Armstrong.

On Friday night, Tioga made some uncharacteristic mistakes ó three turnovers and a blocked punt ó that cost them a chance to play for a state title.

I canít say the Tigers should have beaten Maple Grove, but they could have.

It was a game of two evenly-matched teams, and Maple Grove made one more play than Tioga.

The win is a good sign for the Red Dragons. The Tigers are 1-5 in the state semifinals since 2011, and the first four teams to beat them all went on to win a state title.

So, what lies ahead for the Tioga football program?

Thatís a good question. As I wrote earlier, the Tigers are losing seven key two-way players, the majority of them at the skill-positions on offense.

They do return a trio of starting linemen in Taylor, Bloss, and Lamb, as well as Armstrong at tight end. Those four, as well as Owen Wanck and Worthing return on defense.

The re-formation of Tiogaís JV program, which went 7-2 this season, will also have its younger players better prepared for the varsity game next fall.

And, perhaps the biggest reason to believe Tioga will be just fine next year is that coach Nick Aiello and a good coaching staff will still be running the show.

If it stays in Class D, Sidney will be odds-on-favorite to win it all in Section IV, but donít be surprised if Tioga has a say in things before itís all said and done.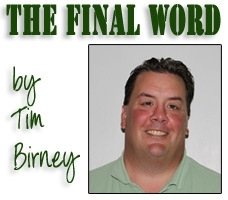 Print Friendly Version
You've asked about helping ...
here's your chance. Click HERE