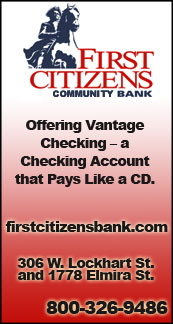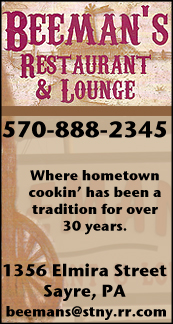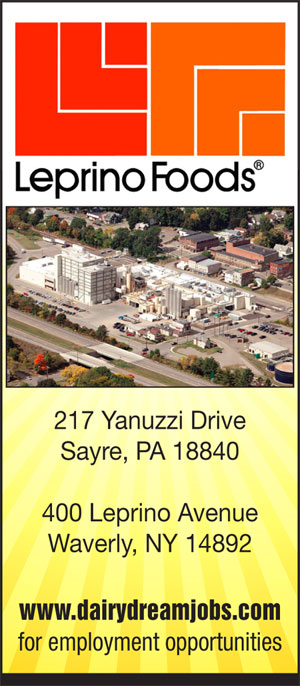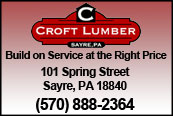 VALLEY SPORTS REPORT: ATHENS' HUTCHISON GIRLS SOCCER "PLAYER OF YEAR" — GAMBRELL, HOGAN, ZIMMERMAN, ROE ALSO EARN TOP HONORS (2017-11-20)


Valley Sports Report
THE VALLEY — Athens junior Rachel Hutchison led the Valley in goals and assists to earn the Valley Sports Report's 2017 Girls Soccer "Player of the Year."

Athens senior Breana Gambrell is the Valley Sports Report "Defensive Player of the Year" for the third consecutive year, while Waverly's Tara Hogan repeats as "Coach of the Year."

Tioga 8th-grader Kylie Zimmerman is the 2017 "Newcomer of the Year," and Athens freshman Emma Roe is the "Offensive Newcomer of the Year."

Hutchison, lightning quick with a strong leg, and sky-high soccer IQ, scored 32 goals and doled out 22 assists to help the Lady Wildcats to a 14-3-2 record in 2017.

Gambrell used her sprinter's speed and great instincts as the last line of defense for a Lady Wildcat defense that allowed just 16 goals in 19 games, and had 11 shutouts. She scored one goal this season.

Hogan led the Lady Wolverines to a 17-1 record and to the Section IV, Class B Championship game for the second consecutive season. Waverly finished the season ranked 12th in New York state.

Zimmerman is ultra-athletic and instinctive, and plays at a level well beyond her years. She made some of the most athletic saves you'll ever see on the season.

Roe possesses good speed, and plays with a physicality and aggression belying her age. She scored seven goals, and dished out nine assists.

Super 7 Newcomers: Joining Zimmerman and Roe on the all-newcomer team are Waverly freshman Tessa Petlock, Sayre freshman Lauren Krall, Athens freshman Hannah Blackman, and Tioga freshmen Cassie Birney, and Madison Howey.

The All-Valley team consists of four forwards, five midfields, four defenders, and an honorable mention at each position.

The 2017 All-Valley girls soccer team is as follows:

FORWARDS
Kayla Kromelbein, senior, Waverly: Fast and agile, Kromelbein had a knack off getting off hard shots from tough angles. She scored 32 goals to share Valley-high honors with Hutchison, and also had five assists.

Elle Nittinger, senior, Waverly: A tireless worker, and a very physical presence on the field, Nittinger scored 22 goals, and had nine assists.

Emily Lunger, senior, Athens: Fast and physical, with good foot skills and a strong leg, Lunger scored 26 goals and dished out 11 assists.

Madisyn Wheeler, senior, Sayre: Wheeler plays the game with deceiving speed and a fierce determination that few can match. She scored 22 goals and had three assists.

Fifth forward: Emily Polo Rankin, senior, Tioga.

MIDFIELD
Rachel Hutchison, junior, Athens: See above.

Melina Ortiz, sophomore, Waverly: Great foot skills, an off-the-charts soccer IQ, and blazing speed made Ortiz a dominant force in the midfield for the Lady Wolverines. She scored 15 goals and doled out 17 assists.

Mackenzie Grube, senior, SVEC: A versatile all-around player, with good speed and soccer savvy, Grube scored 10 goals and dished out nine assists.

Cora Smith, sophomore, Waverly: Possessing great foot skills, good speed, and soccer smarts, Smith often got offensive runs started in the defensive end. She had two goals and five assists.

Ariana Gambrell, junior, Athens: A physical presence in the midfield with a head for the game and great vision of the field, Ariana Gambrell had nine goals and 14 assists.

Sixth midfielder: Abby Moliski, sophomore Sayre.

DEFENSE
Gabby Picco, freshman, Waverly: Incredibly quick with great foot skills, and an off-the-charts soccer IQ, Picco was a game-changer all over the field for Lady Wolverines. She had 16 goals and nine assists this season.

Wendi Hammond, junior, Waverly: Ultra-athletic and not afraid to get physical, Hammond has two assists this season, while directing a defense that has allowed just five goals all season.

Breana Gambrell, senior, Athens: See above.

Ava Bruehwiler, sophomore, SVEC: Fast, physical, with a strong leg, good foot skills, and a high soccer IQ, Bruehwiler led the Lady Eagles with 15 goals, and also had seven assists.

Fifth defender: Jules Sporn, senior, Athens.

KEEPER
Zoe Mennig, senior, Waverly: Athletic and instinctive, Mennig did not allow a goal until the final game of the season. She has 54 saves in 18 games, including a season-high 15 saves in the Section IV, Class B title game.

Honorable mention: Kylie Zimmerman, 8th-grader, Tioga.




Print Friendly Version
You've asked about helping ...
here's your chance. Click HERE