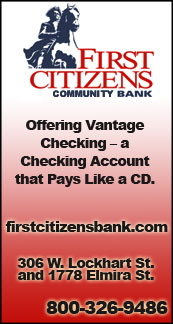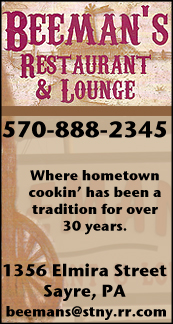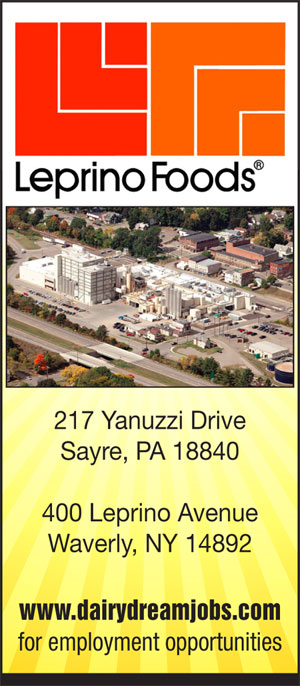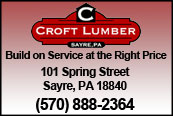 FROM THE PRESS BOX: A GLIMPSE INTO THE CRYSTAL BALL AT THE 2018 BOYS & GIRLS SOCCER SEASONS (2017-11-20)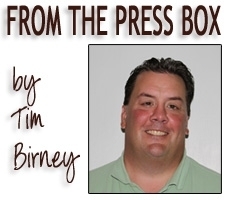 The 2018 soccer season is still nine-plus months away, so the crystal ball is a bit cloudy, but it appears there will only be minor shifts in the power structure of Valley soccer.

It's likely Waverly's boys program will return to varsity action, but the future of the Tioga program is much less certain.

According to the crystal ball:

BOYS
Athens Wildcats: The Wildcats lose several key seniors, including Ethan Lane, Gavin Stein, and Brad Cardona, but return a wealth of talent, led by a strong junior-to-be class.

The upcoming junior class includes David Scheftic, Luke Arnold, Aaron Lane, and Doug Vosburg, as well as Jesse Sumner, whose return from a knee injury will be a big boost for the Wildcats.

Coach Jake Lezak is a defense-first coach, and Joel Maslin should step in seamlessly at keeper next fall.

Prediction: Lezak has built the Wildcat program from the ground up, and always has players ready to fill in for graduation losses. I expect the same for next year. … Wellsboro graduates nine seniors, including several all-stars, which paves the way for another Athens NTL title.

Sayre Redskins: The Redskins graduate the heart-and-soul of the program for the last four years in Jordan Rockwell and Sam Wheeler, but this year's team featured a slew of freshmen and sophomores, who saw a lot of game action.

Cody Vanbenthuysen, Nick Bentley, and Jake Burgess return up front for Sayre, while Connor Young, Dom Petrocco, and keeper Cam Wheeler return on defense, so there are some solid building blocks to work with.

Randy Rockwell is stepping away from the program, so the Redskins are in search of new coach, which obviously will have a big impact on 2018.

Prediction: Sayre needs someone to step up and put the ball in the net next year. I think there's enough talent to keep Sayre competitive against most of the teams in the NTL. … I think 2018 will be much like the last two season, Sayre needing wins in the final weeks to reach .500 and a postseason berth.

SVEC Eagles: The Eagles graduate some key seniors, including Zach Sherwood, Bryant Sexton, and keeper Jake Wentworth, but return a lot of underclassmen that saw a lot of playing time this season.

Lance Jensen and Alex Doucett lead a strong junior-to-be class and will be players to keep an eye over the next two years.

The big question is: who will replace three-year starter Wentworth in net?

Prediction: Jason Banks and Gary Holmes have done a good job with the program since the merger, and with the numbers and talent they have at their disposal in 2018, I expect the Eagles to improve on 2017's 5-8 record, and make a run at another division title.

Waverly Wolverines: One thing is for sure, the Wolverines will be young.

Coach Joe Picco knows the game, and will get the most out of his team, but it's difficult to expect much when the majority of the roster will have little or no varsity experience.

GIRLS
Athens Lady Wildcats: The Lady Wildcats graduate several key seniors, including 50-goal scorers Emily Lunger and Morgan Ferguson, defenders Breana Gambrel and Jules Sporn, and keeper Kara Chapman.

Despite the losses, the cupboard is far from bare. Coach Rich Pitts will return Rachel Hutchison, who could make a run at the school's mark for career goals, as well as Abby Sindoni, Emma Roe, Ariana Gambrell, Abby Segar, and Krysta Manning, so putting the ball in the net won't be a problem.

Athens also returns Hailey Chambers, Emma Adams, Brooke Warner, Sophie Adams, Hannah Blackman, and several other very good athletes.

Prediction: The Lady Wildcats will win a lot of games, and score a lot of goals, and win another NTL title; but the biggest question is: can they get over the hump and win a District 4 playoff game?

Sayre Lady Redskins: The Lady Redskins graduate six seniors, led by Madisyn Wheeler, but return a lot of players who saw a great deal of playing time in 2017.

Abby Moliski, Stephanie Klovekorn, and Lauren Krall should be next in line to put the ball in the net for a Sayre program that usually scores a lot of goals.

Camry Lane acquitted herself well in net in her first year on the pitch, and she'll return for her senior season. The question will be: who is going to line up on defense in front of Lane?

Prediction: Coach Tracy Mennig has a proven track record of winning, but 2018 could be a lot like 2017 — Sayre takes care of business against the majority of the NTL, but struggles against the elite teams Athens and Troy.

SVEC Lady Eagles: The Lady Eagles graduate eight seniors, including two-time divisional "Player of the Year" Mackenzie Grube, Ari Blaasch, and keeper Jeanetta Hays.

The cupboard is not bare as SVEC returns Ava Bruehwiler, and Searra Allen, who will be among the best players in the league. They will need help, however, and many of the younger players who saw some time this season will need to step into bigger roles and produce.

Prediction: The Lady Eagles will look to make it three division titles in a row next year under coach Kurt Bastian, and it's definitely a possibility.

Tioga Lady Tigers: The Lady Tigers graduate a few key seniors, led by Emily Polo Rankin, but return a slew of underclassmen, including six sophomores-to-be, and one freshmen-to-be who all saw considerable action in 2017.

Tioga returns a great deal of athleticism and youth, and will probably get younger with more girls on the way up from the modified.

The Lady Tigers have struggled to score at times over the last couple seasons. Mackenzie Macumber and Destini Sweet are the leading candidates to change that trend.

Kylie Zimmerman was an ace in net for Tioga in 2017, and Cassie Birney, and Madison Howey will return to play in front of her next season,which means the defense should be improved.

Prediction: Tioga doubled its win total this season with virtually no varsity experience. They'll need a couple of modified players to step up and contribute in 2018, but there's no reason the Lady Tigers shouldn't again at least double their win total, and possibly approach .500

Waverly Lady Wolverines: Waverly only graduates four seniors, but all four — Elle Nittinger, Kayla Kromelbein, Cassy Bowman, and keeper Zoe Mennig — were impact players.

Despite those losses, Waverly returns a great deal of talent with a lot of experience in Melina Ortiz, Wendi Hammond, Alex Tomasso, Cora Smith, Gabby Picco, Sadie VanAllen, Kari VanAllen, Stephanie Hyland, Sarah Uhl, and Tessa Petlock.

Defensively, Hammond and Tomasso will likely be in the middle of mix, but the big question is: who will replace four-year starter Mennig in net?

The Lady Wolverines have 14 players returning, so they'll need a few players from the modified team to provide depth, especially considering they will have six seniors next year.

Prediction: Waverly will still be very athletic, and I expect Ortiz, Picco, and Sadie VanAllen to step up and replace the scoring prowess of Nittinger and Kromelbein. Don't be surprised if the Lady Wolverines' 2018 season looks a lot like 2017 — lots of goals, lots of wins, an IAC Large School title, and a deep run in the Section IV playoffs.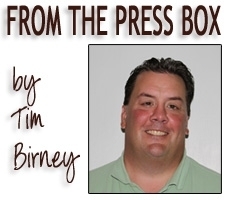 Print Friendly Version
You've asked about helping ...
here's your chance. Click HERE