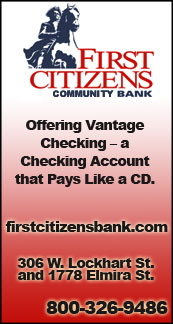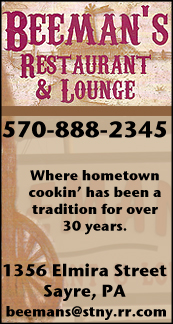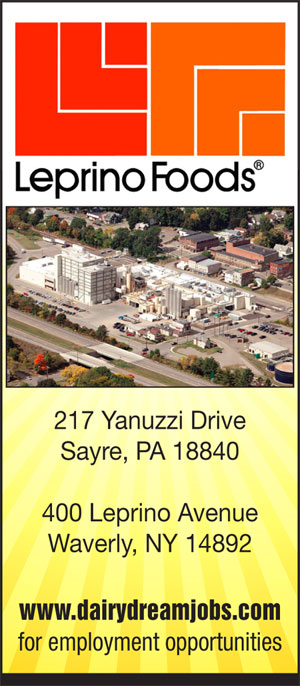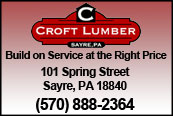 FROM THE PRESS BOX: A GLIMPSE INTO THE CRYSTAL BALL AT THE 2018 VOLLEYBALL SEASON (2017-11-21)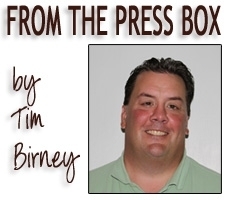 The 2018 volleyball season is nine-plus months away, so the view into the crystal ball is a bit murky.

Four of the Valley teams will look to bounce back from losing seasons, while Tioga could take a step back after heavy graduation losses.

According to the crystal ball:

Athens Lady Wildcats: The Lady Wildcats lose a pair of key seniors in Sydney Liechty and Jocelyn Burns, but return a large group of seniors-to-be, led by Mimi Martin, Ashtyn Allen, and Meghan McDuffee, and junior-to-be Cassidy Stackpole.

McDuffee and Elly Shaff should vill the void at the net, and Martin could end up hitting more next season as well.

The key for the Lady Wildcats will be improving in serve-receive and passing, as well as the continued development of seniors-to-be like Donna Cardona, Kierstin Lane, Paige McCarthy, and Abby Cuno, who are likely to see much more action next year.

Prediction: Athens is coming off a 5-12 season, and improving on that mark next season will be a chore.

Sayre Lady Redskins: Coming off the programís first-ever trip to the District 4 finals, the Lady Redskins were stung by heavy graduation losses, and then injuries took two starters early in the season.

Sayre will get hit hard again by graduation this spring, but will bring back Lexi Post and Madi Dutra, who missed the majority of the season with a knee injury, and Miranda Tappan. They will also bring back Claire Shaffer, Braxton Swackhammer, Erin Civaardini, and Hannah Heveland, who all saw limited action in 2017.

The Lady Redskins will be need some re-enforcements from the JV team, but it struggled this season as well.

Prediction: Sayre struggled to a 2-14 record in 2017. A healthy Dutra will go a long way to improving on that mark in 2018.

S-VE Lady Panthers: The Lady Panthers graduate a pair of key seniors in Jamie Sayre and Alexis Smith, but return a pair of impact players in senior-to-be Lindsey Green and junior-to-be Tara Perkins.

S-VE also returns senior-to-be Lauren Chiusano, and junior-to-be Samantha Deppe, and several players who saw very limited court time.

The Lady Panthers will be under new direction next season as coach Chris Brill will not return, and that will have a to-be-determined effect on the program.

Prediction: S-VE has some pieces to build on next season, but the Lady Panthers will need a few players to step up, whether it be from this yearís varsity bench or the JV team, if they want to improve on 2017ís record of 4-12.

Tioga Lady Tigers: The Lady Tigers lose four dynamic hitters in Martha and Anna Schumacher, Charli Hall, and Kurstan Martin to graduation. They return the junior-to-be duo of Chloe Bellis and Giovanna Rossi, but very little experience other than that.

Juniors-to-be Madison Macumber and Brianna Stoughton, and seniors-to-be Rebecca Richter, Kylee Ingersoll and Olivia Ellsbree saw some action this season, but will be called upon in much larger roles next season.

There are also a few players from a successful JV program that will likely be called upon as well.

Prediction: Longtime coach Des Ford has enjoyed 26 consecutive winning seasons and it doesnít appear that streak is in jeopardy in 2018, but the Lady Tigersí 81-game regular-season win streak could be challenged. Improving on a 21-1 record in 2017 is not going to happen, but another division title, and another IAC Small School title is likely. I wonít even count out another Section IV title. but that is far from a lock.

Waverly Lady Wolverines: The Lady Wolverines graduate six seniors, and nearly everyone of them saw a lot of time on the court, but they also return a pair of top-notch front line players in senior-to-be Sydney Meyers, and junior-to-be Paige Lewis, and should get senior-to-be Jordan Mente back from injury.

Waverly also returns seniors-to-be Siera Kirk and Courtney Stillman, and junior-to-be Adrianah Clinton, and will also have several players up from a good JV team.

Prediction: The Lady Wolverines will look to improve on an 8-10 mark in 2017, and should be able to do just that, if they can get some good production in the back line.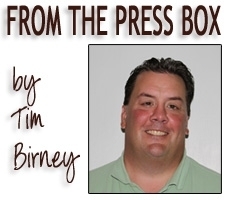 Print Friendly Version
You've asked about helping ...
here's your chance. Click HERE