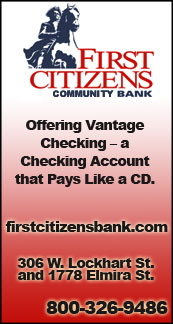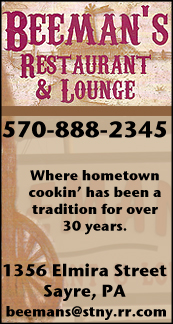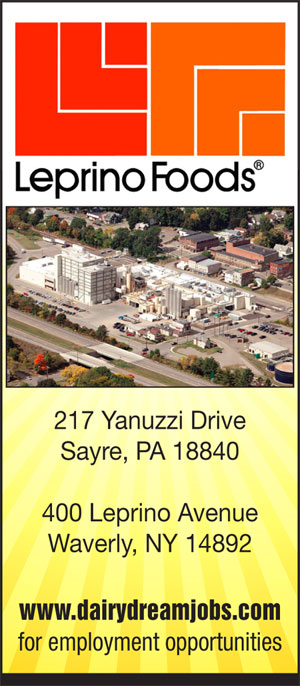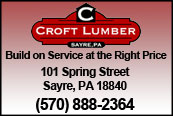 FROM THE PRESS BOX: THE "SUPER 7 STORYLINES" OF THE 2017 FALL SEASON (2017-11-21)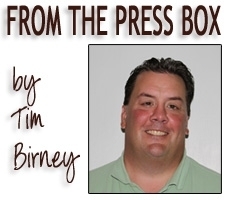 I've talked about storylines in the past and how they normally come in one of four realms: the start of a storyline, the continuation of one, the likely culmination of one, or a storyline totally out of the blue.

This fall season is a bit different in that all seven are continuations of storylines, with two also being the definitive culmination of those storylines.

Without any further ado, I give you, from No. 7 to No. 1, the "Super 7 Storylines" of the fall:

7. Another season ends early in postseason for Athens girls: A year after a loss to Central Columbia in its first postseason game put an end to a 17-2 season, Athens girls soccer coach Rich Pitts beefed up the 2017 schedule.

The result was a 14-2-2 regular season, with its losses to Class AA powerhouses Baldwinsville, and Elmira. The Lady Wildcats won another NTL title, but the postseason result was a react of 2017 — a loss to Central Columbia in its first outing.

It's a storyline we'll keep an eye on in 2018.

6. Athens boys make a run at back-to-back District 4 titles: A year after winning its first-ever District 4 title, the Athens boys topped Jersey Shore in overtime to earn a return trip to the Class AAA championship game.

The Wildcats were denied a second straight title with a 1-0 loss to MIfflinburg — the team it beat for its title the year before.

This is definitely a storyline that bears watching in 2018.

5. Senior Zach Jayne has monster season on gridiron for Wildcats: Athens senior Zach Jayne capped a record-breaking career on the gridiron with a record-breaking senior season for the Wildcats.

Jayne rushed for 2,161 yards and 34 TDs — both school record — in 2017. He finished his career with a school-record 4,254 yards and 57 TDs. In seven of his 11 games this season, he ran for at least 205 yards.

A big, fast, and physical performer, Jayne wrote an incredible final chapter to his career.

4. Waverly girls soccer reach Section IV, Class B championship again: In a near sequel to the storyline it wrote in 2016, the Waverly girls advanced to the Section IV, Class B championship against the state's top-ranked Chenango Forks.

In the first go-round, the Lady Wolverines dropped a 1-0 decision to the Lady Blue Devils, who went on to win a state title. This year, Waverly led 1-0, but gave up a goal late, and lost 2-1 in double-overtime.

There's a good chance these two teams could write a similar chapter in 2018.

3. Sayre golfer Ryan Murrelle finally makes it to States: After three trips to Regionals, Sayre senior Ryan Murrelle qualified for the PIAA golf championships this fall in his fourth attempt.

Murrelle, who missed opportunities to participate in playoffs for the final berth at States by 1 stroke in both his sophomore and junior seasons, was once again NTL "Player of the Year" and graduates as one of the most accomplished golfers in school history.

2. Tioga volleyball wins fifth Section IV title in six years: Tioga wrote another chapter in what is becoming a lengthy novel, winning its third straight Section IV title, and sixth in seven years.

The Lady Tigers graduate four dynamic seniors this season, and will be extremely young in 2018. With all the new faces coach Des Ford's team will feature, this storyline will be different next season, regardless of the outcome.

1. Tioga football wins sixth Section IV title in seven years — reach state semifinals again: One year after a 3-7 campaign — coach Nick Aiello's first-ever losing season, Tioga bounced back to win its sixth Section IV football title in seven years.

Not only did the Tigers win a Section IV title, but they made it 6-for-6 at Regionals and advanced to their sixth state semi-final appearance in seven years.

Was this an unexpected prologue to the epic Tioga football penned from 2011-15, or the start of a new epic Aiello and his charges are about to write?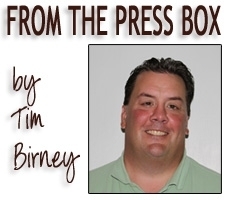 Print Friendly Version
You've asked about helping ...
here's your chance. Click HERE