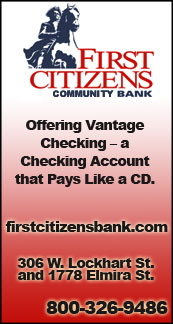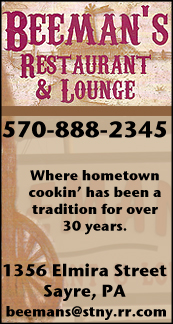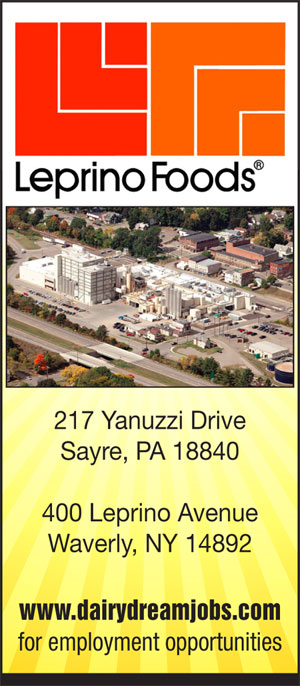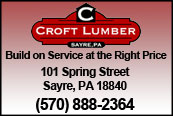 VALLEY SPORTS REPORT: TIOGA'S CHAMBERS HEADLINES SUPER 7 AS BOYS "NEWCOMER OF THE FALL" (2017-11-23)


Valley Sports Report
THE VALLEY — New to the Tioga Central School District midway through the 2016-17 school year, and a relative newcomer to the gridiron, senior DeMario Chambers quickly became a valuable two-way starter for the Tigers to earn the 2017 boys "Newcomer of the Fall."

Chambers was a dynamic blocker at tight end, and also contributed when he had the opportunity to get his hands on the ball, with 15 carries for 116 yards (7.7 yards per carry) and one TD, as well as two catches for 44 yards and one TD.

Defensively, he was a "shut-down corner" and a sure tackler. He was also a dangerous return man on special teams, and had a 90-yard kickoff return for a score at Edison.

The remainder of the Boys "Super 7 Newcomers of the Fall" are:

Corbin Brown, sophomore, Sayre: Brown showed off a strong arm this season, throwing for a Valley-best 1,138 yards. He completed 45.1 percent of his passes, and threw for 14 TDs. He was intercepted 12 times.

Thomas Price, sophomore, Waverly: Price is an athletic, and hard-hitting linebacker, who has a nose for the ball. He was Waverly's leading tackler during the second half of the season, and finished the season third on team with 77 tackles.

Cody VanBenthuysen, freshman, Sayre: Quick, with a strong leg and high soccer IQ, Vanbenthuysen led a talented group of young players at Sayre. He had three goals, and seven assists on the season.

Isaiah Firestine, sophomore, Sayre: Fast and physical, Firestine was among the team leaders in tackles for the Redskins at 8.2 per game. He also had three QB sacks, and one interception, which he returned for a score. Offensively, he had 243 rushing yards and three TDs, and five catches for 22 yards.

Jacob Armstrong, freshman, Tioga: An outstanding blocker at tight end, Armstrong had one catch in 2017, but it was a 25-yard YD grab. Defensively, Armstrong had a strong season at defensive end.

David Hallett, freshman, Waverly: His size belies his age, and he has sprinter's speed. He rushed for 517 yards and five TDs on 96 carries, and also had five receptions for 75 yards.

——————

IN PHOTO: Tioga's DeMario Cambers.





Print Friendly Version
You've asked about helping ...
here's your chance. Click HERE