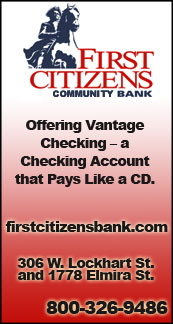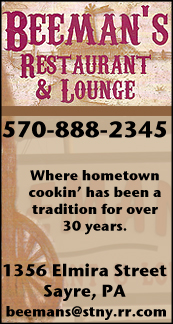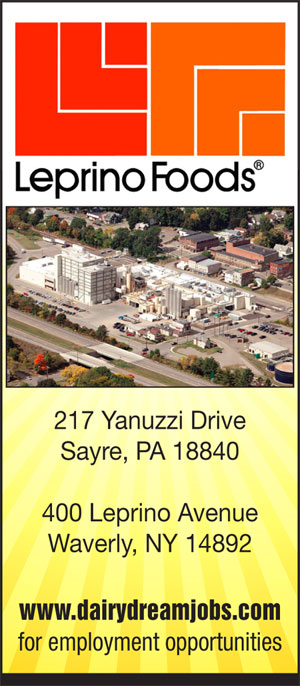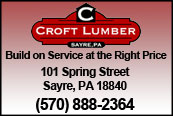 VALLEY SPORTS REPORT: ATHENS' JAYNE HEADLINES SUPER 7 AS "MALE ATHLETE OF THE FALL" (2017-11-24)


Valley Sports Report
THE VALLEY — Athens senior Zach Jayne put together a historic season on the gridiron, setting school records for rushing yards and TDs to earn the Valley Sports Report "Male Athlete of the Fall."

Jayne was also named the Valley Sports Report Football "Player of the Year" and "Offensive Player of the Year," and was a first-team running back and linebacker on the All-Valley team.

Big, fast, and physical, Jayne rushed for 2,161 yards and 34 TDs — both school records — on 274 carries, which amounts to 7.9 yards per carry. He also had 10 receptions for 115 yards and one TD. He finished his career with a school-record 4,254 yards and 57 TDs.

Jayne had eight games of 205 yards or more, including 283 yards in a win over North Penn-Mansfield, and a career-high 348 yards in a win over Sayre. Jayne scored five TDs in a game four times in 2017.

Defensively, Jayne had 48 tackles this season, including a season-high 12 against Towanda. He also had nine tackles-for-losses, and 7.5 QB sacks.

The remainder of the "Super 7 Male Athletes of the Fall" are:

Trey Floyd, senior, Tioga: Floyd was named the Valley Sports Report "Defensive Player of the Year" and was an All-Valley first-team running back and linebacker.

At 6-0, 210 pounds with near sprinter's speed, Floyd did it all defensively for the Tigers. He chased down running backs on the edge, clogged up the run game between the tackles, and put pressure on the QB when teams needed to pass.

In his first year at running back, Floyd, who also lined up at tight end and in the slot at times, got better and better as the season progressed. He rushed for 683 yards and 17 TDs on 89 carries, and also caught eight passes for 167 yards and four TDs.

Ethan Lane, senior, Athens: Lane was the Valley Sports Report Boys Soccer "Player of the Year," and led the Valley in goals this season.

Possessing great foot skills, tremendous quickness, and a head for the game, Lane pumped in 36 goals, and doled out 10 assists in 2017. He had nine hat tricks on the season, including four three-goal games.

He finished his career as the Wildcats' all-time leading goal-scorer with 88.

Nick Klossner, senior, Tioga: Klossner was the winner of Valley Sports Report's first "Postseason Player of the Year," and was an All-Valley first team wide receiver, defensive back, and return man.

Despite missing 1 1/2 games early in the postseason due to a minor concussion, Klossner rushed for 275 yards and three TDs on just 20 carries, and had 14 receptions for 302 yards and four TDs in the 3 1/2 postseason games.

In the Section IV title game, Klossner rushed the ball seven times for 178 yards and three TDs, and caught two passes for 49 yards and a TD. After 105 yards in total offense in the state quarterfinals, Klossner caught seven passes for 164 yards and three TDs, and rushed for 51 yards in season-ending loss to to Maple Grove in the semifinals.

On the season, Klossner caught 29 passes for 558 yards and eight TDs, and also rushed for 512 yards and eight TDs on 43 carries.

Ryan Murrelle, senior, Sayre: A four-time Regional qualifier, and a former District 4 champion, Sayre senior Ryan Murrelle qualified for the PIAA Championships this final in his final attempt.

Murrelle repeated as NTL "Player of the Year," and finished sixth at the District 4 Championships.

Collin Wright, freshman, Waverly: Wright, who finished 55th in his first run at States, was consistently the top Valley performer this season in meets that featured two or more Valley teams.

Wright won the Tom Koons Valley Invitational, was second at the Windsor Invite, eighth at the Chenango Valley Invite, 11th at the rugged Marathon Invitational, and 17th at both the Owego Invite, and the prestigious McQuaid Invitational.

He was also fifth at the IAC Divisional meet, and 10th at the IAC Championships.

Jordan Rockwell, senior, Sayre: A four-year standout for the Redskins, Rockwell set a new career mark for assists, and graduates as one of the moss accomplished players in school history.

Fast, with great foot skills and a sky-high soccer IQ, Rockwell led Sayre with 25 goals and was second on the team with a career-high 12 assists.

He finished his career second all-time at Sayre with 78 goals and 181 points (25 assists).

——————

IN PHOTO: Athens' Zach Jayne.




Print Friendly Version
You've asked about helping ...
here's your chance. Click HERE