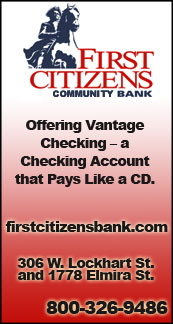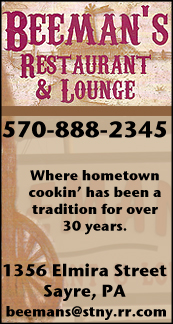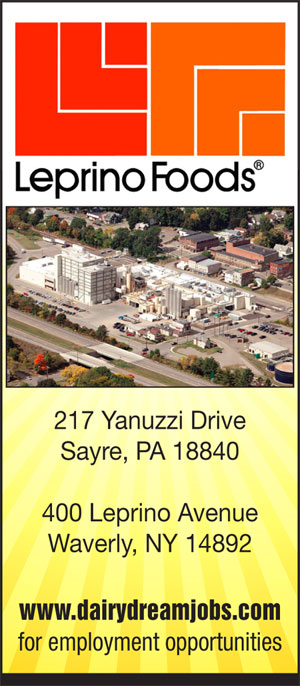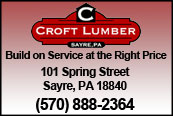 THE FINAL WORD: PUTTING A BOW ON THE FALL SEASON (2017-11-24)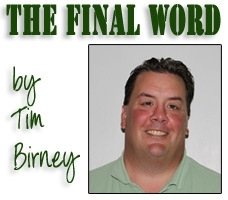 When the 2017 fall postseason rolled around there were a lot of familiar faces, and programs leaving indelible marks for future athletes and teams to strive for.

On the individual front, Sayre senior Ryan Murrelle was the first to play at States this fall, qualifying for the PIAA golf championships with a ninth-place finish at the East Region Golf Championships.

It was the culmination of a four-year journey for Murrelle.

As a freshman, Murrelle surprised a lot of people, and opened a lot of eyes with a second-place finish at the District 4 Championships. As a sophomore, Murrelle finished fourth at District, but missed out on a playoff at Regionals for the final spot at States by 1 stroke.

Murrelle won the District 4 title as a junior, but once again at Regionals missed out on a playoff for the final spot at States by 1 stroke.

After breaking through at Regionals this fall, Murrelle finished 25th at States.

The only other individuals to head to States this fall were Waverly harriers ó junior Brandi Welch, and freshman Collin Wright.

Welch was the first Lady Wolverine to qualify for States since Kelsey Frank in 2014, while Wright was the first Waverly boy since Collin Traub in 2013.

Welch and her teammates could make even bigger news next fall, while Wright appears to be at the forefront of a Waverly boys program headed for big things over the next few years.

On the team front, two teams stole the spotlight ó Tioga football and Tioga volleyball.

After a year away from the main event, Nick Aielloís Tigers rebounded to win their sixth Section IV title in seven years, and also went on to win their sixth Regional championship in seven years, before losing the in the state semifinals.

With no preseason expectations placed on it, this Tioga team was driven by its seniors ó seven two-way starters, who lifted this program onto its shoulders, and with their talent and sheer will, rolled through the Section IV, Class D competition.

Conversely, Des Fordís Tioga volleyball team was the overwhelming preseason favorite to wins its third consecutive (and fifth in six years) Section IV, Class C title, and it did not disappoint. The Lady Tigers went unbeaten through the regular season, then did not even drop a set in the Section IV postseason, including a 6-0 mark in Class C semi-final pool play.

Like their football counterpart, the Tioga volleyball team was a product of its senior leadership.

These are two groups I will miss dearly.

While none of the Valley soccer teams made it to States this year, the majority of this fallís top teams were on the soccer pitch.

The Waverly girls reeled off 17 straight wins before losing to defending state champion Chenango Forks in the Section IV, Class B championship game for the second straight year.

The Athens boys nearly defended their first-ever District 4 championship, before dropping a 1-0 decision in the Class AAA finals to Mifflinburg.

The Tioga girls only won two games this season, but that was twice as many as it won the previous season. With six freshman and an 8th-grader in the starting line-up, the future appears very bright for the Lady Tigers.

It wasnít all positive, however, as the Athens girls won another NTL championship, and appeared primed for a big postseason after playing a much-improved non-league schedule, but lost again in the opening round of the District 4 playoffs.

Even worse, Waverly and Tioga didnít even field boys soccer teams this season. Itís unfortunate, and could have been avoided with a little more effort by the administration at both schools.

I also had an opportunity this fall to renew a pair of old friendships with the additional coverage of S-VE, and SVEC this fall.

Fifteen to 20 years ago, when I worked for the Sayre paper, we covered S-VE on a regular basis. Field hockey coach Maggie Childs was in her second decade of coaching back then, and football coach Ron Miller was in his first stint with the then-Panther program.

This fall, both made me feel as if no time had passed, and I very much appreciate their efforts.

Likewise, girls soccer coach Kurt Bastian, and boys soccer co-coaches Jason Banks and Gary Holmes were equally welcoming, and made the first season of S-VE / SVEC coverage an enjoyable one.

Itís always tough to close the book on a season. This year it means Iíll never get to see Emily Lunger, Kayla Kromelbein, Elle Nittinger, or Emily Polo Rankin; or Ethan Lane, Jordan Rockwell, Bryant Sexton, Gavin Stein, or Sam Wheeler on the high school soccer pitch again.

Iíll never get to see Trey Floyd, Nick Klossner, Zach Jayne, Connor Hutchison, Max Johnson, Dalton (not Todd) Loper, Matt Robbins, Thomas Llewellyn, or Scott Siberski on the high school gridiron again either.

There will be no more Martha or Anna Schumacher, Charli Hall, Kurstan Martin, Sydney Liechty, or Alia Post on the high school volleyball hardwoods.

At the end of every season, I think thereís no way next year can match this. Somehow, the next year does just fine. That said, fall 2018 has big shoes to fill.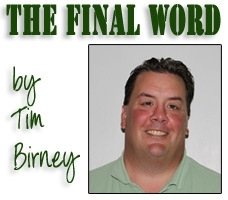 Print Friendly Version
You've asked about helping ...
here's your chance. Click HERE