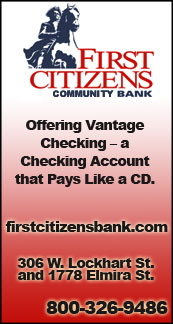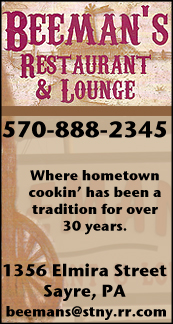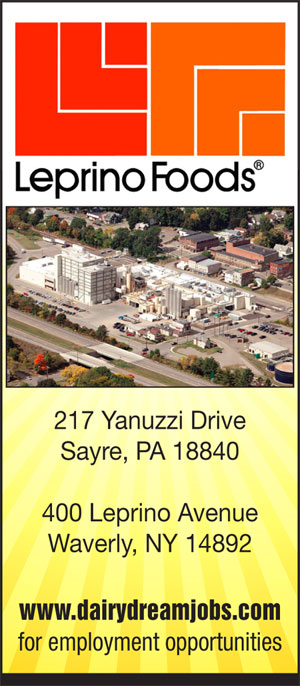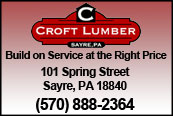 IAC BOYS BASKETBALL: DESPITE "INEXPERIENCE," JUDSON BELIEVES WAVERLY CAN REPEAT IAC SUCCESS (2017-11-29)


By TIM BIRNEY
Valley Sports Report
WAVERLY — While his team lacks experience in the wake of graduating four starters, longtime Waverly boys basketball coach Lou Judson believes the Wolverines can defend their division and overall IAC titles in 2017-18.

"We have some very inexperienced players," said Judson. "Some are seniors, but have not played in the roles they're going to be playing in this year.

"Matt VanHouten, Jason Jequinto, and EIthan McEnulty have been behind some good players the last few years," he noted. "Now, it's their time to shine in the starting line-up.

"We're going to go through some growing pains, but I really believe in this basketball team," added Judson. "I think there's enough talent , and depth on to compete for a division championship, but there are a lot of unknowns right now."

Senior Jason Jequinto will start the season at point guard, with junior Gavin Judson and senior EIthan McEnulty on the wings.

Senior Matt VanHouten, and 6-6 sophomore Scott Woodring will start at forward.

Judson believes Woodring will make an immediate impact for the Wolverines.

"(Woodring) had a very good JV season last year, and a good summer for us," said Judson. "A lot of of our offense is going through him, which is something different for us. I haven't run our offense through a big man since Steve Hawthorne 14 years ago."

Judson expects senior Chandler Whitmarsh, and juniors Dylan Ward and Bradey Roney to see plenty of action off the bench.

"Whitmarsh has been our biggest surprise so far in the preseason," Judson said.

Seniors Dewain Talada, Jose Garcia, and Jake Skeens will also vie for time off the Waverly bench.

Judson sees Woodring, Judson, and VanHouten as players his team will lean on.

"In the league we play in, with Scott Woodring being as polished a post player as there is in our division, he's a kid that should be able to get 12 to 14 points and 10 to 12 rebounds a game for us, even as a sophomore.

"Gavin (Judson) has the ability to shoot the basketball, and he developed more of a game to put the ball on the floor late last year," said Judson. "He's a guy who needs to get 15 to 20 points a night against good teams.

"I just want Matt VanHouten to be more consistent," he noted. "He runs the floor very well, and can pull up and shoot. We're going to count on him to score 10 to 12 points a game for us.

"I think Scotty inside, Gavin on the perimeter, and Matt are our three main strengths," Judson added.

Judson says the early portion of the season will be a learning process.

"Some of these guys got a lot of minutes last year because we were fortunate enough to beat some teams pretty good, but Scott Woodring and Dylan Ward didn't play varsity basketball last year.," said Judson. "And, the other guys who did play on varsity, weren't in the roles they're in right now.

"There's going to be a huge learning curve early on, especially at the point guard for Jason (Jequinto)," noted Judson. "I have to be a little more patient than I have been at that position for a while.

"I have the luxury of moving Gavin (Judson) to the point if things aren't going our way, but I'd rather leave him on the wing because it frees him up to do more things," he added.

Judson, now in his 15th season on the sidelines at Waverly, believes this team will improve as the season progresses.

"We have to stay healthy," he said. "I say that every year, but it's even more true this year because this team doesn't have as much depth.

"I really think come Christmas time or shortly after, the things I'm talking about in practice start to make sense … like playing hard in practice and what that means, being a captain and a leader, and how to police each other on the floor during a game.

"A lot of our guys are still learning the playbook, and I've tweaked the playbook because we're playing more inside out," said Judson. "I really see this team evolving and improving as the season goes on."

While recent Waverly teams have put a lot of points on the board, the backbone of their success has been on the defensive end.

"I don't what our identity is going to be defensively yet," said Judson.

"I'd like to think we can play some half-court man, and maybe mix it up with a little full-court man, but we might be more of a predominantly zone team this year.

"We actually played the 2-3 zone (in the scrimmages) better than we did our other defenses," added Judson. "I'm still trying to figure that part of it out."

Again, Judson believes this team can repeat its success in the IAC.

"I think we have enough talent to win our division," he said. "I think the league is down overall a bit, and I think we have enough to compete on a nightly basis

"I would be disappointed if we don't win our division, and the overall (IAC) title this year.

"It's not going to be easy, but I think it's a realistic goal," added Judson.

The Wolverines open the season with non-league games against Cortland and Whitney Point, and will play Dryden early in January.

Waverly will also host Athens in the Valley Christmas Tournament.

"We play Athens in the first round of the Valley Christmas Tournament, and that's going to be a very tough game for us," said Judson. "They have team speed, and shooters.

"When I look at my schedule, Athens is as good as any team we play," he added. "Fortunately, we have them at home. It's going to be a heckuva game."

ON THE IAC SOUTH LARGE SCHOOL DIVISION: "I don't think there's a team in our division that's head-and-shoulder above the rest, there's a lot of parity," said Judson.

"I think Notre Dame and (Waverly) are at the top of the division, but Watkins Glen has a couple new players and could surprise some people," noted Judson. "Newark Valley has some kids returning to the program, and Edison has a very good shooting guard in Nate Chorney returning.

"In the North, I think Whitney Point is the team," added Judson.

ON THE IAC SOUTH SMALL SCHOOL DIVISION: "I think the Small School teams could be better than some of the Large School teams," said Judson.

"Tioga could put a starting five on the floor as good as anybody in the IAC.

"S-VE has some quality players returning, and they've had a good JV team for a few years," noted Judson. "I think S-VE is going to be very good.

"Along with Newfield, I think those are the two teams to watch in the Small School," added Judson.

——————

IN PHOTO: Waverly's Gavin Judson.




Print Friendly Version
You've asked about helping ...
here's your chance. Click HERE