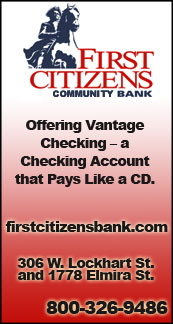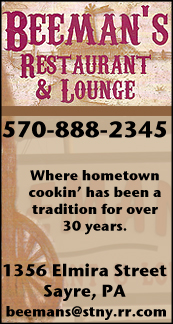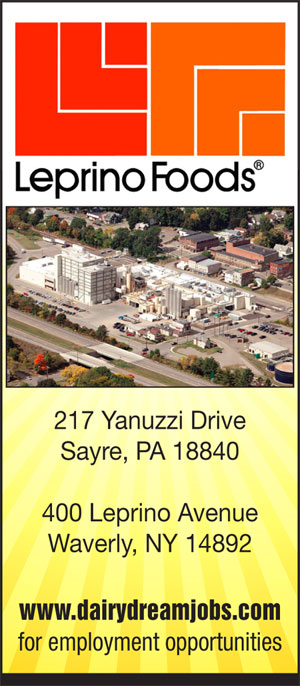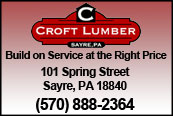 IAC WRESTLING: SVEC'S KNOLLES LIKES EAGLES' VETERAN LEADERSHIP, INFLUX OF YOUNG TALENT (2 PHOTOS) (2017-12-01)


By TIM BIRNEY
Valley Sports Report
SPENCER — SVEC wrestling coach Eric Knolles likes the look of the 2017-18 Eagles, which features veteran leadership, and a large influx of young wrestlers.

"We have a lot of experience back," said Knolles. "It's shaping up to be a real nice team with a real heavy freshmen influence.

"We have a lot of kids who have been around our program for a long time," noted Knolles. "If we can get them all to start and finish the season, that will be the key.

"We have a good club," he added. "Everyone is pushing each other, and they have good attitudes. It should be a fun season."

The "heavy freshmen influence" consists of 13 freshmen, and one 8th-grader.

"We have 14 youngsters," said Knolles. "Everyone thinks this is going to be our good season. I keep telling people: 'the good season is going to be three years from now.'

"These freshmen have good attitudes, and they're learning from the seniors," he added. "It should set this program up for at least the next three or four years."

Knolles is also pleased with the overall numbers for the program.

"We have 29 out this year, so we have good numbers."

Knolles, now in his fifth season at the helm, points out that the program has come a long way.

"When Grady Alpert and Bryant Sexton were 8th-graders there was a coaching change," he said. "I was lucky enough to be around and to be a part of it.

"We had eight kids, and we went 1-19 the first year — it was an interesting season.

"We've collected kids and coaches over the last five years, and good things have happened," added Knolles.

The Eagles have Enock Francois, a U.S. world team member, David Campbell, former Binghamton High wrestling coach, Ernie Marilley, former Candor wrestling coach Jesse Buck, former Sayre standout and Binghamton U. wrestler, Jon Martin, a former Athens standout, and Jay McIntosh, former S-VE wrestling coach, on the coaching staff.

SVEC returns Section IV champ senior Bryant Sexton, as well as third-place finishers senior Grady Alpert, and junior Mark Mullen, and sixth-place finisher senior Kyle Christmas.

At 99 pounds, sophomore Kamren Lehman is expected to start, with freshman Zach Kline backing him up.

Kyle Christmas will start at 106 pounds, while freshmen Hunter Cleveland and sophomore Jaikob Avery will vie for time at 113 pounds, and freshman Parker Sexton will start at 120 pounds.

Freshman Morgan Myers, who started at 113 pounds last year, will man the 126-pound starting spot, while 8th-grader Devin Beach, and freshmen Jamaal Horyczun, and Anthony O'Connor will vie for time early in the season at 132 pounds.

Bryant Sexton will start the season at 138 pounds, but will likely drop to 132 after Christmas. Likewise, sophomore Alex Morse will start the season at 145 and drop to 138.

After Christmas, junior Kyle Jelliff, who missed placing at Sectionals last year by one match, sophomore Chris Miller, who started at 126 last year, and freshman R.J. Giannino will vie for time at 145 pounds.

Senior Robert Wintermute, who returns to the program after a one-year absence, will start at 152 pounds.

Mullen will likely start the season at 170 pounds and drop to 160 at some point in the season.

Giannino, freshman Nick Uhler, sophomore Kevin Dobell, and freshman Taylor Frye could all see some action at 160 or 170 pounds this season.

Alpert, who wrestled 152 pounds last year, will occupy the 182-pound slot for the Eagles this season.

Mandell Davis, a former basketball player who Knolles describes as "very athletic," and freshman Jacob Campolito, who was 17-1 on modified team last season, will vie for time on the mat at 195 pounds.

Freshman Kamden Peters will start at 220 pounds, and senior James Poindexter, who also returns to the Eagles after a one-year absence, will wrestle at 285 pounds.

Despite his optimism, Knolles does have some reservations heading into the 2017-18 season.

"We have some spots where we're concerned," he said. "Can we make 106 pounds with our senior? If we can, that's going to make us a very competitive team.

"If we lose a kid up top, where we're thin, we're going to be giving away 6 or 12 points," noted Knolles. "You can't do that against a Tioga or B-G/A/H.

"For us to be in the top three or four (in the Section), everything has to work perfectly for us," added Knolles.

The Eagles, who open this weekend at the Clyde Cole Tournament at Oxford High School, have a rugged schedule that includes stops at the Central Valley Duals, the Windsor Christmas Tournament, and the Mike Watson Invitational at Watkins Glen.

"We have a good schedule," said Knolles. "Our guys will be ready for the postseason.

"We had a conflict with Towanda, so we're not at the Dandy Duals this year," noted Knolles. "We're headed back to the O-M Duals, where we started five years ago.

"We have a pretty big team to be going to the O-M Duals, but we're traveling a lot this year, and that will be close to home," he added.

ON THE IAC: "Tioga is just so solid," said Knolles. "They'll have at least five or six state-ranked kids, and we'll have there or four. I don't know if those kids will hit head-to-head, but they could, and that would make for an interesting match.

"I think the (Tioga-SVEC) match will be the "can't miss match" in the IAC this season, and will be worth the price of admission," said Knolles. "I don't know if we have the horses to run with them through 15 weights, but I think it will be a good match.

"I think Newark Valley is a sleeper," continued Knolles. "They have a ton of kids who have been in their program forever, but were behind those real good kids who graduated.

"They have quality kids, and they're well-coached. Newark Valley has built a reputation for success, and that's what they expect.

"I think it's a three-horse race," said Knolles. "It reminds me of 2005, when we were ranked 12th in the state, but Waverly was ranked first, Tioga was second, and Newark Valley was fifth.

"I think O-M has a really nice team in the Small School Division," added Knolles. "They have a bunch of kids who have been wrestling for three or four years."

ON THE SECTION IV DUALS / SECTION IV CHAMPIONSHIPS: "It would be a dream for us to get there," said Knolles of the four-team Section IV Duals.

"I think we have a good opportunity to advance three kids to States.

"Sexton won a Section title last year, and Alpert and Mullen have put the summer work in each of the last two years," said Knolles. "I think the opportunity is there for them.

"As a team, our goal is a top-three finish," added Knolles. "I think those are realistic goals."

——————

IN PHOTO 1: SVEC's Bryant Sexton (kneeling), Mark Mullen (standing left), and Grady Alpert (standing right). IN PHOTO 2: SVEC's returning lettermen. … PHOTOS BY TIM BIRNEY.




Print Friendly Version
You've asked about helping ...
here's your chance. Click HERE