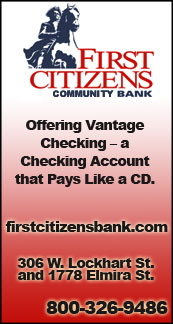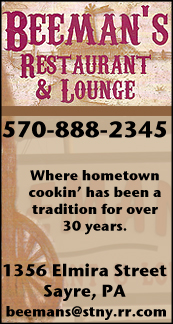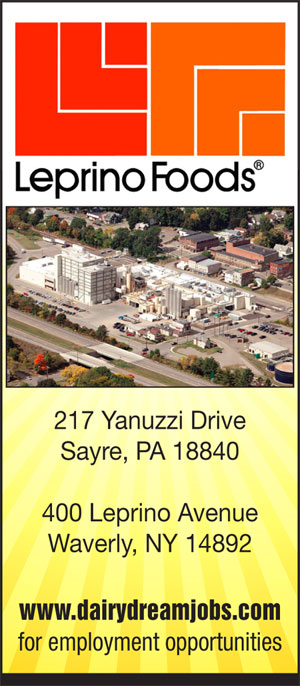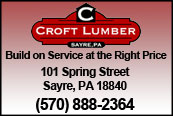 (CORRECTED) IAC WRESTLING: TAYLOR, LAMB PACE TIOGA'S EFFORTS AT MATTHEW MARINO TOURNAMENT (11 PHOTOS) (2017-12-01)


Valley Sports Report
WEBSTER — Juniors Stephen Taylor, Austin Lamb, and John Worthing, sophomores Brady Worthing and Jacob Welch, and 8th-grader Emmett Wood each went unbeaten in Day 1 of the Matthew Marino Wrestling Tournament here Friday night.

The Tigers are in seventh place in the team standings with 78 points. Fairport leads the way with 124 points, well ahead of second-place Victor, which has 93 points, and Niagara-Wheatfield, which has 92 points. Elmira is in fourth with 87 points.

Taylor was 4-0, while Lamb was 3-0, and the Worthings and Jacob Welch each went 2-0.

Eighth-grader Mason Welch was 2-2 for the Tigers, while sophomore David MacWhinnie, and 7th-grader Emily Sindoni each went 1-1. Junior Jerry Bleiler was 0-2, and freshman Broderick Hill was 0-1.

Taylor, wrestling at 285 pounds, won 2-1 in overtime over Elmira's Jeremiah Cheatham in his first match of the day, then reeled off three consecutive falls.

Taylor pinned Levi Spinner of Copenhagen in 4:56, then decked Dakota Scott of Warsaw in 2:00, and flattened Blake Wise of Mexico in 21 seconds.

Lamb turned in the most impressive performance of the day with three first-period pins.

Wrestling at 145 pounds, Lamb pinned Taejon Tunner of Copenhagen in 35 seconds to start his day, then decked Donovan Brusino of Niagara-Wheatfield in 1:20. He finished off his day with a fall over Gavin Vogt of Brockport in 1:05.

At 120, John Worthing won by fall in 3:03 over Colby Benedict of Union—Endicott in his first match of the day, then fought off his back to beat Christian Kee of Phoenix, 7-3.

Brady Worthing, also wrestling at 120 pounds, decked Copenhagen's Jake Galaster in 32 seconds in his first match. He followed it up with a fall of Elmira's Lucas Riley in 4:33.

Jacob Welch, at 113 pounds, also churned out a pair of impressive wins. He began his day with a 12-0 major decision over Riley Dalrymple of Copenhagen, then won by fall in 1:10 over Codey Jensen of Victor.

At 152 pounds, Wood pinned Cam Jensen of Victor in 2:36, then pinned Isaiah Scrunton of Phoenix in 2:30 in his second bout of the day.

At 106 pounds, Mason Welch lost by fall in his first match of the day, but bounced back with a 3-2 win over Caleb Mesiti of Brockport

Mason Welch pinned Chris Cialini of Fairport in 4:00 in his third bout, but dropped an 11-3 major decision to Blake Brooks of Elmira in his final match of the day.

At 99 pounds, Sindoni pinned Adam Babato of Victor in 2:23 for her first varsity win, then dropped a 7-1 decision to Lucas Randisi of Webster-Schroeder.

At 113 pounds, MacWhinnie lost by fall in 1:53 to Mitchell Gaiser of Alexander in his first bout, then bounced back with a 15-7 major decision over Rimere Rollog of Webster-Schroeder.

At 132 pounds, Hill lost by fall in 1:56 to Matt Reese of Elmira in his only bout of the day.

At 138 pounds, Bleiler lost by 12-4 major decision to Ali Assaf of Niagara-Wheatfield, then lost by fall to Tucker Hill of Victor.

Day 2 action begins at 9 a.m.

——————

IN PHOTO 1: Tioga's Brady Worthing. ... PHOTOS COURTESY OF TIM TAYLOR.





Print Friendly Version
You've asked about helping ...
here's your chance. Click HERE