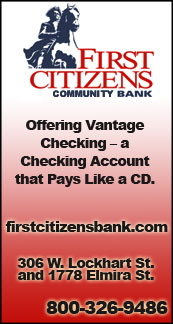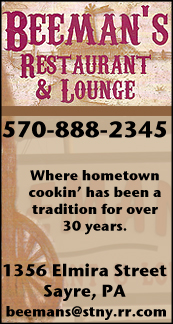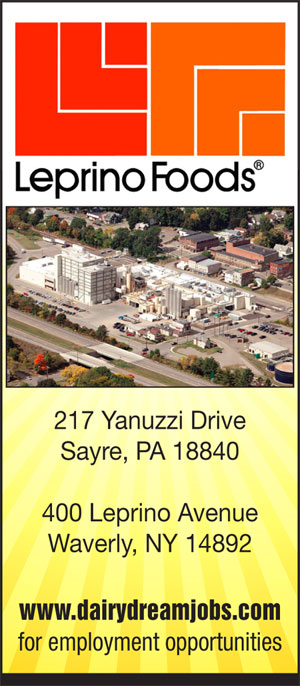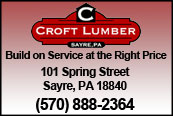 IAC BOYS BASKETBALL: WHITNEY POINT TOPS WAVERLY, 52-45 (17 PHOTOS) (2017-12-01)


By TIM BIRNEY
Valley Sports Report
WAVERLY — Waverly twice wiped away nine-point deficits, but Whitney Point closed out the game with an 8-2 spurt for a 52-45 win here Friday night in IAC crossover boys basketball action.

The Wolverines shot 31 percent (17 of 55) from the field, 43 percent (6 of 14) from the free-throw line, and committed 13 turnovers.

"We are lacking a lot of chemistry on both ends of the floor," said Waverly coach Lou Judson.

"This game was so similar to the Cortland game," he noted. "We fought back from an early deficit, got the lead, but couldn't maintain it.

"And (Whitney Point) made big plays in key moments of the game, and we were not able to counter it — just like Cortland did Wednesday," he added. "And, we had way too many turnovers, and most of them at very inopportune times."

Whitney Point jumped out to an 11-2 lead, but junior Dylan Ward scored back-to-back buckets in the final 30 seconds of the first quarter to trim the deficit to 11-6 after the first eight minutes.

Junior Gavin Judson buried a 3-pointer from the top-of-the-key in the opening seconds of the second quarter, then fed senior Matt VanHouten with a diagonal pass to the low blocks for a lay-up to tie the game at 11-11 with 6:50 left in the first half.

The Golden Eagles closed out the quarter with a 14-6 spurt to take a 25-17 lead into the halftime intermission.

Whitney Point led 28-19 early in the third quarter when senior Jason Jequinto knocked down a 3-pointer from the corner off an in-bounds play to trim the deficit to 28-22.

Moments later, VanHouten collected an errant Point pass near midcourt and turned it into a conventional three-point play to make it 28-25.

With 3:25 left in the third quarter, VanHouten buried a 3-pointer off an in-bounds play to tie the score at 28-28.

Twenty seconds later, Ward canned a 3-pointer to cap a 12-0 blitz to make it 31-28.

The teams traded the lead until VanHouten knocked down a 3-pointer to tie the game at 38-38 with 3:41 left in the game.

Whitney Point's Dawson Driscoll and Vince Stanton each buried 3-pointers, sandwiched around a driving lay-up by VanHouten, to give the Eagles a 44-40 lead.

A conventional three-point play by Judson with 1:46 remaining in the game cut the deficit to 44-43, but Driscoll answered with a jumper in the lane with 1:10 left to make it 46-43.

After a Waverly turnover with 47 seconds remaining, Whitney Point converted six consecutive free throws — four by Driscoll — to seal the victory.

"Whitney Point is probably going to win the (IAC) North … they are a good basketball team," said Judson.

"Their big guy (Aaron Austinfield) controlled the paint on both ends of the floor, and I was impressed with their point guard (Dawson Driscoll)," added Judson.

The loss was the first at home for the Wolverines since a playoff loss to Seton Catholic at the end of the 2015-16 season. It was the first regular-season home loss in nearly three years.

"We have a big bull's eye on our chest," said Judson. "We're going to get everyone's best shot. That's a credit to our program over the last few years, but this team has a long way to go."

VanHouten led Waverly with 15 points, five rebounds, and three steals.

"Matt (VanHouten) played very well at times tonight," said Judson. "He made some big shots for us."

Sophomore Scott Woodring recorded another double-double with 10 points, 13 rebounds, and one block, while Judson added 10 points and three rebounds, and Ward chipped in with seven points, three rebounds, and one block.

Jequinto contributed four rebounds and three assists for the Wolverines, and Chandler Whitmarsh dished out four assists.

Driscoll led Whitney Point with 17 points, and Tanner Kallfelz added 13 points.

The Wolverines are off to a rare 0-2 start.

"We have to get back to the drawing board," said Judson.

"I'm still trying to figure some things out, too," he noted. "Maybe I need to look at different combinations of players, different starters. There are a couple of guys coming off the bench that have played just as good as my starters, if not better.

"We have the pieces, and I'm confident we're going to right the ship," added Judson. "I have a lot of confidence in this basketball team, but we have to start playing a little better."

Waverly hosts IAC South Large School rival Notre Dame, a 70-46 winner over Lansing Friday night.

——————

IN PHOTO 1: Waverly's Gavin Judson. … PHOTOS BY TIM BIRNEY.




Print Friendly Version
You've asked about helping ...
here's your chance. Click HERE