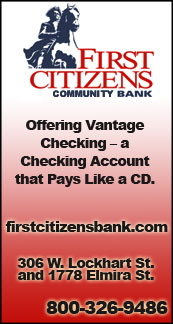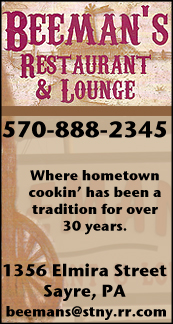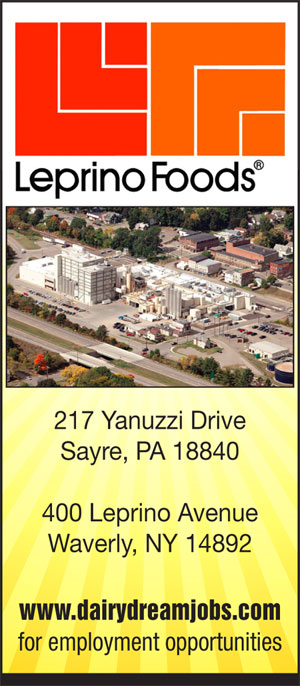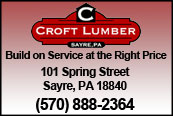 IAC BOYS BASKETBALL: TIOGA'S CARD BELIEVES TIGERS HAVE INGREDIENTS FOR SUCCESS IN 2017-18 (2017-12-05)


By TIM BIRNEY
Valley Sports Report
TIOGA CENTER — Second-year Tioga coach Brian Card believes the 2017-18 Tigers have all the ingredients to post the program's first winning season since 2009-10.

"We have ball handlers, we have shooters, and we have rebounders," said Card.

"We can go big, or we could go small with four or five guards," he noted. "You could see us go big some games for a rebounding advantage, and the next game we could go small and use our speed and shooting advantage.

"It will probably depend on we match up against our opponent," added Card.

Tioga returns its starting five en tact in senior point guard Nick Klossner, senior forwards Connor Hutchinson, and Scott Siberski, and junior guards Pierce Hendershot, and Lucas Klossner.

The Tigers also welcome six newcomers, including five up from a successful JV team, that Card believe could all make an impact.

According to Card, senior DeMario Chambers, who moved into the school district last year, juniors Derrick Barto, Tanner Hollenbeck, and Jack Frey, and sophomore Sam Taylor could all see quality playing time.

Card has especially high hopes for two of his newcomers.

"DeMario (Chambers) played AAUs with me, and he played with us in the Waverly Summer League," said Card. "He is an athlete. He's fast, he can rebound, and basketball is his favorite sport.

"He's very competitive and he's very coachable. I can put him on the other team's best player, and trust his defense.

"He gets a lot of rebounds, and he gets a lot of offensive rebounds, and can go back up with it," noted Card. "He could average a double-double, depending on how much playing time he gets.

"I'm also expecting big things from Sam Taylor. He's grown a lot, and is almost 6-feet tall.

"He's a completely different player than he was last year," added Card. "He's smart with the ball, and doesn't turn it over. He also has a great shot."

With the added depth this year, Card (a week before the first game) was not sure if his returning starting five from last year, would be this year's starting five.

"We're a pretty deep team," he said. "We have a couple starting spots that are still up for grabs. I probably won't figure it out until a day or two before the first game."

Regardless of who starts, Card said rebounding and defense will be the key.

"We're looking to play at a fast pace, up-and-down the court with lots of shooting, but the biggest thing I want from these guys this year is defense.

"I don't think we'll struggle scoring the ball, but in order for us to win games, and win big games, it's going to come down to defensive side of things," said Card. "Are we able to stop the other team's best couple players? Are we able to get stops so we can transition into some easy offense?

"We'll look for a lot of transition, and a lot of shooting, but our main focus is defense and rebounding," he added.

Card notes the Tigers are a little behind schedule defensively due to the football team's deep run into the state playoffs.

"We missed out on 12 days of practice, then our first week of practice was Thanksgiving week, so we only got five in that week.

"Luckily, we were able to move our first game back, and that gave us an extra three days to get ready for the first game, but we had to cancel three scrimmages," said Card. "We only had one scrimmage to get ready for our opener.

"I wanted to come out of the gate pressing, but we lost too much practice time, so that might come somewhere in midseason.

"We have such a deep bench. I'd like to get these guys contributing solid minutes, and I think if we're pressing, we'll be able to give our starters a rest, and get those guys in the game more," added Card.

Despite his optimism, Card does have concerns about his team.

"My biggest concern is just getting back into basketball shape for the start of the season," he said. "From what I've seen in practice, we get tired and that leads to lazy defense.

"Last year, we were OK with rebounding," he noted. "This year, we have the capability to go bigger, but we still have to better with the fundamentals and box out.

"And, defensively we have to better fundamentally as well," added Card. "We need to get more defensive stops."

Card has high hopes for the Tigers, despite the fact they are coming off an 8-12 season in his first year at the helm, and have not won more than eight games since a 10-10 season in 2010-11.

"I have very high expectations for this team," said Card. "If we play as a team, play defense, and rebound the ball, it should be a very successful season for us.

"Our first goals are to win our division, and to earn home-court advantage in the postseason.

"Looking at this team, and how much time we have invested in each other, we'd love to win a Section IV championship," added Card.

ON THE IAC SOUTH SMALL SCHOOL DIVISION: "Our division is always tough, and it should be very competitive this year," said Card.

"Newfield has its big three coming back, has had good JV teams the past few years, and are well-coached," noted Card.

"S-VE graduated a ton, but they're well-coached and they've had good JV teams. I expect them to be very good," he said. "O-M only graduated one player, and is going to be very good.

"And, Candor always seems to play us tough," added Card.

ON THE IAC SOUTH LARGE SCHOOL: "I think Waverly and Notre Dame are the top two teams in the Large School," said Card.

"Luckily, we have Waverly and Tioga at home," he added. "It's an entirely different atmosphere when you play those two teams on the road."

——————

IN PHOTO: Tioga's Nick Klossner.




Print Friendly Version
You've asked about helping ...
here's your chance. Click HERE