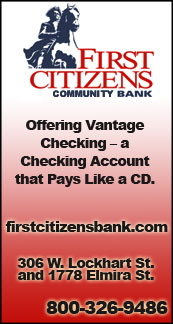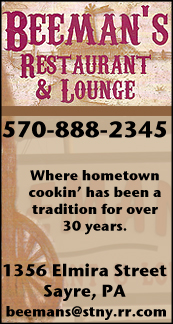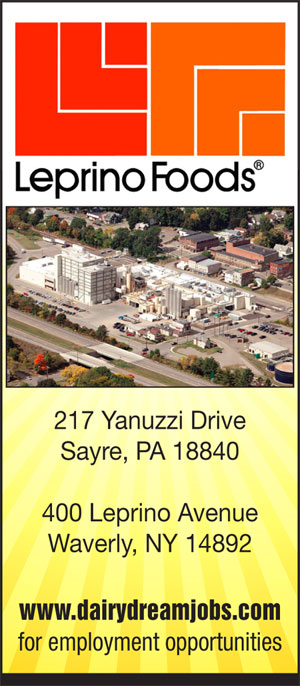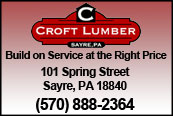 FROM THE PRESS BOX: SOME EARLY OBSERVATIONS AND A FEW BOLD PREDICTIONS FOR WINTER SEASON (2017-12-05)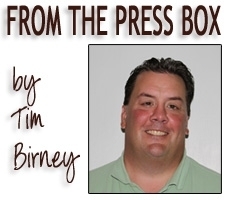 The winter sports season hasn't even started in Pa., but New York has already provided some interesting results.

The Tioga and SVEC wrestling teams were impressive in their opening weekend of action.

The Tigers, competing with just 11 wrestlers, finished seventh at the rugged Matthew Marino Invitational at Webster High School.

Juniors Stephen Taylor and Austin Lamb, who was wrestling up two weight classes, were impressive in winning titles.

Taylor pulled out three close decisions, and recorded four pins in compiling an 8-1 record. He's wrestling with a renewed confidence, and proved to be in much better shape than the large majority of his opponents over the weekend.

Lamb's evolution from a talented grappler with little confidence, into a full-blown state championship contender continues before our eyes. He was 7-0 over the weekend, including a 4-2 overtime win over Niagara-Wheatfield's Warren McDougald, who finished sixth in the State last year.

Junior John Worthing finished second with a 5-1 record. He looked dominant at times, but twice fought his way off his back wrestling at 120 pounds after placing second in the State at 106 last year. Regardless, Worthing will be a force this season.

Sophomore Jacob Welch, and 8th-grader Emmett Wood both looked strong as well.

Welch's only loss was a 7-0 decision to defending 106-pound state champ Anthony Noto of Honeoye Falls-Lima. He recorded five pins, including four in 70 seconds or less. He's going to be a force at 99 pounds at the end of the year.

Wood, a relative newcomer to the sport, pinned his way into the finals, before dropping a 10-0 major decision to Niagara-Wheatfield's Josh Thibeault. Wood's improvement last year was exponential. If it continues at that rate this year, he could make waves in the postseason.

——————

SVEC seniors Bryant Sexton and Grady Alpert won titles with impressive wins in the finals.

Bryant Sexton knocked off former state place-winner Eli Rodriguez 5-0 in overtime in the finals. He got a taste of the state tournament last year, dropping a pair of close decisions.

He's going to be in a pretty solid weight class in Section IV, but he has to be an early favorite for a return trip to Albany.

Alpert was dominant with two pins, and a 16-5 major decision over Dom Nassivera of Queensbury in the finals.

Alpert is up from 152 last year, where he finished third in the Section IV tournament, but will be among the favorites at 182.

Junior Mark Mullen was 2-2 at 160 pounds, but both his losses were against Division 1 wrestlers. He is primed for a big season, and a run at States.

The Eagles have an influx of youth this season, but one of their younger wrestlers, freshman Parker Sexton, is already a veteran and wrestled like it. I think he's poised for a big improvement on last year's 23-16 record.

———————

The Waverly wrestling team has better numbers this year, and it's a very young group.

The Wolverines will take some lumps this season, but youngsters like freshman Gaven Anthony, 8th-grader Garrett Skeens, sophomore Rylan Laforest, and sophomores Austin Kimble will benefit from a year's experience, and could be worth keeping an eye on.

Sophomore Ethan Stotler and senior Matt Nichols are Waverly's best bets to reach the podium at the Section IV Championships this season, but both, especially Stotler, will have their hands full in rugged weight classes.

———————

The Waverly boys are off to a rare 0-2 start, and could be 0-3 after tonight's home game against Large School rival Notre Dame.

The Wolverines have struggled to score in the first two games, but sophomore big man Scotty Woodring has recorded double-doubles in his first two varsity games.

Junior shooting guard Gavin Judson hasn't gotten on-track yet, but he's also drawing a lot more attention from opposing defenses this season.

Junior Dylan Ward came off the bench in Waverly's home loss to Whitney Point, and gave the Wolverines an injection of energy with a pair of big buckets, a couple rebounds, and a blocked shot. I expect him to see more playing time as the season progresses.

———————

The Tioga girls could be an interesting team to watch.

They have several experienced starters returning, and several young and athletic newcomers, led by sophomores Chloe Bellis and Giovanna Rossi, and senior Emily Polo Rankin.

The Lady Tigers have struggled to score at times, but Bellis' defense triggered a big offensive output in the second half of their win over Groton Friday.

Junior Bekah Richter showed the ability to score in each of the first two games, and could see more time as the season wears on.

———————

The S-VE boys opened the season with an overtime loss to defending New York State Class C champion Moravia Friday night.

The Panthers go from the frying pan to the fire tonight when they host defending state Class D runner-up Newfield.

——————

The demise of the Waverly bowling programs may have been greatly exaggerated.

Both teams have come out of the gate strong at 8-0.

Senior Nick Briggs has rolled a pair of 700s, 7th-grader Zach Vanderpool began his varsity career with a 700 series, and senior Logan Bowman is an early candidate for most improved bowler in the IAC.

The boys line-up will be bolstered later this week with the return of sophomore Derrick Canfield.

Senior Cassy Bowman is leading an inexperienced Lady Wolverine squad, and sophomore Mackenzie Plouse has upped her game this year, Newcomer Sarah Uhl is also making a big impact.

——————

A few bold predictions:

• The Valley will send at least nine wrestlers (combined) to the state tournaments in New York and Pennsylvania.

• Tioga wrestling will reach for the Section IV Duals finals and beat BGAH to advance to the first-ever New York State Duals.

• SVEC wrestling will claim the fourth spot in the Section IV Duals, joining Tioga, BGAH, and Norwich.

• Tioga wrestling will repeat as Section IV, Division 2 champion, and SVEC will finish third.

• The Athens boys and Waverly girls will win the Valley Christmas Tournament.

• The Waverly girls will repeat as the overall IAC Large School championship, and get over the hump in the Class B semifinals to reach the Arena for the Class B title game.

• Athens wrestling will beat Wyalusing in their dual match for the first time in years.

• The Tioga boys will post their first winning record since 2009-10, and challenge for the IAC South Small School title.

• The Sayre girls will win the NTL Small School title.

• The S-VE boys will challenge Newfield, and win the IAC South Small School title.

• The S-VE girls will qualify for the Section IV playoffs for the first time in years.

• The Waverly boys swim team will win the IAC Duals title, and repeat as team champs at the IAC Championships.

• The Waverly boys and girls bowling teams will repeat as IAC Large School champions, and the Waverly boys will challenge for a Division 2 title and a trip to States.

• The Tioga boys bowling team will repeat as the IAC Small School champions.

• The Waverly and Tioga bowling teams will send three bowlers (combined) to the New York State Division 2 Championships.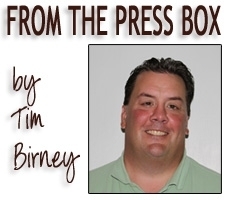 Print Friendly Version
You've asked about helping ...
here's your chance. Click HERE