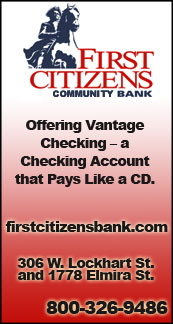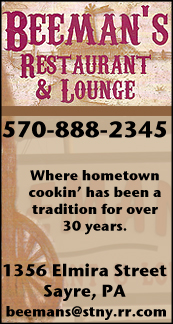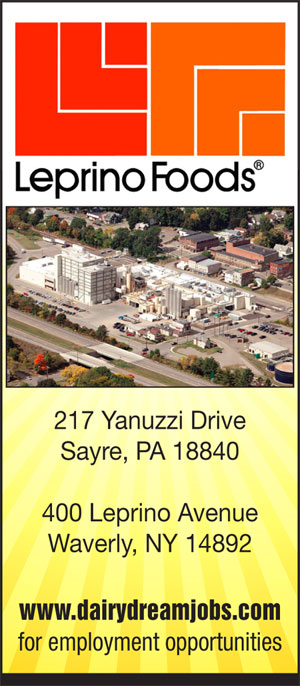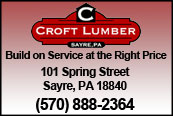 NTL BOYS BASKETBALL: NEW SAYRE COACH HAS LOFTY GOALS FOR 2017-18 REDSKINS (2017-12-08)


By TIM BIRNEY
Valley Sports Report
SAYRE — After five years as the JV coach, Dave Gabriel takes the helm of the Sayre boys basketball program this season and has lofty goals for the 2017-18 Redskins.

"I set the bar high," said Gabriel. "I'd like to have a wining record, but I'm looking for a .750 winning percentage.

"I'd like to see the kids hang a banner in this gym," he said. "There's a lot of talent here that can do that, especially in the Small School side of the NTL.

"I'm confident in our kids," added Gabriel. "My goal for them is to win the NTL, to make the postseason and win at least one postseason game."

Gabriel, who began his coaching career 15 years ago as junior high coach at Athens, brings along one of his former players in Nick Soprano as his JV coach.

Gabriel's first year on the sideline also marks an increase in the program's numbers.

"Our numbers are good, a lot higher than what they were last year.

"We're going to have 13 at the varsity level, and 14 on junior varsity," said Gabriel. "We'll have four or five kids playing JV, and seeing some time on varsity."

Gabriel expects his starting five to consist of five players returning from last season — seniors Jordan Rockwell, Nate Sweet, and Ryan Murrelle, and juniors James Esposito, and Gage Carnrike.

Senior Jake Ressler, and juniors Devin Ervin, and Jon Cron will come off the bench for the Redskins.

Gabriel expects an infusion of youth and athleticism from a quartet of sophomores in Zach Watkins, Pat Casterline, Ethan Miller, Corbin Brown, and Isaiah Firestine.

"We'll have five sophomores on varsity to give us some more depth. These kids have aged pretty well, they've grown into their bodies since their freshman season, and have developed more skills.

"I'm really excited to get those sophomores to varsity to play with the upper classmen," Gabriel said.

Gabriel expects his younger guards to see quite a bit of playing time.

"Our experience on the bench is in the post.

"The guards coming up from JVs are going to have to give us quality minutes because our experienced players off the bench are post players," said Gabriel.

"Ethan Miller, Corbin Brown, and Isaiah Firestine are probably going to see quite a bit of time, simply based on the position depth alone," he added.

While those young guards will see time, Gabriel says his trio of returning guards will be keys to success for the 2017-18 Redskins.

"I think our experience in the backcourt can be a strength for us.

"Jordy Rockwell, James Esposito, and Gage Carnrike have played a lot of varsity ball," he said. "Jordy's been a leader on the floor since he was a sophomore, and the other two got a lot of quality time last year."

Gabriel acknowledges putting points on the board has been an issue for the Redskins in the recent past, but believes a new offensive scheme will address the problem.

"We've implemented a lot of new offensive structures that revolve around our players, and our skill sets," he said. "In our previous offense, we would have breakdowns, and the guys wouldn't know what to do, in terms of what's our next move if this doesn't work?

"The offense is a little different than what's been here the last five years," Gabriel continued. "It's a system that lends itself to playing the game of basketball, and not worrying about being on a designated spot on the floor.

"We're going to try to run a transitional game, push the ball up-and-down the court, simply based upon our skill set. We're not very big, but we're quick, fast, and our height is in our guard positions," he noted. "Hopefully, we can create some mismatches with our guards.

"The guys have adapted to it quickly, to the point where I have to slow them down a little bit, so we can see how it works because they're always looking for the next best opportunity," added Gabriel. " It's a free-lance offense."

Defensively, Gabriel says the Redskins will mix it up.

"We've struggled with man-to-man, so we've really been working on our man-to-man defense, and working on what we can do with help-side defenses because of our quickness and athleticism," he said.

"We'll play some zone defense, too.

"We're also going to incorporate a couple different presses, and hopefully change the pace of the game from what it's been the last couple of years," added Gabriel.

There is one area of concern for Gabriel this season — rebounding.

"Our lack of size is a concern," he said. "When you look around the league, there are some big guys coming back.

"Our biggest guys is 6-3, and he's out on the wing," noted Gabriel. "I may have to move some of our guards inside to places where they haven't played before.

"We're going to have be physical in every single game to fight for boards," he added.

ON THE NTL SMALL SCHOOL DIVISION: "I think we're the team to beat," said Gabriel.

"Mansfield will be tough, they are well-coached," he noted. "We've had some good battles with Northeast Bradford the last couple years.

"Wyalusing is always tough, they'll be a team to watch," added Gabriel.

——————

IN PHOTO: Sayre's Nate Sweet.





Print Friendly Version
You've asked about helping ...
here's your chance. Click HERE