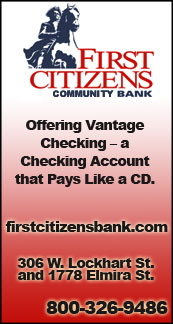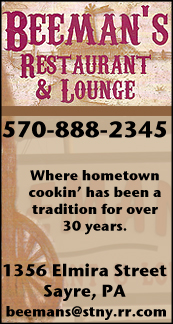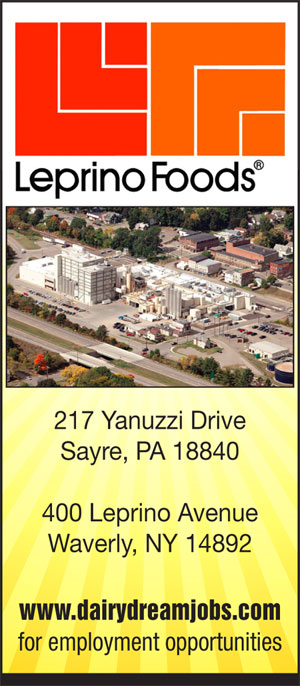 THE FINAL WORD: THOUGHTS ON THE WEEKEND'S ACTION ... AND MORE (2017-12-10)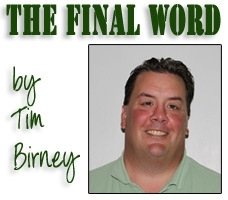 There were some interesting results in every sport over the last several days.

Let's start on the hardwoods with the Waverly boys, who may have salvaged their season with a big fourth quarter Tuesday in a win over divisional rival Notre Dame.

At 0-2, Waverly was in dire need of a win especially considering its opponent, and junior Gavin Judson, and varsity newcomers Dylan Ward and Scotty Woodring stepped up.

Judson tossed in a career-high 29 points, and dished out a career-high nine assists, while Ward and Woodring combined for 14 points Waverly's decisive 27-7 fourth-quarter blitz.

This is a Wolverines team worthy of keeping an eye on. If Judson's game is back on after transitioning back to the hardwoods from the gridiron, and Woodring, Ward, and senior Matt VanHouten continue to grow, they could be poised for a run through their IAC South opposition.

It won't be easy though. Edison will test them in the Large School Division, and Newfield, Tioga, and S-VE are good teams in the Small School Division.

——————

Athens got off to an 0-2 start at the Johnson City Tip-Off Tournament, but there were some good signs for the Wildcats heading into 2017-18.

Anyone looking at this Athens team could see that seniors Gavin Stein and Ethan Lane were going to be good for 30 to 40 points per night this season. The question was, where would the other 25 to 35 points a night they need come from?

Over the weekend, sophomore Aaron Lane was in double-figures in both games, and the Wildcats also got double-digit production from seniors Matteo Baglini, and Zach Jayne, and junior Aaric Westbrook in one game. That type of balanced production is a great sign of things to come.

Athens will only see a few teams (Wellsboro, Waverly, and Loyalsock) the quality of teams they played this weekend, but allowing 85.5 points per game is still alarming.

——————

The Tioga boys played better in the second half of their win against Candor last week than I've seen them play in years.

They are athletic, can score in transition, hit the boards, and knock down 3-pointers.

Newcomer DeMario Chambers is an impact player, and paired with senior Scott Siberski, and Connor Hutchinson will make the Tigers tough on the boards.

Junior Lucas Klossner established a new school-record for 3-pointers as a sophomore. After watching him Tuesday night, that record may stand for a while, and that's not a knock on Klossner, but a compliment.

Last year, Klossner was purely a spot-up shooter. Against Candor, Klossner several times put the ball on the floor and knocked down mid-range jumpers, which makes him a much more dangerous scorer.

Another quick observation: seniors Nick Klossner, and Hutchinson can really distribute the ball in transition.

——————

There were also some outstanding performances on the mats this weekend.

At the annual Jarvis Memorial Tournament Saturday, Athens had four wrestlers place in the top three, led by senior Chris Horton, and junior David Galasso, who both had second-place finishes.

Horton looked strong through the first three rounds, and led Coughlin's Jake Brown, who finished sixth at Regionals last year, 2-1 in the second period before getting caught in a cradle.

Galasso, wrestling up at 170, also looked very good with two pins, and a technical fall in his first three matches, before falling to returning state qualifier Hunter Kennedy of Panther Valley, 5-0.

Two-time state qualifier Nate Bradley, wrestling up at 182 pounds, dropped one-point decisions to New York standouts Brad Penhollow of Falconer, and Matt Gaiser, a defending state champ from Alexander.

Poarch, a 106-pound freshman transfer from Tioga, also lost bouts to a pair of returning Section IV place-winners — Cody Merwin of Walton-Delhi, and Dante Rigal of Johnson City, in his third-place finish.

A physical 106-pounder, Poarch is worthy of keeping an eye on this season.

Senior A.J. Burkhart, also a returning state qualifier, posted a 4-1 record on the day, but placed fifth. He was also wrestling up at 138 pounds.

Horton, Galasso, Bradley, and Burkhart will all drop weight classes soon, and will be in the hunt for a trip to Hershey.

——————

SVEC finished second at the (Central) Valley Duals, twice losing to powerhouse Central Valley, and once in a two-point decision to another central New York power, Holland-Patent.

The Eagles ran into a great deal of quality opposition over the weekend.

Returning state qualifier Bryant Sexton had a stellar weekend with a 7-0 mark, despite injuring his elbow Friday night, and senior Grady Alpert was 6-2, with his losses to Central Valley's Trent Ingham, who was third at States last year, and Norwich's Brennan Slater, who won a Section IV title last year, and was 2-2 at States.

Junior Mark Mullen was 5-3 on the weekend, losing to Holland-Patent's Nick Herringshaw, who was third at States last year, Lowville's Isaiah Roes, who was sixth at States despite losing his final two bouts due to injury default, and LaSalle's Caiden Mondore, who finished third at the Section II, Division 1 championships.

Perhaps the most encouraging news for the Eagles over the weekend was the performance of junior Kyle Jelliff, who was 7-1 and named SVEC's "Most Outstanding Wrestler," and sophomore Alex Morse, who posted a 6-2 record.

You can see the Eagles line-up lengthening, and that will make them a team to watch in the months to come.

——————

Tioga breezed through the field Saturday to win the Gouverneur Duals with a 4-0 record.

The Tigers' "Most Outstanding Wrestler" sophomore Brady Worthing was one of six wrestlers to post a 4-0 record, along with junior Austin Lamb, John Worthing, and Stephen Taylor, sophomore Jacob Welch, and senior Trey Floyd, who made his 2017-18 debut.

Senior Max Johnson also made his season debut, posting a 3-1 record with his only loss coming to state qualifier Jeremiah Brunje of Vernon-Verona-Sherrill.

Sophomore David MacWhinnie, whose loss was to state qualifier Logan Dubuque of Peru, 8th-grader Mason Welch, and 7th-grader Emily Sindoni also posted 3-1 records on the weekend.

The Tigers only have two or three weak spots in their line-up, and will be a major player in every tournament they compete in the remainder of the season.

——————

A young Waverly team had a rough day at the Wyalusing Duals Saturday, posting a 1-5 record, but there were a couple of bright spots.

Sophomore Ethan Stotler was the only Wolverine was to win three bouts on the mat, including two falls.

Sophomore Lexy Streeter also recorded three wins, including one forfeit. She did win two matches by fall — her first varsity wins on the mat.

Sophomore Rylan LaForest, who also received a forfeit, also put three wins in the record book.

——————

The Waverly boys swim team took two big steps toward an IAC Duals championship with wins over defending champ Lansing, and O-M.

Sophomore Mike Atanasoff was a quad-winner in each match to pace the Wolverines, while seniors Jared Stewart and Tyler Brooks, sophomores Josh Lee and Mike Tracy, and 8th-grader Kaden Wheeler were major point-getters in the win.

The Wolverines will be tested by their non-league slate, but the only thing standing in their way in the IAC is the rematch at O-M in the six-lane pool.

——————

The Final Word returns Wednesday.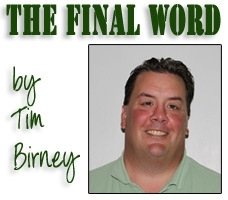 Print Friendly Version
You've asked about helping ...
here's your chance. Click HERE