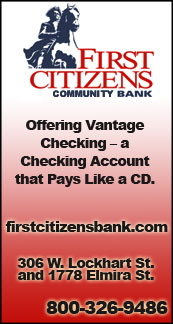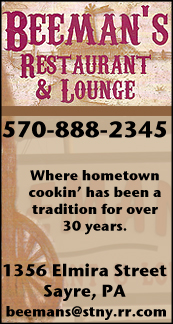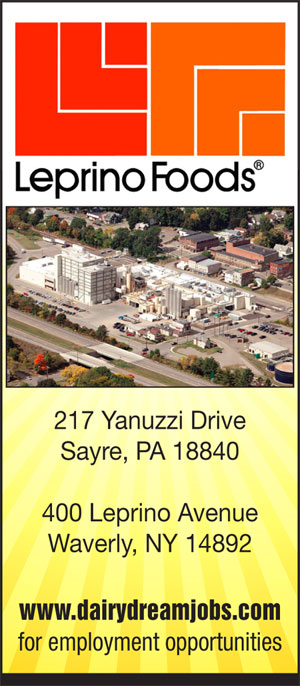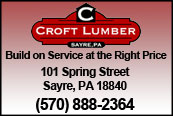 YOUTH WRESTLING: SAYRE REC. CROWNS THREE CHAMPS, HAS 16 PLACE IN TOP THREE AT ATHENS LITTLE 'CATS CLASSIC (2017-12-12)


Valley Sports Report
ATHENS — Sayre Rec. had 16 wrestlers place in the top three, including a trio of first-place finishers, here Sunday at the Athens Little 'Cats Classic.

"This was the first tournament some of our true beginners competed in, and it was an overall success," said Sayre Rec. coach Donnie Barrett. :They all wrestled through the nerves of their first tournament and did very well."

With 33 wrestlers in a field of more than 400 competitors, Sayre had 16 other grapplers finish fourth or fifth in their brackets.

Treyton Barrett, Jamisen Gardner, and Cy Yeager all went 5-0 on the day and took home first-place medals.

"This was Cy's first tournament so for him to win gold was very impressive," said Barrett.

Clyde Bleiler, Jacob Woodruff, and Maison Apgar — all first-year wrestlers for Sayre Rec. — finished seconds, as did returning wresters Brayden Northrup, William Vosburgh, Jordan Brown, and Brady Flynn.

Blake Zingeser, Jacob Carpenter, Kaiden Kithcart, Jayden Kutt, Brendan Cooke, and Tanner Henry all won bronze medals for Sayre Rec.

Gabriel Wheeler, Ian Garrison, Cory Hurd, Brooks Lathrop, Chase Wheeler, Aiden Varga, and Nolan Raupers all took fourth place.

Finishing fifth were Emmalynne Benson, Lucas Carpenter, Bryan Roof, Jordan Vanderpool, Cayden Doane, Carter Bleiler, Nathan Sheppard, Connor Garrison, and Timothy George.

"Our returning wrestlers looked great," said Barrett. "Treyton and Jamisen had their best tournament to date each going undefeated on the day.

"Chase Wheeler and Brendan Cooke showed a huge amount of heart and relentlessness," noted Barrett. "They had tough matches all day — both kept grinding and pushing the pace.

"Its great to see all of the hard work each and everyone of these kids put in every day starting to pay off," added Barrett. " I couldn't be happier with the way things are going and I am very excited to get these guys back on the mats this Sunday."

Sayre Rec. returns to action Sunday at the Chenango Forks Novice Tournament.




Print Friendly Version
You've asked about helping ...
here's your chance. Click HERE