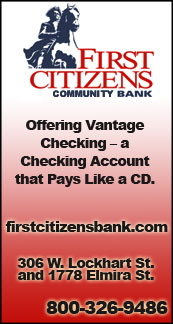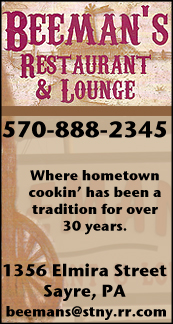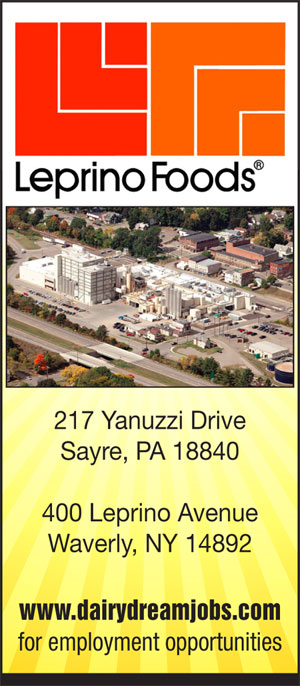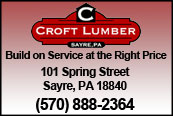 NTL SWIMMING: SAYRE SET TO OPEN 2017-18 CAMPAIGN (2017-12-18)


Valley Sports Report
SAYRE — Junior Caleb McClelland, a two-time District 4 medal winner last year, leads the Sayre swim teams into the 2017-18 campaign.

The Redskins are now under the tutelage of first-year coach Pat Ball.

The Sayre boys are short in numbers, but return a trio of District 4 qualifiers in Josh McClelland, and seniors Caleb McClelland, and Joe Stermer, who came up two points shy of a diving medal at Districts last year.

Caleb McCelland finished second at Districts in the 500-yard freestyle, and fourth in the 200-yard freestyle. He went on to finish 14th at States in the 500 free.

Also returning for the Redskins are juniors Matt Beers, Sam VanDeMark, Jase Sampson, and Eugene McCarty.

The Lady Redskins returns a foursome of District 4 qualifiers in senior Madison Harding, juniors Kayla Kittle and Mackenzie Wilkerson, and sophomore Jillian Shay.

Harding, recovering from an injury, will miss the beginning of the season, but is looking to return in January.

Kittle, who holds the school record in the 100-yard freestyle and is just 0.1 off the 50-yard freestyle record, and Shay, who is just 1 second off the school record in the 500 free, both finishes in the top 10 in two events at the District meet last year.

Also returning for the Lady Redskins are Emily Lattimer, Claire Shaffer, and Jasmine Farley, as well as sophomores Kayla Hughey, Jordan Maxim, and Madison Romberger.

Newcomers for the season are juniors Jennifer Shaffer, and sophomores Cassie Benjamin, Aurora Walker, and Tanhee Casey-Coolbaugh.

The Redskins open their seasons this afternoon when they hosts Elk Lake.




Print Friendly Version
You've asked about helping ...
here's your chance. Click HERE