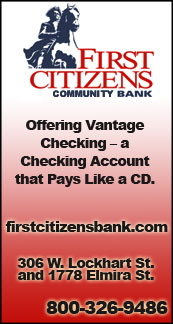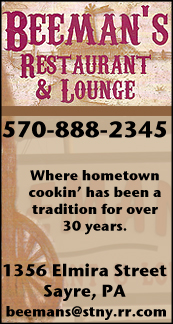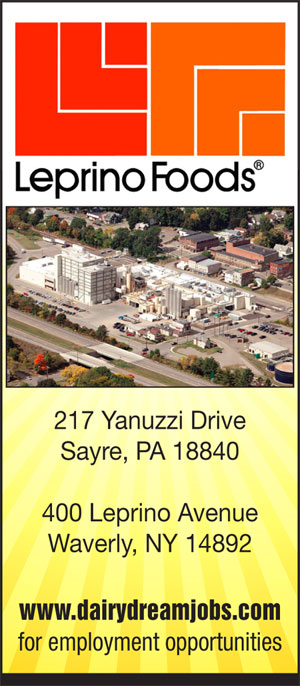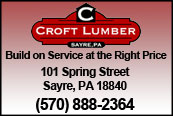 JUNIOR HIGH BASKETBALL: CANTON HANDS ATHENS FIRST LOSS OF SEASON; SAYRE TOPS BIG FLATS (24 PHOTOS) (2017-12-23)


Valley Sports Report
SAYRE ó Canton raced out to a big lead early en route to a win over previously-unbeaten Athens here Saturday afternoon, while Sayre rolled to a lopsided win over Big Flats in Epiphany Junior High Travel Basketball League action.

Canton slammed Athens, 59-29, while Sayre routed Big Flats 57-13, and Towanda edges Mansfield, 37-32.

Athens 59, Canton 29
Canton raced out to a 22-8 lead, then outscored Athens 30-10 in the second half to put the game away.

Cooper Kitchen drained four 3-pointers in Cantonís fast start, and Caden Williams added nine points in the first half as the Warriors built a 29-19 advantage.

Ty Barrett led Cantonís second-half efforts with 12 points.

J.J. Babcock, who drained four 3-pointers, led Athens with 15 points, and Mason Lister added seven points.

Kitchen led Canton with 16 points, while Barrett scored 14 points, Williams added 13 points, and Josiah Niemzyk chipped in with 12 points.

Sayre 67, Big Flats 13
Sayre used a 25-0 first-half run to take early control in a 67-13 win over Big Flats.

Big Flats scored the first bucket of the game, but Sayre scored the next 25 en route to a 33-7 halftime advantage. Brayden Horton scored nine points, and Dom Fabbri added six in the run.

Donovan Wynn and Lucas Horton scored six points apiece to pace Sayreís second half efforts.

Brayden Horton led a balanced Sayre attack with 11 points, while Lucas Horton and Fabbri scored 10 points apiece, Wynn and David Northrup had six points apiece, Jackson Hubbard added five points, and Zack Garrity chipped in with four points.

Brady Kelly, who knocked down a pair of second-half 3-pointers, led Big Flats with eight points.

STANDINGS: 1. Athens 11-1; 2. Sayre 8-3; 3. Canton 7-3; 4. Mansfield 3-6; 5. Towanda 3-8; 6. Big Flats 0-11.

Dec. 27 schedule: Big Flats vs. Mansfield, 5:30 p.m.; Sayre vs. Canton, 6:30 p.m.; Athens vs. Towanda, 7:30 p.m.





Print Friendly Version
You've asked about helping ...
here's your chance. Click HERE