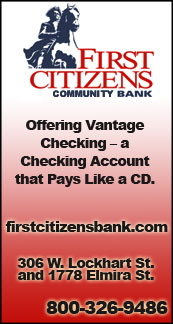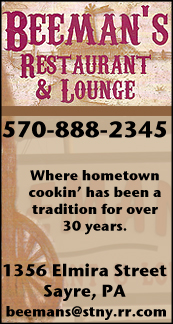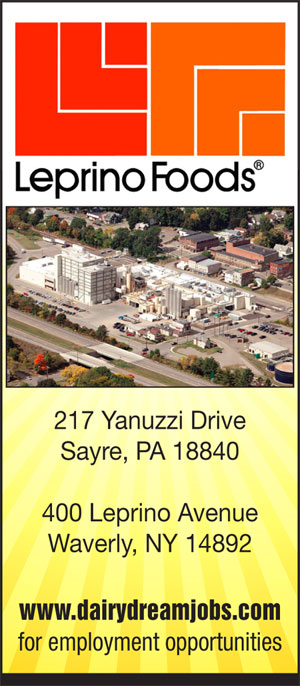 THE FINAL WORD: A GAME FOR THE AGES, AND MORE HOOP AND WRESTLING TALK ... (2017-12-31)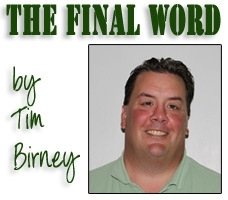 Athens senior Gavin Stein had a night for the ages Wednesday night in the opening round of the Valley Christmas Tournament at Waverly.

Stein pumped in a career-high 47 points, including nine 3-pointers and two old-fashioned three-point plays.

The performance also included the most impressive eight minutes I've ever witnessed. Stein connected on 7 of 8 three-point attempts, and scored 26 points in the third quarter alone. He added 13 more points in the fourth quarter for 39 of his 47 points in the second half.

I've been covering high school sports in the region since 1989, and I've been racking my brain trying to remember another performance that may have topped Stein's.

Waverly's Hunter Bodine drained a Section IV-record 11 3-pointers, including six in one quarter, in February in a school-record 45-point outing.

Also last year, Tioga's Lucas Klossner twice made seven 3-pointers in a game, and also set a school-record with eight in a game.

Unfortunately, I didn't see any of those games.

In my time at the Towanda paper, I saw current Waverly coach and former Troy standout Lou Judson, and his teammate Eric Shaner put on some shooting displays, but never anything quite like Stein's performance.

Ditto for former Candor standout and Canisius ace Toby Foster, Tioga's Barry Klossner, Towanda's Ryan Napp, Wyalusing's Drew Amoroso, Notre Dame's Gary Raupers, Waverly's David Sickler and Ryan Hewitt.

I've seen some great shooters over the years, but have never seen any of them in a zone like Stein was Wednesday night. It was impressive, and fun to watch.

—————

Speaking of the Valley Christmas Tournament, Athens shook off a slow start against Sayre in the championship game and utilized its team speed to pull away for a big win.

Stein, fellow senior Ethan Lane, and sophomore Aaron Lane are a dynamic three-guard punch for the Wildcats. They can all knock down the 3-pointer, and take the ball to the bucket.

However, the key to Athens success moving forward could be the continued improvement of junior Aric Westbrook, who is easily in the top two or three "most improved" players in the area this winter.

He's long, gets off his feet quickly, which helps on the boards and on defense, can shoot in traffic, and can knock down the 3.

Senior Matteo Baglini has provided some quality minutes for the Wildcats, and freshman Benny Gambrell looks like he could be a major contributor before the season is over.

The more production the Wildcats get from their post players, the tougher they will be to beat.

—————

Another member of the growing "senior thing" list has to be Sayre's Ryan Murrelle.

I wrote two years ago I believed Murrelle could become a force offensively with his ability to take the ball to the bucket, and knock down the 3.

It's taken him awhile to get there, but Murrelle is becoming the go-to guy offensively for the Redskins.

Sayre is going to struggle against athletic teams like Athens, but Murrelle, fellow seniors Jordan Rockwell and Nate Sweet, and a strong group of sophomores will make the Redskins a team to watch in the NTL Small School title chase this season.

—————

The Waverly girls won their second title in three years at the Valley Christmas Tournament, and did so in convincing fashion.

After a 35-point win over Athens in the opening round, in which the Lady Wolverines scored the first 21 points of the game, Waverly beat Sayre by 22 points in the finals.

Waverly'sElle Nittinger is nearly unstoppable on the offensive end. She scores a lot of points in transition, but also uses her physicality to get to the bucket, and can step behind the 3-point arc and knock down shots.

Junior Alex Tomasso is a deadly 3-point shooter, and a very effective rebounder, especially on the offensive glass, and has been a consistent second scorer for the Lady Wolverines.

Freshman Sidney Tomasso has become a dangerous third scorer on the team, with the ability to shoot from 3-point range, but also fake the 3 and hit the mid-range jumper. She has also shown a knack for scoring on the offensive boards.

Junior Wendy Hammond doesn't score much, but her contributions on the defensive end of the floor are of major importance to the Lady Wolverines' success.

—————

Despite a 22-point loss in the championship game, I though the Sayre girls played well.

There were moments when it looked like the bottom was going to fall out on the Lady Redskins, but they were able to re-group each time.

I think junior Camry Lane took a step forward as a floor general, while sophomore Emily Sutryk showed some real grit and an ability to score against the best defensive team she'll see this year, and senior Blair Wampole, another example of the "senior thing," played one of her better games.

If the Lady Redskins are able to play the same type of basketball they did against Waverly Friday night, they are going to win a lot of games this season.

—————

I spent the early portions of my Thursday and Friday at the annual Windsor Christmas Wrestling Tournament, and saw a well-run event, and some outstanding wrestling.

Tioga junior John Worthing was impressive and utterly dominant in his run to a 113-pound title. If I were coaching against Worthing, I would tell my guys to stay away from him and pick their spots to score because if you go at him, your chances of beating him are slim to none.

Tioga senior Trey Floyd lost a 9-8 decision in the semifinals, then bounced back with a pair of close wins to finish third at 195 pounds.

Waverly 8th-grader Garrett Skeens went 4-1 Friday, including a 3-0 win over Tioga 8th-grader Mason Welch in the fifth-place match.

Skeens has all the physical tools to be very good, and he already has a lot of mat experience in the youth ranks.

The Waverly program appears headed for an upswing, and Skeens could be the face of that renaissance.

Tioga junior Austin Lamb suffered his first losses of the season in a fourth-place finish, and SVEC junior Mark Mullen also lost to a pair of quality opponents in a fourth-place finish.

It won't be long until the wrestling postseason is upon us. I expect the Tioga and SVEC wrestlers, who will definitely be battle-tested by then, to make a lot of headlines in February.

——————

The Final Word returns next week.

Have a Happy New Year!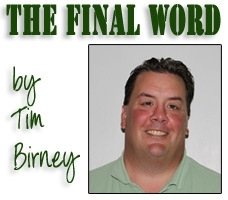 Print Friendly Version
You've asked about helping ...
here's your chance. Click HERE