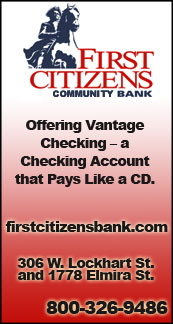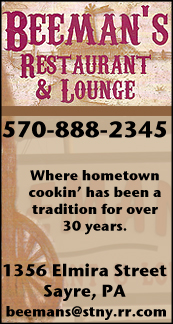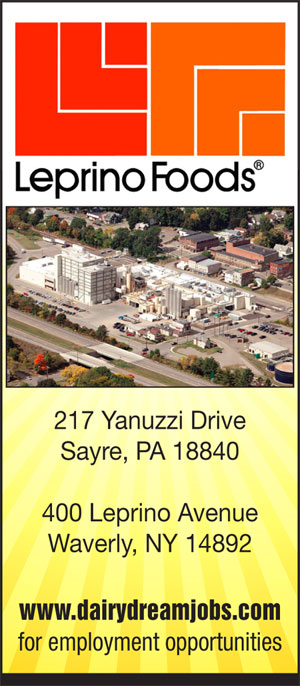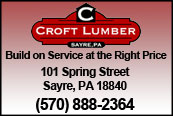 NTL WRESTLING: ATHENS' BRADLEY FINISHES SECOND, HORTON AND BURKHART FINISH THIRD AT NFWOA TOURNAMENT; WILDCATS PLACE 10TH IN 40-TEAM FIELD (2018-01-06)


Valley Sports Report
SANBORN, N.Y. — Senior Nate Bradley finished second, and his classmates Chris Horton and A.J. Burkhart each finished third here Saturday at the Niagara Frontier Wrestling Officials Association Tournament at Niagara Community College.

With the two-day tournament compressed into one day, the consolation brackets were split into pools. Junior David Galasso and sophomore Keegan Braund won their pools, while junior Jon Vough finished second in his pool.

Powerhouse Wyoming Seminary won the team total with 384 points, well ahead of runners-up Lancaster and Niagara-Wheatfield, which both tallied 136.5 points. Athens finished 10th out of 40 teams with 85 points.

Bradley, who received a bye into the round-of-16, registered a fall over Gabe Mastrangelo of Hamburg in 1:26 in his first match of the day.

Bradley followed it up with a 17-2 technical fall win over Clarance's Joe Mannarino in the quarterfinals, then earned a hard-fought 3-1 decision over Jacob Sarow of Alden-Akron to earn a berth in the finals of the 170-pound weight class.

In the finals, Falconer's Robbie Penhollow topped Bradley, 6-1. Earlier this season, Penhollow edged Bradley 6-5 at the Jarvis Tournament.

At 126 pounds, Horton advanced to the quarterfinals with a pair of sub-minute pins. He decked Jimmy DiCostanzo of Clarence in 46 seconds in the opening round, then pinned Joey Pillteri of Falconer in 52 seconds in the round-of-16.

In the quarterfinals, Horton edged Owen Kissell of Alden-Akron, 8-5.

In the semifinals, Wyoming Seminary's Beau Bartlett, who handed three-time PIAA champion Gavin Teasdale of Jefferson-Morgan his first career loss last week, pinned Horton in 3:12.

Horton bounced back in the third-place match with a 6-0 win over Justin McDougald of Niagara-Wheatfield.

Burkhart was dominant in his first three matches of the day. He pinned Jerry Klubek of Eden in 41 seconds in the opening round, then forged a 17-0 technical fall win over Tonawanda's Caden Herman. In the quarterfinals, Burkhart decked Grove City's Collin Meals in 4:36.

In the semifinals, Burkhart dropped a 13-7 decision to Niagara-Wheatfield's Willie McDougald.

Burkhart bounced back in the third-place match with a 5-0 win over Andy Burden of Clarence.

At 160 pounds, Galasso opened his day with a fall of Levi Cox of Niagara Falls in 1:31, but was knocked into the consolation bracket via a wild 10-9 loss to St. Joseph's Ty Slaugenhoupt.

In Pool A of the consolation bracket, Galasso forged a 10-2 win over Frontier's Dylan Wojciedhowski, then topped Grand Island's Jay Breeden, 9-6.

In the Pool A finals, Galasso pinned Jakob Curtis of Niagara-Wheatfield in 3:46.

At 182 pounds, Vough was immediately knocked into the consolation bracket with a loss via fall to Grand Island's Connor Kenney.

Vough bounced back with a 15-0 technical fall win over Williamsville North's Ryan Cooper, then edged Lockport's Connor Regis, 4-2. He followed that up with a 10-2 major decision of Falconer's Dillon Hokanson.

In the Pool B finals, St. Joseph's Jackson Hudecki edge Vough in a 10-9 decision.

At 285 pounds, Braund lost his opening-round match via fall, then bounced back to win the Pool B final with an 11-1 major decision over RoyHart / Barker's Nico Cacique.

Junior Devin Sweat, wrestling at 138 pounds, was 1-2 on the day. He won his opening-round match via an 18-2 technical fall of RoyHart/Barker's Colby Hancock, then lost his next two bouts.

Freshmen Kyler Setzer (99 pounds), Bailey Poarch (106), and Zach Stafursky (145) all went 0-2.

——————

IN PHOTO: Athens' Nate Bradley.




Print Friendly Version
You've asked about helping ...
here's your chance. Click HERE