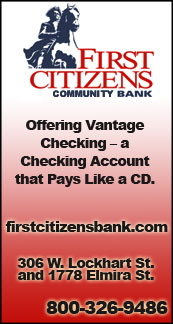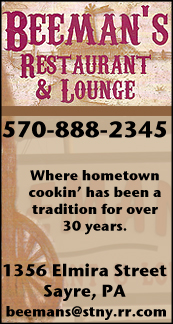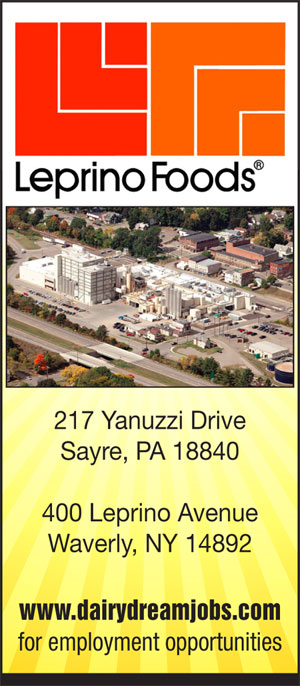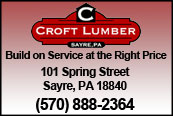 NTL WRESTLING: WYALUSING KNOCKS OFF ATHENS, 51-17 (3 PHOTOS) (2018-01-09)


Valley Sports Report
WYALUSING — Wyalusing won five of the nine contested weight classes, and received five forfeits in a 51-17 win over Athens here Tuesday night in NTL wrestling action.

Freshman Bailey Poarch scored the Wildcats' only fall of the night, while senior Chris Horton won via technical fall, and senior Nate Bradley, and junior Devin Sweat each won by decisions.

Poarch caught Wyalusing's Elijah Yoder early and put his shoulders to the mat in 29 seconds in their 106-pound match-up, and Horton forged a 19-2 technical fall over Michael Bonhammer in 3:28 at 126 pounds.

Bradley earned a hard-fought, 7-4, decision over Ed Mapes at 170 pounds, and Sweat won a wild 14-10 decision over Dylan Whipple at 145 pounds.

The Rams came out on top in three other tightly-contested bouts.

At 138 pounds, Lukas Yonkin O'Connor topped Athens senior A.J. Burkhart, 6-2, and Clayton Franko edged senior Jon Vough, 5-2, at 182 pounds.

Defending state champ Creighton Edsell battled past Athens junior David Galasso, 6-2, in their 160-pound match-up.

The Wildcats return to action Wednesday night when they host Williamson.

——————

Wyalusing 51, Athens 17
220: Jackson Chilson (W) by forfeit;
285: Randy Wildrick (W) by fall over Keegan Braund (A), 4:20;
106: Bailey Poarch (A) by fall over Elijah Yoder (W), 0:29;
113: Darren Schum (W) by forfeit;
120: Logan Newton (W) by forfeit;
126: Christopher Horton (A) tech. fall Michael Bonhamer (W), 19-2 @ 3:28;
132: Zachary Shaffer (W) by forfeit;
138: Lukas Yonkin O`Connor (W) dec. Austin Burkhart (A), 6-2;
145: Devin Sweat (A) dec. Dylan Whipple (W), 14-10;
152: Joseph Doss (W) by fall over Zach Stafursky (A), 1:16;
160: Creighton Edsell (W) dec. David Galasso (A), 6-2;
170: Nathaniel Bradley (A) dec. Eddie Mapes (W), 7-4;
182: Clayton Franko (W) dec. Jon Vough (A), 5-2;
195: Michael Wilcox (W) by forfeit.




Print Friendly Version
You've asked about helping ...
here's your chance. Click HERE