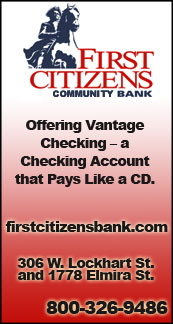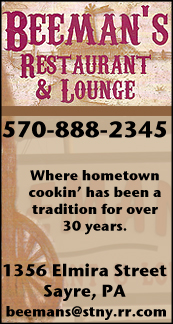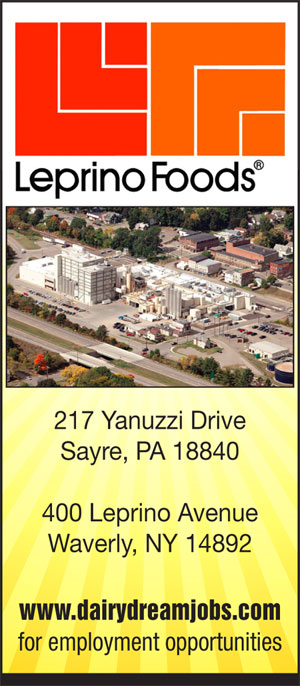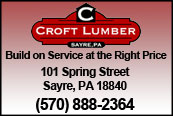 IAC WRESTLING: TIOGA RIDES FALLS, FORFEITS TO 74-12 WIN OVER WAVERLY (24 PHOTOS) (2018-01-10)


Valley Sports Report
WAVERLY — Tioga parlayed five falls, and six forfeits into a 74-12 win over Waverly here Wednesday night in IAC wrestling action.

The Wolverines' fate was decided quickly.

Tioga junior Zach Warner forged a 15-0 technical fall over Trevor Meyers in 4:54 at 160 pounds to give the Tigers a 5-0 lead, then forfeits at 170, 182, 195, 220, and 285 made it 35-0.

The only bout to go a full six minutes was at 99 pounds.

Waverly 8th-grader Garrett Skeens scored an early takedown for a 2-0 lead, but Tioga 8th-grader Mason Welch countered with a reversal in the closing seconds of the first period to make it 2-2.

Welch scored a takedown midway through the second period for a 4-2 lead, then added a reversal late in the third period to secure a 6-2 win.

After Tioga sophomore Jacob Welch received a forfeit at 106 pounds, his classmate David MacWhinnie built a 9-3 lead through two periods over Waverly sophomore Rylan Laforest. He scored a takedown early in the third period, and turned LaForest to his back for a fall at 4:40 to give the Tigers a 50-0 lead.

At 120 pounds, Tioga junior John Worthing scored three quick takedowns, then pinned Waverly freshman Gaven Anthony in 51 seconds to make it 56-0.

Brady Worthing kept it going at 126 pounds wth a fall over sophomore Lexy Streeter in 1:45 to extend the lead to 62-0.

Waverly sophomore Ethan Stotler built a 6-2 lead on freshman Brodrick Hill in their 132-pound bout, then turned him to his back for a fall in 1:04.

Cody Chandler made it two in a row for the Wolverines, taking Tioga junior Jerry Bleiler down to his back for a fall at 1:17.

The Tigers closed out the match with consecutive falls to provide the final margin.

Junior Austin Lamb scored a pair of takedowns, and three near-fall points to take a 7-1 lead in the first period. He upped his lead to 14-2 in the second period, before turning Waverly freshman Austin Kimble for a fall at 3:45.

Eighth-grader Emmett Wood scored a quick takedown, and a pair of two-point tilts for a 6-0, before putting Waverly sophomore Austin Snyder's shoulders to the mat at 47 seconds for the fall.

Tioga returns to action this weekend at the Bradshaw Tournament in Canandaigua this weekend, while Waverly will be in action at the Mike Watson Invitational at Watkins Glen.

——————

IN PHOTO 1: Tioga's Mason Welch and Waverly's Garrett Skeens. … PHOTOS BY TIM BIRNEY.

—————

Tioga 74, Waverly 12
160: Zach Warner (T) tech. fall Trevor Meyers (W), 15-0 @ 4:54;
170: Max Johnson (T) by forfeit;
182: Joe Lloyd (T) by forfeit;
195: Trey Floyd (T) by forfeit;
220: Matt Babcock (T) by forfeit;
285: Stephen Taylor (T) by forfeit;
99: Mason Welch (T) dec. Garrett Skeens (W), 6-2;
106: Jacob Welch (T) by forfeit;
113: David MacWhinnie (T) by fall over Rylan LaForest (W), 4:40;
120: John Worthing (T) by fall over Gaven Anthony (W), 0:51;
126: Brady Worthing (T) by fall over Lexy Streeter (W), 1:45;
132: Ethan Stotler (W) by fall over Brodrick Hill (T), 1:04;
138: Cody Chandler (W) by fall over Jerry Bleiler (T), 1:17;
145: Austin Lamb (T) by fall over Austin Kimble (W), 3:45;
152: Emmett Wood (T) by fall over Austin Snyder (W), 0:47.




Print Friendly Version
You've asked about helping ...
here's your chance. Click HERE