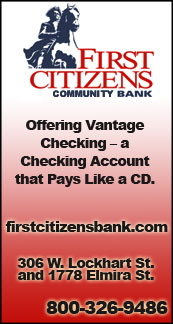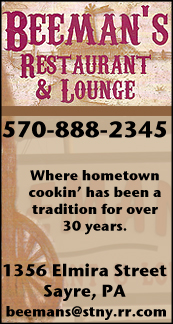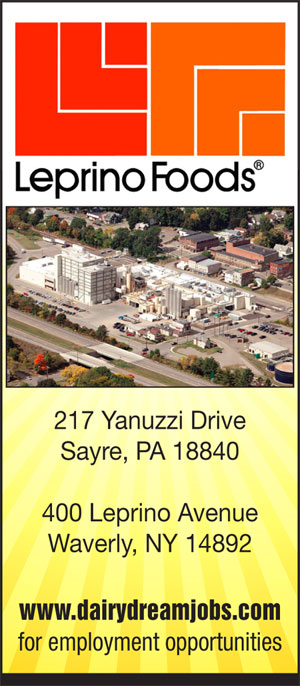 IAC GIRLS BOWLING: TIOGA TOPS WATKINS GLEN, 3-1 — MISSES OUT ON DIVISION TITLE BY 1 GAME (2018-01-30)


Valley Sports Report
WAVERLY — Junior Taylor Robertson led Tioga to a 3-1 win over Watkins Glen here Tuesday afternoon in the regular-season finale in IAC girls bowling action at the Valley Bowling Center.

The Lady Tigers finish the season at 42-22 — just one game behind division winner Candor (43-21), which lost 3-1 to Notre Dame.

Tioga won the first game 823-659, thanks in large part to a 232 by senior Emily Birney, and a 188 by junior Mackenzie Robinson.

Watkins Glen bounced back with an 824-743 win in the second game, but the Lady Tigers closed out the match with a 759-738 win in the third game for a total-pinfall victory of 2,325 to 2,221.

Robertson shot a 522 series to lead Tioga, while Birney rolled a a 490, and Robinson had a 489.

Sophomore Bailey Elston shot a 426 for the Lady Tigers, while sophomore Mackenzie Macumber added a 398, and junior SueAnn Grantham tacked on a 334.

Nancy Jackson led Watkins Glen with a 478 series, and Kendra Cornish added a 475.

Tioga returns to action Saturday in the IAC Championships at Valley Bowling Center at 1 p.m.

——————

IN PHOTO: Tioga's Taylor Robertson.




Print Friendly Version
You've asked about helping ...
here's your chance. Click HERE