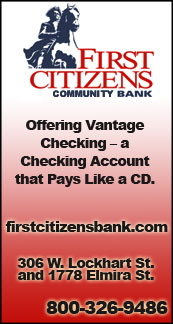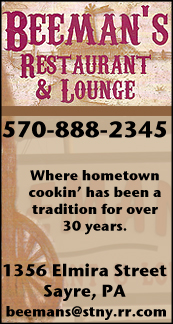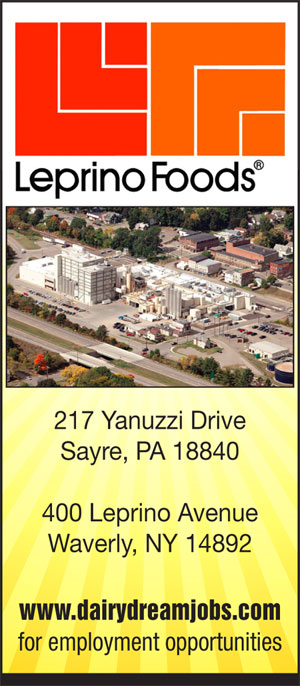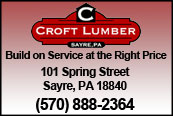 SECTION IV GIRLS BOWLING: BOWMAN QUALIFIES FOR STATES — WAVERLY FINISHES SECOND AT STATE QUALIFIER (2018-02-18)


Valley Sports Report
WAVERLY — After narrowly missing a trip to States last year, Waverly senior Cassy Bowman punched her ticket to Syracuse Saturday afternoon here at the Section IV State Qualifier at the Valley Bowling Center.

Bowman, who missed out on a trip to States by 14 pins as a junior, left little doubt this year with a fourth-place finish that paced the Lady Wolverines to a second-place finish in the team standings.

Bowman will bowl on the Section IV all-star team, which is comprised of the top six bowlers not on the Division 1, or Division 2 team champions.

Bowman rolled a nine-game set of 1,559, including a 549 at last week's Class B Championship at Midway Lanes in Vestal. She rolled a 550 series in the morning session, and a 460 in the afternoon.

Linsey Anders of Windsor won the individual gold with a 1,644, including a 550 in the morning set, and a 539 in the afternoon, while Horseheads' Anney Marshall rolled a 1,606, and U-E's Christian Shara had a 1,581.

Tioga junior Taylor Robertson finished 22nd with a nine-game set of 1,409, including a 516 in the morning, and a 496 in the afternoon.

Susquehanna Valley will represent Division 2 at States after rolling a nine-game set of 7,114. Waverly was second with a 6,903, and Oxford placed third with 6,853. Tioga finished seventh with a 6,179.

Horseheads claimed the Division 1 team title with a nine-game set of 7,278, edging U-E by 26 pins.

Sophomore Mackenzie Plouse rolled a nine-game set of 1,450 for the Lady Wolverines, while 7th-grader Victoria Houseknecht rolled a 1,430, senior Chenelle Huddleston had a 1,336, and junior Sarah Uhl rolled an 1,182.

Senior Emily Birney rolled a nine-game set of 1,228 for the Lady Tigers, while sophomore Mackenzie Macumber had a 1,150. Junior Mackenzie Robinson rolled an eight-game set of 1,093, and sophomore Bailey Elston had an eight-game set of 1,089.

The New York State Championships will be held March 10-11 at OnCenter in Syracuse.

——————

IN PHOTO: Waverly's Cassy Bowman.




Print Friendly Version
You've asked about helping ...
here's your chance. Click HERE