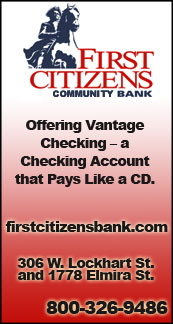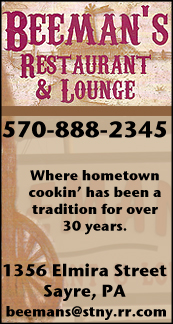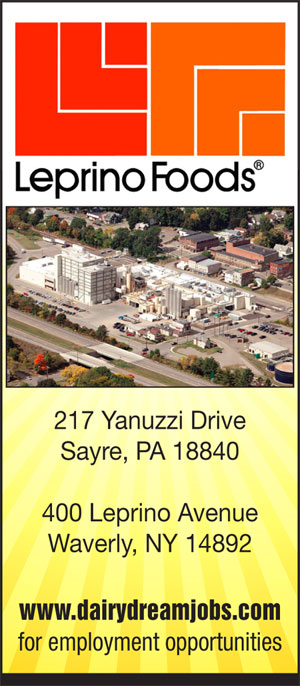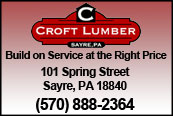 THE FINAL WORD: THOUGHTS ON POSTSEASON WRESTLING, HOOPS ... AND MORE (2018-02-27)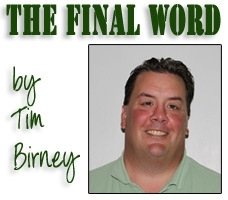 One of my favorite weekends of the year has come and gone, and it was a pretty good weekend for the Tioga contingent at the New York State Division 2 wrestling championships.

The quintet of Tigers grapplers finished fourth in the team standings. It's safe to say with a healthy John Worthing, they would have finished third, and possibly pushed Norwich for second place.

Sophomore Brady Worthing, 43-9 on the season, led the way with an outstanding weekend. He lived up to his seed and finished second, losing a 3-2 decision to unbeaten returning state champ junior Trent Svingala of Maple Hill, who has already committed to Cornell.

Worthing is deceptively strong, very quick, and technically sound. Obviously, he is a potential future state champion.

Junior Austin Lamb, who finished the season at 46-6, was the sixth seed, and finished fifth. His only losses were a 6-4 decision against eventual runner-up Riley Gerber of Camden, and a 5-4 decision against top-seeded and third-place finisher Ian McKenna of New Hartford.

Two of Lamb's losses this season came at the hands of Mount Sinai's Mike Zariff, who beat Gerber in the finals. Lamb was able to avenge a 1-0 loss to BGAH's Ben Bivar in the Section IV finals with a second-pin period in the fifth-place match.

On a side note, Warren McDougald of Niagara-Wheatfield finished third at 145 in Division I. Lamb beat McDougald, 4-2 in overtime, in the 145-pound title match at the season-opening Marino Invitational.

Junior heavyweight Stephen Taylor finished sixth, and is easily the most improved wrestler in the Tioga program over the last two years.

He finished this season at 37-14. As a freshman, Taylor was 11-20 with 18 of his losses by fall, including 12 of them in the first period.

Taylor has gotten into much better shape, and is a testament to what hard work can do for you, as a wrestler and a person.

Senior Trey Floyd (35-8) capped a solid career one win shy of a trip to the podium, with a gutty performance through back spasms.

Senior Max Johnson (28-5) capped off a 103-win career at Tioga with a win over the fourth seed in the opening round, but lost a 1-0 decision to the fifth seed in the quarterfinals.

In the "what could have been category," John Worthing, who was the second seed at 113 before pulling out of the tournament, beat second-place State finisher Chandler Merwin in the finals of the Section IV Championships, despite battling mono and an enflamed spleen.

Last year, John Worthing beat this year's 113-pound state champ Marek Bush of Central Valley Academy twice at the state tourney by scores of 12-1 in the quarterfinals, and 6-2 in the third-place match.

I believe John Worthing will be a young man on a mission in 2018-19.

The 2017-18 school year has been a pretty good one for Lamb, Taylor, Johnson, and Floyd, who were also starters on the Tioga football team that advanced to the state semifinals.

Looking ahead to next year, I think it's more of the same for the Tioga wrestling program. The Worthings, Lamb, and Taylor will be heavy favorites to return to States, while sophomores David MacWhinnie (31-9 in 2017-18) and Jacob Welch (28-4) are set up well to make their first trip. Don't be surprised if 8th-graders Emmett Wood (36-12), and Mason Welch (34-14) make serious runs as well.

No joke, Tioga could take eight wrestlers to States next year.

——————

The SVEC senior duo of Bryant Sexton and Grady Alpert were shut out as far as medals are concerned, but both capped brilliant careers with solid performances in Albany.

Sexton went 2-2 and finished one win shy of the podium. He ends his career with a school-record 161 wins, knocking his older brother Joe Judge out of the top spot.

Bryant should savor the record now, because little brother Parker Sexton has 76 wins after a 33-11 campaign as a freshman, and could push 200 wins before he's done.

Alpert was 1-2 on the weekend, and lost in the quarterfinals to the eventual fifth-place finisher.

Bryant Sexton and Alpert combined for more than 300 wins in five years on varsity, and will be sorely missed, but the Eagles have a number of young wrestlers who could end up in Albany over the next few years.

Former coach Eric Knolles has left the program in exponentially better shape than it was in when took over five years ago. Not only in terms of talent on the roster, but talent on the coaching staff.

Despite the loss of Knolles, Bryant Sexton, and Alpert, this program will be just fine.

——————

Athens senior A.J. Burkhart won District 4 gold at 126 pounds over the weekend, and is the top seed for this weekend's Northeast Regionals.

Burkhart is the best bet of the four Wildcats at Regionals to qualify for States, but his three teammates all have a very good chance as well.

Seniors Chris Horton and Nate Bradley are fifth seeds, and junior David Galasso is a sixth seed. All three wrestler will face District 2 runners-up, which is traditionally a good thing for District 4 wrestlers.

The top four finishers in each weight class advance to Hershey. I say all four will be making the trip to States.

——————

With all four Pa. teams out of action, the postseason basketball spotlight is shining solely North of the Border.

The Tioga boys take on top-seed Walton tonight at SUNY Cortland. For me, the biggest factor in the game will be Tioga's ability to shoot from the perimeter on a college court, where the shooting background (depth perception) is much different than on a high school court.

I'll be honest, I haven't seen Walton, and know absolutely nothing about them. The fact they lost by just five points early this season to Seton Catholic tells me when they're playing well, they're pretty good. Some of their other outings show me they may not be the most consistent team.

The Tigers have everything it takes to win a Section IV title, plus the top seeds on the other side of the bracket have already been knocked out. Tonight's game is a big one.

——————

The Waverly girls and boys will play in a Class B doubleheader Wednesday at Owego, and both will have their hands full playing against STAC opponents that have played a much tougher schedule this year.

The Lady Wolverines are 21-0 on the season (19-0 at time of seeding) and are the third seed, behind second-seed Owego, which is 11-9 (10-9 at seed time).

It may seem Waverly is getting the short end of the seeding stick, and they may actually be, but the current system rewards teams for playing bigger schools. Owego plays in a league chock full of Class A and AA schools, while Waverly plays in the IAC, which is primarily a C and D league.

The fourth-seeded Waverly and top-seeded Owego boys both had 15-4 records, so it's not surprising the Indians are the higher seed.

I think both Wolverine teams will have to play at the top of their games to advance to the Arena.

——————

As far as the teams that have been eliminated, the only mild surprise in the group was the top-seed Sayre Lady Redskins' loss to fifth-seed South WIlliamsport in the Class AA semifinals.

I think Sayre and Athens were both hurt by the fact that NTL girls basketball was down this year. Both their opponents saw better competition on a nightly basis.

The same thing can be said on a slightly lesser scale for the NTL boys.

——————

It's not all about wrestling and basketball this time of year.

A tip of the cap to Waverly bowlers Cassy Bowman, and Nick Briggs — both seniors, as well as Waverly sophomore swimmer Mike Atanasoff, who have all advanced to their respective state championships.

Likewise, a tip of the cap to Waverly sophomores Melina Ortiz, Isaac Chandler, and Paige Ackley, who will all compete at the New York State Indoor Track & Field Championships.

——————

The Final Word returns later this week.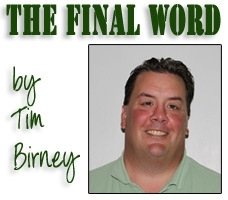 Print Friendly Version
You've asked about helping ...
here's your chance. Click HERE