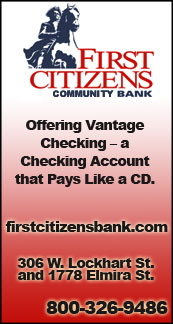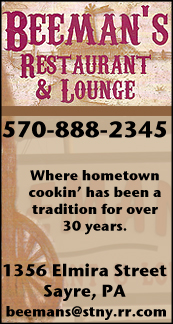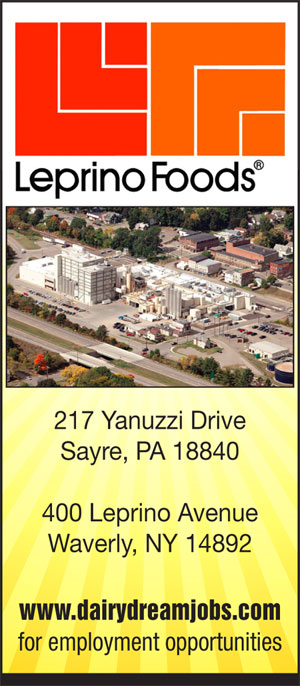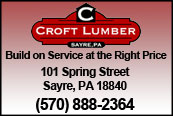 DISTRICT 4 SWIMMING: SAYRE'S CALEB McCLELLAND WINS ANOTHER GOLD; QUALIFIES FOR STATES IN SECOND EVENT (23 PHOTOS) (2018-03-01)


By TIM BIRNEY
Valley Sports Report
WILLIAMSPORT — Sayre senior Caleb McClelland won another District 4 gold medal, qualifying for States in a second event here Thursday evening at the District 4 Swimming & Diving Championships at the "Mansion on the Hill."

Caleb McClelland won the 500-yard freestyle in a time of 4:50.39, one day after winning the 200-yard freestyle in a Williamsport High School pool record time of 1:44.31.

Caleb McClelland, who entered the event as the second seed, was even more excited about winning the 500.

"This is my event … it's my senior year, and (top seed Connor Empie of Central Columbia) has another year left to get to States," he said.

"It's a very long, and a very, very hard event," added Caleb McClelland. "About two-thirds of the way through it, I was numb. I couldn't feel anything."

Caleb McClelland was also pleased to represent Sayre and the NTL with two gold medals.

"It's an honor to be here," he said. "There's not as much competition in our league, so it's great to come down here and swim against these guys. It's exciting to come away with a couple of wins."

Caleb McClelland will be joined at States by Athens senior Abby Thoman, who won District 4 diving gold last week, and his younger brother Josh McClelland, who won the 50-yard freestyle Wednesday.

"I was actually more nervous about my brother's events than my own, there was nothing I could about his but watch," he said.

"It's super exciting to be going to States with him," said Caleb McClelland, who noted Josh made the trip to States with him last year.

"You're allowed one person at States as emotional support, so I had him come with me last year. He knows what it looks like, but he's never swam there.

"States is very intimidating, so having been there will definitely help both of us," he added.

Josh McClelland is excited about the prospects of competing with his brother at the PIAA Championships.

"I've wanted to win a district title, since I saw (Caleb) win one last year," he said. "I figured since Caleb was better at distance, I could be better at sprinting. It worked out well, and it's really cool.

"It will be a big help to both of us because we'll have someone to train with, we can push each other," said Josh McClelland. "It should be a little easier because he's been there, so he knows where to go, and how things work.

"And, I think it will be a lot more fun, since we'll be able to go with each other," added Josh McClelland.

Josh McClelland finished fourth in the in the 100-yard freestyle in a time of 50.53 seconds, and has a chance at winning a wild card.

"There's a chance. I'll find out Sunday. It would be pretty cool to qualify in a second event," he said.

The top 16 non-District winning times in each event will be awarded wild cards on Sunday.

Rookie Sayre swim coach Patrick Ball was thrilled with the McClellands' performances.

"It was a great two days here for Caleb and Josh, I'm very excited for them.

"We kind of expected Caleb to get to States, even though he was a little iffy with the 500 in the middle of the season," said Ball. "He wasn't hitting the times we were expecting, but to come here and drop more than 6 seconds, and almost getting back to his school record time, was pretty awesome.

"Josh had a good taper, and it's hard to get good taper for the 50," added Ball. "He hit his seed time, which is awesome."

Central Columbia won the District 4 team title with 353 points, while Lewisburg was second with 291, and Danville was third with 276. Sayre finished seventh in the 14-team field with 148 points, and Athens was 11th with 121.

In other boys action Thursday:

The Athens foursome of seniors Andrew Juhola, Rohnin Bishop, Shawn Shaw, and junior Trent Nevill finished third in the 400-yard freestyle relay in a time of 3:42.05.

Shaw finished seventh in the 500 free in a time of 5:23.25.

Sayre junior Joey Stermer finished 12th in the 100-yard breaststroke in a time of 1:13.95, and Athens senior Arvid Johnson was 14th in 1:16.09.

Juhola was 15th in the 100-yard freestyle in a time of 57.43 seconds.

GIRLS
The only Valley girls to reach the podium Thursday were the members of the Athens 400-yard freestyle relay team.

The Athens foursome of seniors Kendra Gorsline and Selkie Bishop, sophomore Lauren Nevill, and freshman Amy Jarvis finished fifth in the 400-yard freestyle relay in a time of 4:01.55, while the Sayre quartet of juniors Emily Lattimer, and Jennifer Shaffer, and sophomores Kayla Hughey, and Claire Shaffer finished 11th in 4:24.19.

Sayre sophomore Jillian Shay finished seventh in the 500-yard freestyle in a time of 5:47.3, and Jarvis was eighth in 5:49.65.

Sayre junior Kayla Kittle finished eighth in the 100-yard freestyle in a time of 57.22 seconds, and Gorsline finished 15th in the 100-yard backstroke in a tie of 1:10.7.

Bloomsburg won the team title with 318 points, edging out runner-up Lewisburg, which tallied 310 points, in the final event. Athens was seventh in the 18-team field with 131.5 points, and Sayre was eighth with 121 points.

The 2018 PIAA Swimming & Diving Championships will be held March 14-17 at the Kinney Natatorium on the campus of Bucknell University.

——————

IN PHOTO 1: Sayre's Caleb McClelland. ... PHOTOS BY TIM BIRNEY.





Print Friendly Version
You've asked about helping ...
here's your chance. Click HERE