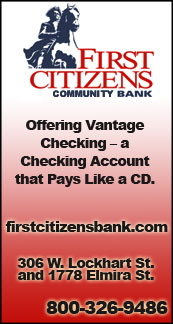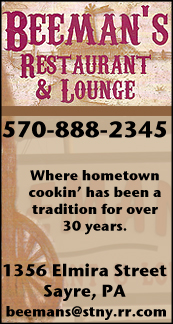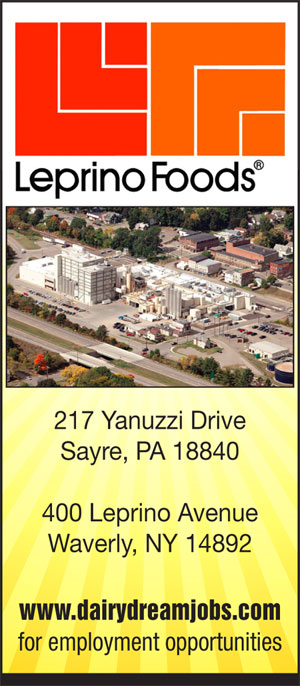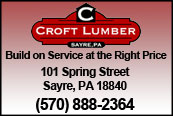 PIAA NORTHEAST REGIONAL WRESTLING: ATHENS ADVANCES FOUR TO SEMIFINALS — ONE WIN AWAY FROM STATES (24 PHOTOS) (2018-03-02)


By TIM BIRNEY
Valley Sports Report
W'PORT — All four of Athens' wrestlers here at the PIAA Northeast Regionals advanced to the semifinals with wins Friday night, and are now just one win away from a trip to States.

Seniors A.J. Burkhart and Nate Bradley are both looking for return trips to Hershey, while senior Chris Horton, and junior David Galasso are seeking their first trip to the PIAA Class AA Championships.

Always a tough critic, Athens coach Shawn Bradley said his guys need to get off to better starts.

"A good night? Yes and no," said Bradley. "None of our guys got off to real fast starts. We'll have to get in a little better warm-up tomorrow.

"That said, they each did what they had to do, and won a match," added Bradley.

At 126 pounds, Burkhart, the top seed, bested Southern Columbia freshman Ian Yoder, 5-1.

"A.J. is the first seed, and (Yoder) is a freshman, and he's just trying to keep the match close," said Bradley. "I thought he did a great job, A.J. (Burkhart) just gutted it out."

Burkhart led 2-1 in the third period, thanks to a first-period takedown, when Yoder cut him loose.

Burkhart shot immediately and secured a double-leg to take a 5-1 lead with 55 seconds remaining. Yoder escaped quickly, and the duo spent the final 40 seconds on their feet.

"Even after the takedown, Yoder kept coming at him, so A.J. just had to stay in position, and keep wrestling," noted Bradley.

Burkhart will face fifth-seeded Avery Bassett of Midd-West in the semifinals. Burkhart edged Bassett 3-1 in the District 4 semifinals last weekend.

At 132 pounds, Horton, the fifth seed, scored an 18-4 major decision over Lake Lehman's Garrett Kolb.

Horton started out on a rather inauspicious note as Kolb scored a quick takedown, and cinched in a standing cradle, but the Athens senior was able to make his way out-of-bounds.

The rest of the bout was all Horton. Once the action resume in the middle of the mat, Horton scored an immediate switch, Kolb escaped, and Horton scored a go-behind takedown in a mater of 10 seconds for a 5-4 lead.

Kolb chose bottom to start the second period, and Horton took full advantage, scoring two-point and three-point tilts in the first 50 seconds to take a 9-3 lead.

After Kolb escaped, Horton scored another takedown and a two-point tilt in an 18-second span to take a 13-4 lead into the final two minutes.

Horton added a takedown, and three near-fall points in the third period to secure the victory.

Bradley noted it was a big win for Horton, who has lost in the opening round of Regionals in each of the last two years.

"Chris has had a bugaboo in that round for the last two years," he said. "After the takedown, I got on him a little bit. He wrestled really well."

Horton will face top-seeded Cole Rhone of Benton in the semifinals. Rhone topped Horton 11-3 in the District 4 semifinals last weekend.

At 160 pounds, after a scoreless first period, Bradley, the fifth seed, racked up a 16-1 technical fall at 5:12 over fourth-seeded Alec Buttner of Scranton Prep.

Bradley and Buttner spent the first two minutes on their feet, but Bradley scored a quick reversal, and locked in a cradle. Butter signaled an injury as Bradley pulled him over to his back, and Bradley was awarded back points for a 5-0 lead.

After action resumed, Bradley put Buttner on his back two more times to build an 11-0 lead heading into the third period.

Buttner escaped early in the third period, but Bradley scored another takedown, and locked in another cradle to finish off the technical fall.

"Nate (Bradley) didn't take any chances in that first period, and just wore (Buttner) down," said Shawn Bradley. "Nate got him tired, and he couldn't do anything after that.

"Nate was able to score points however he wanted to," added Bradley.

Bradley will face unbeaten defending state champion Creighton Edsell of Wyalusing in the semifinals. Edsell edged Bradley, 3-0, in the North Section finals two weeks ago.

At 170 pounds, Galasso, the sixth-seed, forged an 11-5 win over third-seeded Cole Aukema of Montrose.

Aukema scored the first takedown late in the first period, and led 4-2 late in the second period, when Galasso tripped Aukema directly to his back for a takedown, two near-fall points and a 6-4 lead heading into the third period.

Aukema chose neutral to start the third period, but Galasso was able to counter a single-leg, and maneuver for a takedown and an 8-4 lead.

After Aukema escaped again, Galasso scored another takedown for a 10-4 lead. Aukema was penalized for stalling in the final moments of the bout to provide the final margin.

"David (Galasso) wore his guy out, too," said Bradley. "Our guys are going to wear people down.

"These kids work hard, we pride ourselves on our conditioning," added Bradley. "These guys just need to push the pace, wear their opponents out, and score in the third when they have to."

Galasso will face seventh-seeded Anthony Scicchitano of Southern Columbia, who pinned second-seed Ed Mapes of Wyalusing in 4:24 in the quarterfinals. Galasso pinned Scicchitano in 4:17 in the District 4 quarterfinals last weekend, then beat him 3-1 in the third-place match.

Bradley's thoughts on Saturday?

"Win a match, and move on," he said. "That's the key, get to the next level.

"We have some big matches," added Bradley.

NOTE: Southern Columbia, with eight wrestlers on hand, leads the team standings with 54 points, while Muncy (five) is second with 30, Montoursville (four) is third with 25.5, and Athens (four) is fourth with 22.5 points.

——————

IN PHOTOS 1-6: Athens' Nate Bradley. IN PHOTOS 7-12: Athens' A.J. Burkhart. IN PHOTOS 13-18: Athens' Chris Horton. IN PHOTOS 19-22: Athens' David Galasso. IN PHOTO 23: Athens coach Shawn Bradley (left), and assistant coach Jay White. IN PHOTO 24: Athens' David Galasso. … PHOTOS BY TIM BIRNEY.




Print Friendly Version
You've asked about helping ...
here's your chance. Click HERE