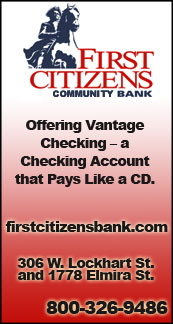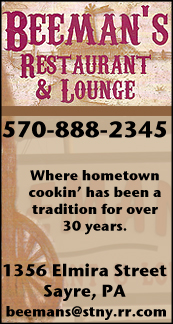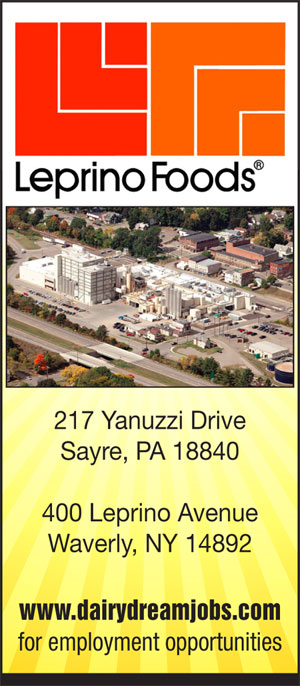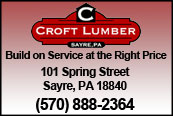 PIAA WRESTLING: ATHENS' BURKHART DROPS 2-1 DECISION IN OVERTIME; WILL WRESTLE FOR 5TH PLACE AT CLASS AA CHAMPIONSHIPS (16 PHOTOS) (0218-03-09)


By TIM BIRNEY
Valley Sports Report
HERSHEY — Everett's Garrett Cornell controlled the tempo, and rode Athens senior A.J. Burkhart for the final 30 seconds of overtime to secure a 2-1 victory in the fifth round of wrestlebacks here Friday night at the PIAA, Class AA Championships at the Giant Center.

Burkhart, now 37-7, will wrestle Bronson Garber (46-5) for fifth place Saturday afternoon.

After a scoreless first period, Burkhart was unable to turn Cornell, who worked his way free with 30 seconds remaining to take a 1-0 lead.

Burkhart cut it even closer, escaping with 8 seconds remaining in the third period to tie the bout at 1-1 and force overtime.

Neither wrestler could manage a takedown in the sudden-death one-minute overtime period, but Cornell escaped with seven seconds remaining in the first 30-second overtime period.

Burkhart got to his feet on two occasions in the final 30-second overtime period, and nearly scored a reversal, but could not work his way free.

"(Cornell) has wrestled us before," said Athens assistant coach Jay White. "Chris (Horton) beat him earlier this year, and A.J. beat him last year.

(Cornell) knew he had to slow it down, and couldn't let us to get to our stuff on our feet," noted White. "He's good on top and bottom, stayed low, and didn't let us get anything off on our feet.

"When we did get in on a shot, we have to finish it because you don't get in on his legs very often.

"A.J. needed to open up a little more, but (Cornell) played defense on him real well, and controlled his wrists," added White. "A.J. couldn't get his hands free, and couldn't get his shots off."

The match was stopped late in the third period when Burkhart, who tweaked a previous back injury in his semi-final loss to Gavin Teasdale of Jefferson-Morgan, asked for injury time.

"A.J. has been working through a back injury for a little while now. We've been trying to stretch it out, and doing everything we can to keep it loose," said White.

"It's been nagging him, but at this time of the year you have to go with what you've got," added White. "Injuries are a part of this game."

Placement round action begins at 2 p.m. Saturday afternoon.

——————

IN PHOTOS: Athens' A.J. Burkhart. … PHOTOS BY TIM BIRNEY.




Print Friendly Version
You've asked about helping ...
here's your chance. Click HERE