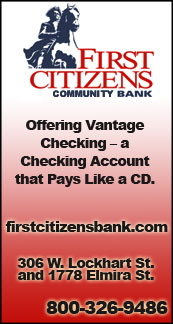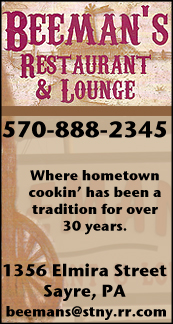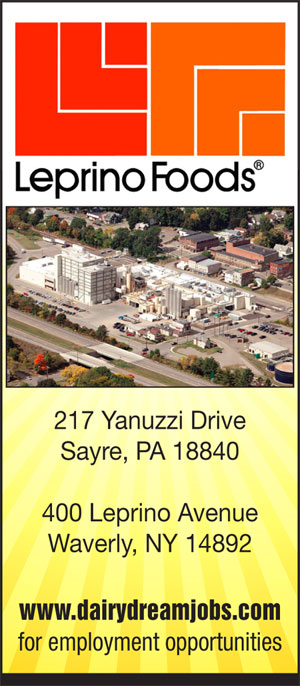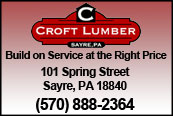 PIAA WRESTLING: BURKHART SCORES LATE TAKEDOWN TO SECURE FIFTH-PLACE MEDAL AT CLASS AA CHAMPIONSHIPS (11 PHOTOS) (2018-03-10)


By TIM BIRNEY
Valley Sports Report
HERSHEY — Athens senior A.J. Burkhart picked his spot, and came up with a takedown late in the third period to secure a 3-2 win over three-time state place-finisher Bronson Garber of Upper Dauphin to finish fifth at 126 pounds at the PIAA, Class AA Championships here Saturday afternoon at the Giant Center.

After a scoreless first period, Garber, who has now finished fourth, fifth, and sixth at States, scored a takedown early in the second period, and the duo remained on their feet the remaining 1:50.

Burkhart answered with an escape 13 seconds into the third period, and the bout appeared headed to overtime, until Burkhart got in on a double-leg with 13 seconds remaining to take a 3-1 lead. Burkhart was penalized for stalling with 4 seconds remaining to provide the final margin.

"We knew (Garber) had some strength on us," said Athens assistant coach Jay White. "We knew (Garber) is a good wrestler, and he's really good on top. That's why when A.J. wanted to go down in the second period, we told him 'no.'"

"We figured A.J. was better than him on his feet, so there was a little bit of strategy going on there," noted White. "We told A.J. 'one good shot, set up one good shot, and finish this thing.' And, he did.

"He's a senior. He's been here before, and he knows what he's doing," added White. "He had a great career."

Burkhart, who has committed to wrestle at Division I Lehigh University, said he was feeling the effects of a back injury he aggravated in his loss to now four-time state champion Gavin Teasdale of Jefferson-Morgan, who will continue his career at Penn State.

"I've had a back problem since Sectionals, and I hurt it again in the semis, and the consolation semis," said Burkhart. "I couldn't really get to my high-pace offense I normally have.

"It hurt me in the consolation semis, but I made it work in the fifth-place match," he added.

Burkhart had state title aspirations this season, but was content with the fifth-place finish.

"I think I wrestled well this weekend.

"I drew (Gavin) Teasdale in the semis, that's no excuse, but I got beat by him, and dropped into consolation," noted Burkhart.

"I definitely should have beaten (Everett's Garrett Cornell) in the consolation semis, I had beaten him before, but he knew what I was going to do, and he slowed the match down," he said. "He kept the match at his pace, and I couldn't really get to any of my stuff.

"But it feels good to end my career with a win, and a fifth-place finish," added Burkhart. "It was a tough tournament."

Burkhart wraps up his five-year varsity career — three at Waverly, and two at Athens — with a 186-28 record, including a 76-15 mark with the Wildcats. He won a state title as a freshman at Waverly, and finished sixth as a sophomore after a knee injury just days before the state tournament.

"I look back and I feel like I accomplished a lot of what I wanted to," said Burkhart. "Obviously, I would have liked to accomplish more, but I don't know that I'd change anything.

"I had a tough break my sophomore year, tearing my MCL right before States, and last year I just had a bad match, but I look back and I'm proud of that I've done," he added.

White says Burkhart, who practiced with Athens at night even when wrestling at Waverly, has always been a part of the Wildcat wrestling family.

"We think he's been with us all the time," said White. "He always practiced with us, he's always been one of ours.

"He's going to be a big loss in the room," added White. "You don't lose quality kids like that, practice partners for other people, and not have your team suffer. He's one of those kids you're going to miss."

Burkhart also notes he'd like another crack at Teasdale if the opportunity presents itself in the future.

"If we're at the same weight, (Teasdale) is definitely someone I want to wrestle again.

"I'm going to redshirt my first year at Lehigh," said Burkhart. "We'll see what weight I end up at, probably 133. I'd like to get some experience at Lehigh, and wrestle him again and see what happens."

——————

IN PHOTOS: Athens senior A.J. Burkhart. … PHOTOS BY TIM BIRNEY.




Print Friendly Version
You've asked about helping ...
here's your chance. Click HERE