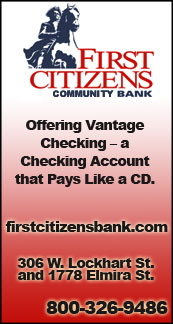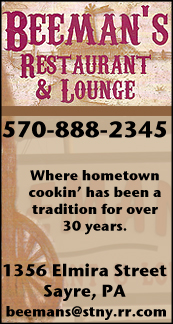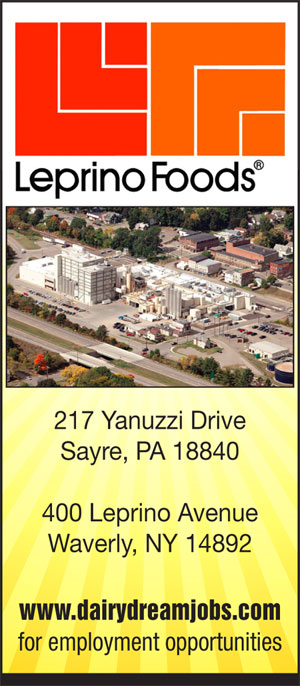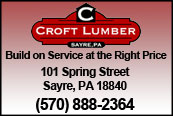 FROM THE PRESS BOX: CRYSTAL BALL FORECASTS POSTSEASON FOR ALL FIVE BOYS TEAMS IN 2018-19 (2018-03-20)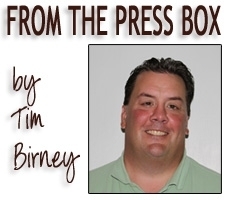 The 2017-18 season on the boys hardwoods was an interesting one to say the least.

Tioga reached its first first Section IV championship game in 30 years, while Waverly overcame consecutive years of heavy graduation losses to post a 17-5 season, and Athens was an entertaining team to watch en route to a 15-win season.

While Sayre made the postseason despite a 6-16 regular season, S-VE was the lone Valley team to sit out the postseason following a disappointing 5-12 campaign.

With the 2018-19 season still eight-plus month away from tipping off, the crystal ball is still a bit cloudy, but shows all five teams could qualify for the postseason.

Athens Wildcats: The Wildcats graduate four seniors, including a pair of 1,000-point scorers in Gavin Stein and Ethan Lane, but the cupboard is not bare entering the 2018-19 season.

The biggest question facing second-year coach Bob Woodward will be, who steps up to provide consistent scoring for the Wildcats? Junior Aric Westbrook, and sophomore Aaron Lane are the early leading candidates, but sophomores Damian Hudson, Keegan Rude and Brady Smith, as well as freshman Benny Gambrell are possibilities as well.

Prediction: The Wildcats will be long and athletic. It will be interesting to see if Athens' style of play evolves with another year in Woodward's system. The NTL as a whole loses a lot to graduation, so the Wildcats should be just fine. … 2018-19 regular season: 16-6.

Sayre Redskins: The season started with high expectations for a veteran Redskins squad, but quickly fizzled with an early-season losing streak, and culminating with a 6-17 mark.

Sayre graduates four experienced seniors, but returns a slew of athletic under classmen, led by junior Gage Carnrike, and sophomore Corbin Brown, as well as junior James Esposito, and sophomores Ethan Miller, Isaiah Firestine, and Zach Watkins. Don't be surprised if freshman sharpshooter Zach Moore works his way into the rotation as well.

Prediction: The Redskins will be young and athletic in 2018-19. There will be some bumps in the road, but I'll be shocked if second-yer coach David Gabriel doesn't get more out of this group next year. I think you could see a dramatic turnaround. … 2018-19 regular season: 14-8.

S-VE Panthers: Much like Sayre, expectations were high for the Panthers entering the 2017-18 season, but early season injuries and a long losing streak put a quick damper on the season.

There were bright spots, namely the play of junior Nathan Mack, and his younger brother, sophomore Noah Mack, as well as the emergence of freshman James Sutherlin.

The Panthers graduate three seniors, but will get juniors Wilson Cooper and Brian Gillette back from injuries. Freshman sharpshooter Matthew Byrne could also work his way into varsity minutes if he can continue to knock down shots from behind the 3-point arc.

Prediction: One thing is for sure, the Panthers need to improve from the free-throw line, where poor shooting cost them at least three wins this season. A return to health, paired with the return of the Macks, junior Ben VanGalder, and the further development of a couple of youngsters could make the Panthers a much-improved team in 2018-19. … 2018-19 regular season: 15-5.

Tioga Tigers: The Tigers will graduate four key seniors from the program's best team in 30 years, but they have quite a bit of scoring punch returning.

Sophomore Sam Taylor should step in at point guard to replace Nick Klossner, and he'll have a pair of deadly 3-point shooters on the wings in juniors Lucas Klossner and Pierce Hendershot, and another in junior Tanner Hollenbeck, who should have an expanded role next season.

The question will be how does coach Brian Card, who will be entering his third season, replace the rebounding and defense of Connor Hutchinson, DeMario Chambers, and Scott Siberski? Freshman Jacob Armstrong is one candidate, but he'll need help.

Prediction: The Tigers are bound to take a step backward, but I don't think it will a big one. Card is a good coach, and the kids play hard for him. … 2018-19 regular season: 13-7.

Waverly Wolverines: The Wolverines graduate four seniors, including a pair of key starters in Jason Jequinto and Matt VanHouten, but also return what should be the best 1-2 punch in the league in junior Gavin Judson, and sophomore Scott Woodring.

Sophomore Dylan Ward could make the dynamic duo into a terrific trio, but the rest of the supporting cast is a question mark. Junior Bradey Roney should return from a knee injury and will help in the paint, but the rest of team will be comprised of players up the from the JV team,

Prediction: Lou Judson is a great coach, and he brings back three very good players. His task this summer will be to groom a supporting cast from a group of youngsters up from the JV ranks. This season's 16-4 regular-season record may be tough to duplicate, but as is the nature of the beast, several other IAC schools will be hit hard by graduation, too. I don't think the Wolverines fall off much. … 2018-19 regular season: 15-5.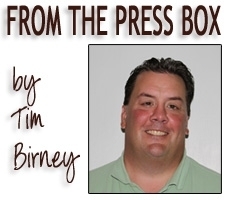 Print Friendly Version
You've asked about helping ...
here's your chance. Click HERE