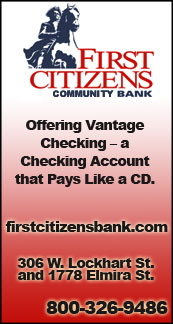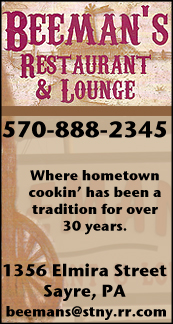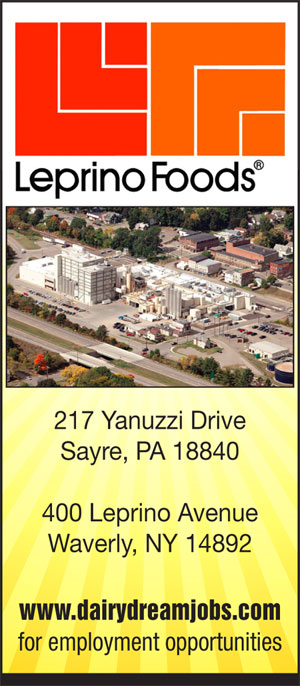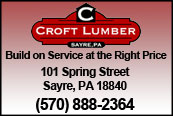 FROM THE PRESS BOX: CRYSTAL BALL FORECASTS ANOTHER STELLAR SEASON FOR VALLEY WRESTLERS IN 2018-19 (2018-03-21)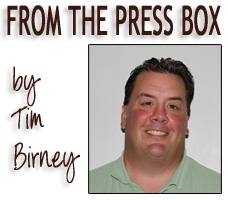 What a year for Valley wrestling. A total of 12 grapplers ó six Tioga, four Athens, and two SVEC ó qualified for their respective state championships, with five earning state medals. Itís the most to qualify for States since 2009 when Waverly (four), Athens (three), and Tioga (two) sent nine to States.

Of the 12, five will return in 2018-19, including a trio of state medalists in Brady Worthing, Austin Lamb, and Stephen Taylor, as well as two-time state place-winner John Worthing, who missed this yearís postseason due to illness.

On top of that, Tioga won a Section IV title, and reached the semifinals of the inaugural New York State Division 2 Duals Championships.

The crystal is still a bit murky, but it looks like 2018-19 will be another pretty good year on the mats, especially for Tioga. Oddly enough, I see 12 Valley wrestlers advancing to States again.

Athens Wildcats: Athens graduates three state qualifiers, but returns senior-to-be David Galasso, who made his first trip to Hershey this season. Galasso is the last vestige of a ďgenerationĒ of Wildcat grapplers that produced six 100-match winners.

Area programs looking to get a little payback on the Wildcats for the last five years had better do it next year because the next ďgenerationĒ of Athens wrestlers is about to flood the program from the junior high level, led by Gavin Bradley and Karter Rude.

As for next year, Galasso, and sophomore-to-be Bailey Poarch will lead a young Wildcat team that will include a few impact freshmen, led by Rude and Bradley.

Prediction: I donít know if the Wildcats will be deep enough to have much success in duals competition, but a lot of talented District 4 seniors have moved on. Galasso should make a return trip to Hershey, and Poarch, along with a freshman or two, could make a run as well.

Sayre Redskins: Once again the Redskins entered the season with hopes of improvement, but injuries and academic shortcomings put a serious damper on what they were able to accomplish.

Pardon me if I sound like an apologist, but I think next year is the year the Redskins start to turn the corner. They will return six or seven wrestlers who seem to enjoy the sport, and will have several youngsters up from the junior high ranks who really love the sport.

Coaches Mark Twigg and Erik Franklin are Redskins through-and-through, and want the program to succeed. With time, if given the opportunity, I think they will get the program back on track, with the assistance of a great deal of assistance from coaches in the youth ranks.

Prediction: If youíre looking for one name to hang your hat on, 8th-grader Jake Bennett is a Redskin to get excited about. Aside from that, 10 wrestlers still competing once the North Section Tournament rolls around would be something to be excited about.

SVEC Eagles: Despite the loss of a pair of state qualifiers to graduation, and their head coach to greener pastures, SVEC has a great deal to look forward to in 2018-19.

Seniors Bryant Sexton and Grady Alpert combined for more than 300 career wins, and coach Eric Knolles, who was responsible for the resurrection of the program, has moved on, but the Eagles have a number of wrestlers returning that could make next season just as memorable as 2017-18.

Junior Mark Mullen has been knocking on the door of a state tournament bid for the last two years, and Parker Sexton had a tremendous freshman season. Both are likely to take the next step to Albany next year.

Freshman Hunter Cleveland, junior Kyle Jelliff, and sophomore Alex Morse are all coming off good seasons, and capable of taking the next step into the Section IV elite.

Prediction: If healthy, the Eagles will be a pretty good duals team, and might even qualify for the Section IV Duals Championship again next year. As for States, Muller and Parker Sexton are SVECís best bet to send a wrestler to Albany for a third straight year.

Tioga Tigers: The Tigers had what has to be considered the best season in program history, winning a second straight Section IV title, advancing to the semifinals of the inaugural New York State Duals Championship, and sending a school-record six grapplers to the New York State Championships.

Tioga graduates two of its six state qualifiers, but returns four who are nearly no-brainers to return to Albany. Whatís more impressive is that sophomores Jake Welch and David MacWhinnie, and 8th-graders Emmett Wood, and Mason Welch were close to making this yearís contingent bigger, and are big-time contenders for a trip to Albany in 2018-19.

Tioga also has a good chance of returning to Syracuse for the second year of the New York State Duals Championship.

Prediction: Donít be surprised if Tioga sends eight wrestlers to the New York State Championships in 2018-19, and donít be surprised if the Tigers make another run at a state title in the duals championship.

Waverly Wolverines: If everyone returns next season, the Wolverines appear to have moved past rock bottom.

Sophomore Ethan Stotler and 8th-grader Garrett Skeens return with their sights set on a Section IV title, while several other wrestlers simply look to improve and take the next step toward a trip to Albany.

Prediction: The Wolverines wonít have the numbers to be competitive in dual meets, but could have four or five wrestlers who will be very tough to beat any time they step on the mat. Donít be surprised if coach Devan Witman snaps a two-year drought and sends a grappler to States.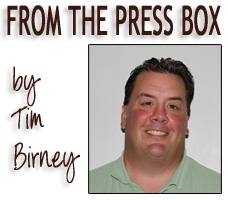 Print Friendly Version
You've asked about helping ...
here's your chance. Click HERE