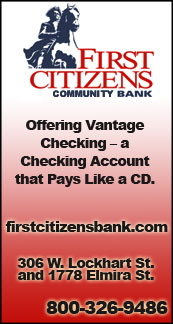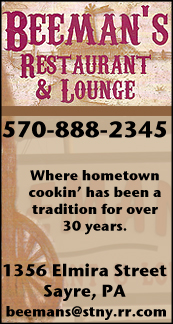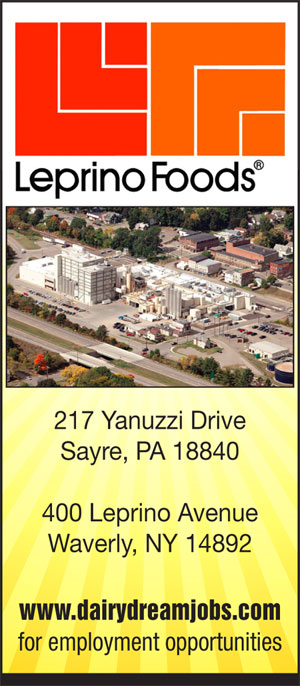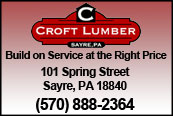 THE FINAL WORD: PUTTING A BOW ON THE 2017-18 WINTER SEASON — IT WAS ONE FOR THE AGES (2018-03-23)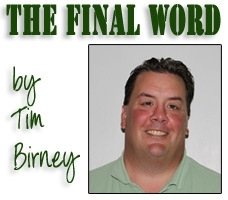 The 2017-18 winter sports season was one for the ages as a total of 22 Valley athletes qualified for their respective state championships in four different sports.

It will be remembered as being the final season for six wrestlers who topped the 100 career-win plateau, including A.J. Burkhart, who won 186 matches (against just 26 losses) between Waverly and Athens, and Bryant Sexton, who leaves S-VE as its all-time win leader with 161. (Athens' Nate Bradley, and Chris Horton, S-VE's Grady Alpert, and Tioga's Max Johnson are the others.)

It also marked the continued ascent of Tioga juniors John Worthing and Austin Lamb, who are both on their way to 200 career wins, and was a break-out season for Athens junior David Galasso, and Tioga sophomore Brady Worthing and junior Stephen Taylor, who each made their first trip to States.

This winter also laid the groundwork for Tioga sophomores Jacob Welch, and David MacWhinnie, and 8th-graders Emmett Wood and Mason Welch, as well as Athens freshman Bailey Poarch, and Waverly sophomore Ethan Stotler, and 8th-grader Garrett Skeens, who are perched on the precipice of a trip to States.

The 2017-18 winter season also marked the end for four 1,000-point scorers in Waverly's Elle Nittinger, who topped 1,500 points (1,552 to be exact) and graduates second on the Lady Wolverines' all-time scoring list, as well as Athens' Emily Lunger, Ethan Lane, and Gavin Stein.

Speaking of Stein, he put on a offensive display for the ages at the Valley Christmas Tournament, scoring 39 of his career-high 47 points after the halftime intermission. He ended the game with nine 3-pointers, but had seven of them and scored 26 points in the third quarter alone to lead Athens to an 85-73 win over Waverly.

This winter season also re-enforced how difficult it is to win a Section IV or District 4 title on the hardwoods.

The Waverly girls reeled off 21 consecutive wins to start the season, but lost a hard-fought game at Owego in the Class B semifinals. Owego went on to lose to eventual state champion Susquehanna Valley in the Section IV finals. It's the third time in four years the Class B state champ has come out of Section IV — Waverly lost to Susquehanna Valley 2015, and two years later to Seton Catholic in the semis.

The Tioga boys, with seniors Connor Hutchinson, Nick Klossner, DeMario Chambers, and Scott Siberski, enjoyed their best season in at least 20 years, and advanced to their first Section IV, Class C title game in 30 years.

Things appeared to fall into place for the Tigers, who knocked off top-seeded Walton in the semis, while seventh-seed Unadilla Valley represented the other side of the bracket in the Class C finals.

However, a hot-shooting and opportunistic Unadilla Valley fended off a furious late rally by the Tigers to win their first-ever Section IV title.

Seniors Mackenzie Grube, Ari Blaasch, and Daysha Rorick also cemented their legacies at S-VE by leading the Lady Panthers to their first postseason appearance in 12 years, and their first postseason win in 20 years.

While many seniors will be moving on, there are many more underclass men remaining to carry on.

Waverly returns the best 1-2 of the bunch in Gavin Judson and Scott Woodring, and Tioga brings back a pair of talented juniors in Pierce Hendershot and Lucas Klossner, while Aric Westbrook and Aaron Lane lead a host of talented returners in Athens, Corbin Brown leads a pack of talented players returning in Sayre, and S-VE returns the majority of its team, led by brothers Nathan and Noah Mack.

On the girls side, Alex Tomasso and Wendi Hammond lead a talented bunch in Waverly, and Camry Lane and Stephanie Klovekorn will carry the load in Sayre, while S-VE, Athens, and Tioga look to replace a host of seniors.

Three swimmers and a diver represented the Valley at States in six events this winter, including Sayre senior Caleb McClelland, and Athens senior Abby Thoman.

McClelland left his name in the record book in several events for the Redskins, but his bother junior Josh McClelland, who also qualified for States, may make a run at a couple of those marks next year.

Waverly sophomore Mike Atanasoff won a pair of Section IV, Class B gold medal, but advanced to States in two different events due to hitting the state qualifying time earlier in the season.

Atanasoff, Josh McClelland, Athens freshman Amy Jarvis, Sayre junior Kayla Kittle, and Sayre sophomore Jillian Shay are the Valley's best hopes for state appearances next year.

The Valley also had four indoor track & field athletes qualify for States.

After three years of standout work on the hardwoods for the Lady Wildcats, Athens senior Breana Gambrell decided to keep working on long jump and triple jump talents, which have already landed her a Division 1 scholarship to Penn State.

The results were three more state medals, including her fourth in the long jump (three outdoors), to being her career total to nine.

Waverly sophomore Melina Ortiz made her third trip to the New York State Indoor Championships, while her classmates Isaac Chandler, and Paige Ackley each made their first.

On the bowling hardwoods, Waverly seniors Cassy Bowman and Nick Briggs finally got over the hump and qualified for States. Unfortunately, Tioga senior Jake Robertson missed out on his third trip to States.

Bowman and Briggs also helped keep alive a pair of impressive team streaks, as the Lady Wolverines won their 15th consecutive IAC Large School Division title, and the Waverly boys won their 8th in a row.

Again, the cupboard is not bare next year at the Valley Bowling Center. Waverly's Derrick Canfield was an alternate on Section IV's state team this year, and his teammate Zach Vanderpool is a candidate for a spot at States next year, as are Tioga's Jason Sherman, Kolton Pond, and Taylor Robertson.

After the 2016-17 winter season, I wondered in this space when we'd see another like it. Well, it didn't take long, the 2017-18 winter season was definitely one for the ages.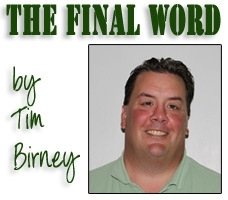 Print Friendly Version
You've asked about helping ...
here's your chance. Click HERE