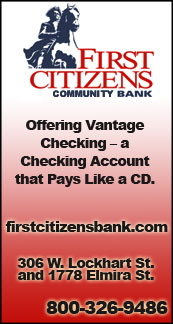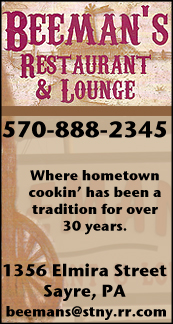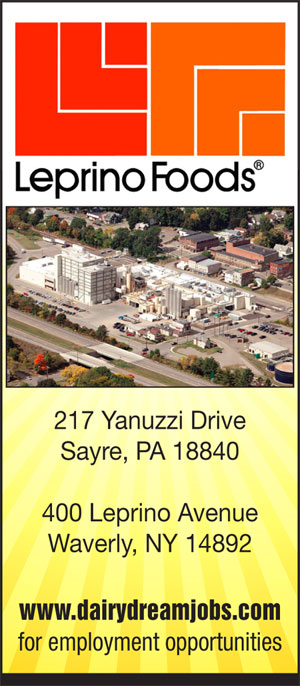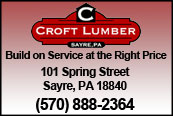 THE FINAL WORD: THOUGHTS ON THE FIRST ACTION OF THE SPRING (2018-03-29)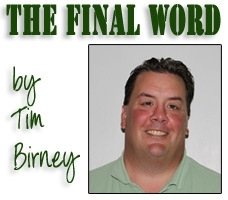 Opening Day of the 2018 spring season turned out to be a pretty good day for the Valley teams in action.

The Athens and Sayre baseball teams opened defense of their District 4 titles with wins.

The Wildcats, playing without a single starter from last year's Class AAAA championship team, won behind the strong pitching of sophomore Keegan Rude and junior Joe Parshall, who combined on a two-hitter.

For the first game of the season, it was very well played. Athens had runners all over the bases in the game, but only managed a 3-0 win. The Warriors wiped out a couple runners on the base paths, and their pitchers got some big outs with runners on base.

In the end, Parshall and junior Ethan Witherow came up with clutch RBI hits to help the cause.

Parshall, Witherow, and junior Kaden Rude looked good at the plate, and appear primed for good offensive seasons for the Wildcats.

This is going to be an interesting team to watch. There's not a great deal of varsity experience on the Wildcat roster, but it's chock full of athletes, and kids who have played a lot of baseball.

Sayre, on the other hand, is chock full of experience, and those veterans came up big in a win over Towanda Wednesday.

Senior Nate Sweet and sophomore Quinn Hanafin powered a Redskin offense the could dominant this season, if one or two of the new starters steps up alongside the veterans and produces consistently.

Senior Connor Hanafin turned in an excellent performance on the mound in relief. If he continues to pitch like that, paired with what we anticipate from Sweet and senior Jordan Rockwell, who have been the workhorses of the Sayre staff the last two years, and the 'Skins are in good shape to repeat their Class AA championship run.

This is going to be a fun team to watch. The top five in the line-up (senior Sam Wheeler, Quinn Hanafin, Connor Hanafin, Sweet, and Rockwell) can really rake, and juniors James Esposito and Jon Cron are more than capable of putting up numbers as well. Keep an eye on sophomore Camden Wheeler.

——————

The Athens girls track team won 17 of 18 events in a lopsided win over Mansfield.

Senior Breana Gambrell won four events (100, 200, long jump, and triple jump), and qualified for the District 4 Championships in all four events. I believe there's a good chance she caps a brilliant career with at least three more PIAA medals, including her fourth gold in the long jump.

I think she'll have plenty of company this season as senior Emily Lunger, and juniors Ariana Gambrell, and Rachel Hutchison will be looking to add to their career PIAA medal hauls as well.

One interesting note, and one to keep an eye on this season, is Hutchison in the 300-meter hurdles. She qualified for Districts in her first meet, beating the cut time by more than 3 seconds.

Lunger qualified for the District 4 meet in the 200 and high jump, and was just off the cut time for the 400.

For the boys, freshman Ben Gambrell IV was a double-winner in his first varsity meet, and isn't too far off the District 4 marks in the long jump, and triple jump, while sophomore Damian Hudson, who was also a double-winner, qualified for districts in the 100, and is just off the 200 mark.

——————

The Sayre girls racked up a pair of wins, and it's been a while since we've been able to say that.

The Lady Redskins got some strong performances from youngsters, led by freshman Carrie Claypool, and sophomores Kayla Hughey, and Julia Boyle, as well as senior Madisyn Wheeler.

As for the boys, freshman Zach Belles won the shot put, and is only 14 inches off the qualifying mark for the District 4 Championships.

——————

The Athens and Sayre softball teams both saw their season-openers rained out.

The Lady Wildcats graduated five players from last year's team that advanced to the Class AAAA semis, and had three seniors elect not to play, but they could surprise a lot of people this season.

They are young, not a senior on the roster, but they are talented. Juniors Emma Adams and Mimi Martin are a nice 1-2 punch to build an offense around. Sophomore Haley Barry should be a big contributor as well, and sophomore Megan Bennett should be a mainstay in the pitcher's circle for the next three years.

Don't be surprised if freshmen Harley Sullivan, Emma Repsher, and Megan Collins, as well as junior Hayleigh Macik make big impacts this season.

This is going to be a fun team to watch the next few years.

——————

Longtime Athens coach Rich Decatur takes over a Sayre program that hasn't had a winning season in a long time, and is coming off a 2-18 campaign in 2017.

Seniors Camryn Brown and Alia Post have proven themselves at the varsity level, and sophomore Lexi Post has played a lot of softball.

There are a few others with some varsity experience, but the remainder of the roster has no varsity innings under their belts.

Decatur believes he has some promising youngsters, and they appear to be the building blocks of a re-building process.

——————

The Final Word returns once the rain stays away.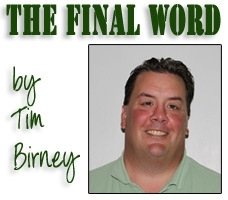 Print Friendly Version
You've asked about helping ...
here's your chance. Click HERE