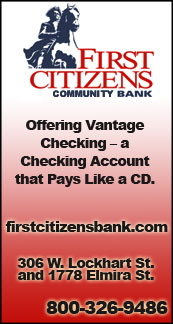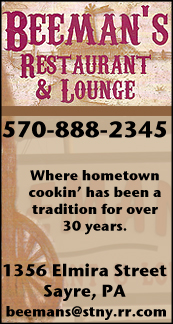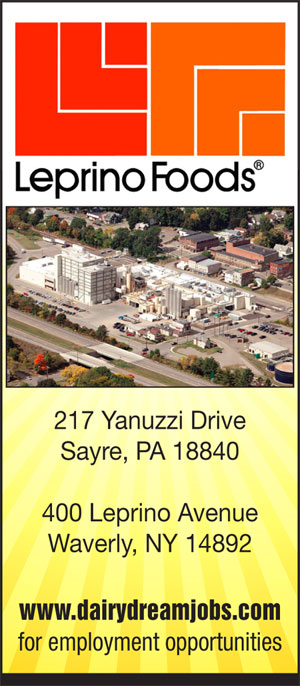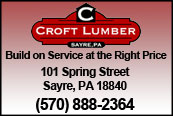 IAC SOFTBALL: KLOSSNER RETURNS TO HELM AT TIOGA WITH HIGH HOPES FOR 2018 (2018-04-02)


Valley Sports Report
TIOGA CENTER — Veteran coach Heather Klossner returns after a year away from the program, and she'll have a lot to work with as the Lady Tigers return the majority of their team in 2018.

"It's good to be back on the field," said Klossner, who missed 2017 on maternity leave.

"It's good to have so many girls returning," she added. "Some of them are new to me, so I'm getting use to them, and they're getting use to my style."

Tioga finished last 15-6 after a loss in the Class C semifinals to Union Springs.

Two key returners are senior pitchers Mariah Culver and Madalyn Dydynski. Klossner says it will be a challenge to get both of them innings.

"Both girls already know they're playing in college, so in that regard, they know what their futures hold," said Klossner.

"As for this year, it depends on who we're facing, and how our pitchers match up against them," she added. "They will both get a lot of innings."

Dydynski will start at second base when she's not pitching, while Culver, who hit .500 last season, will likely be a designated hitter when not in the pitcher's circle.

"Mariah's is a bat that we can't afford to not have in the line-up," said Klossner. "If she's not pitching, we will definitely figure out a way to get her into the line-up."

Also returning are seniors Marissa Howe at catcher, Kurstan Martin at shortstop, and Sara Strong at third base.

The outfield will consist on junior Kelsey Vosburgh in right field, sophomore Michaela Webb in center field, and sophomore Hayley Zimmerman in left field. Senior Abby Lyons will see time in left field, and senior Alex Divers will see action in right field.

Webb will also see time behind the plate, while sophomore Giovanna Rossi will likely see action at first base, and second base, and Hayley Zimmerman could also see time at first base.

Klossner says most of her players can play multiple positions.

"We have lots of options, a lot of girls who can play a lot of different positions," she said. "The versatility is a good thing, but it also makes it difficult trying to figure out the best spot for them."

Klossner is excited by this team's offensive potential.

"This is probably the strongest overall line-up we've had, top to bottom, since I've been with the program," said Klossner.

"That will be another tricky thing for me, figuring out the best spot in the line-up for some of our girls," added Klossner. "I'm excited to see how our line-up comes together."

On the flip side, Klossner thinks the 2018 Lady Tigers will be solid defensively as well.

"We have some very good gloves," she said. "We have more speed in the outfield than we've had, at least since I've been in the program. And, we have some good arms.

"We have a few girls who haven't necessarily played the position they are in their whole life, but they're good softball players, and can play multiple positions well.

"If we get into games where we have to make changes, I feel comfortable," added Klossner. "We have three or four girls who can play just about any position."

Klossner is also pleased with team chemistry and senior leadership.

"The team chemistry appears to be good," said Klossner. "The girls are excited, and have big plans for this season, which is nice to hear from seniors — sometimes you lose seniors in the spring season."

Klossner only real concern is her players' propensity for being too critical of themselves.

"They are very hard on themselves. We've talked about not letting one error snowball into a big mess, and just moving on to the next play.

"I think them being perfectionists, and wanting to do everything perfectly is probably one of their weaknesses, in terms of their mental game," said Klossner.

The longtime Tioga coach isn't quite ready to say this is her best team ever.

"This team has a lot of potential," she said. "It's reigning that raw talent in, and making sure we're on the same page that will be the key.

"I've told the girls from the beginning that you may not see yourself at the position you're playing, but it may be the best place for you to make this team better," added Klossner. "If the girls can all see the big picture, they could go a long way."

Non-league schedule: "We've added some non-league games to our schedule with the hopes of making it a little more competitive."

The Lady Tigers will play non-league games against Towanda and Greene, and will play at the Mary Testa Tournament, which is held at multiple site in the Binghamton area, with Tunkhannock, Windsor and Vestal in their bracket.

Around the IAC: The Small School Division is just four teams this year — Tioga, O-M, Newfield, and S-VE — with Candor not fielding a team this season.

"I expect O-M (pitcher Grace Vondracek) will be even better this year, so they will be tough," said Klossner.

"Edison, Notre Dame, and Waverly are always good in the Large School Division," she added.

On Class C: "We've always had Notre Dame and Edison as the team we've had to look out for in the postseason," said Klossner. "I expect they will be there again this year."

Tioga opens the season Monday at home against Moravia.

——————

IN PHOTO: Tioga's Mariah Culver (left) and Madalyn Dydynski.






Print Friendly Version
You've asked about helping ...
here's your chance. Click HERE