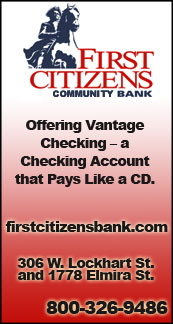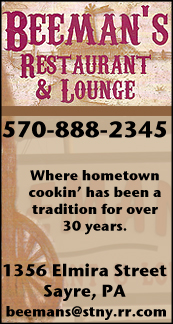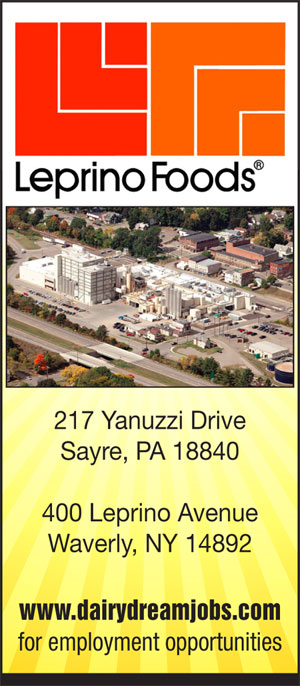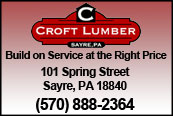 IAC TRACK & FIELD: WAVERLY BOYS 'PRIMED' FOR DIVISION TITLE REPEAT; DEPTH COULD BE ISSUE FOR LADY WOLVERINES (2018-04-03)


Valley Sports Report
WAVERLY — The Waverly boys are "primed for a repeat" of their IAC South Large School division title, while the Lady Wolverines may have "depth" issues with lower numbers in 2018.

BOYS
"Similarly to last season, our numbers continue to climb," said Waverly coach Dave Hogan. "We have 36 guys on the roster. Of the 36, 23 have at least one year of experience with either varsity indoor or outdoor track & field.

"From a coach's standpoint, this collective amount of experience is invaluable," he noted. "What's better, perhaps, is that we have legitimate contenders in virtually every facet of a typical meet – sprints & hurdles, jumps, distance, vault, throws.

"The young men on this team have already shown a commitment to success and a genuine excitement for the season," added Hogan. " If the effort our athletes bring each day can be on par with their excitement level, we will be able to bring individuals and relay teams well into the post-season."

The Wolverines return seniors Dalton Loper, Matt VanHouten, Cameron Barton, Chris Johnson, Rashad Esau, and Josh Smith, as well as juniors Dylan Ward, Max VanDyke, Trent Wright, and Gino Damiano.

Also returning are sophomores Caden Mint, Isaac Chandler, Nick Janzen, Brandon Bubniak, Gage Streeter, and Josiah Gilden, as well as freshmen Collin Wright, David Hallett, and Skyler Dengler, and 8th-graders D.J. Shaw, and Nate Ackley.

The Wolverines also welcome newcomers Alex Gadow, Caden Wheeler, Austin Kimble, Brandon Clark, and Tyler Saxon — all freshmen.

"We lost four solid contributors from last year, but we are primed for a repeat," said Hogan, whose Wolverines were 5-0 last season.

On the IAC South Large School Division: "Within our division, Newark Valley will bring depth and talent," said Hogam. "Consistently, we expect Notre Dame and Watkins Glen to bring solid distance runners to the table.

On the IAC: "Overall, Trumansburg and Lansing demand our attention from the Large Schools," said Hogan. "Although we were second in the IAC last year, it was by a narrow margin over Lansing.

"Trumansburg won the IAC by more than doubling our points," he added. "Our focus continues to be to improve daily in all events to beat teams of this caliber."

GIRLS
The Lady Wolverines are coming off a 4-1 regular-season, and a third-place finish at the IAC Large School championships, but longtime coach Scott Baird says numbers are down, and depth could be an issue.

Returning for the Lady Wolverines are seniors Elle Nittinger, and Tammy Price, juniors Stephanie Hyland, Sarah Uhl, and Sarah Wood, sophomores Paige Ackley, Elizabeth Fritzen, Melina Ortiz, Alyssa Simonetti, and Sheridan Talada, and 8th-grader Olivia Nittinger.

Baird believes Waverly has three "promising" newcomers in sophomore Cora Smith, junior Kennedy Wheeler, and sophomore Zoe Lunduski, who returns to the program after a year off. Other newcomers are sophomores Abby Bonning, and Luci Burnett, freshmen Mara Caller, Kaitlin Clark, and Caitlin Bakley, and 8th-grader Emily Tully.

Waverly only lost three athletes to graduation, but had 10 choose to not come out for the team this springs.

"Our numbers are down from last year, so depth could be a problem," said Baird. "But, I think we have a very solid and experienced nucleus of athletes. I feel we should be competitive in most events.

"If we can find the right pieces of the puzzle, I feel we can have a number of athletes advance far in postseason," noted Baird. "We will need to stay healthy, continue to improve, and try to get some help from the newcomers.

"I am pleased with what I'm seeing as well how hard they are working," he added.

On the IAC: "I would have to say that Lansing should be the team to beat — they were IAC Large school champions last year," said Baird.

——————

IN PHOTO: Waverly's Isaac Chandler.




Print Friendly Version
You've asked about helping ...
here's your chance. Click HERE