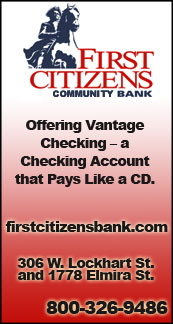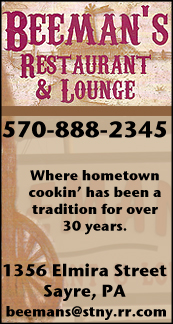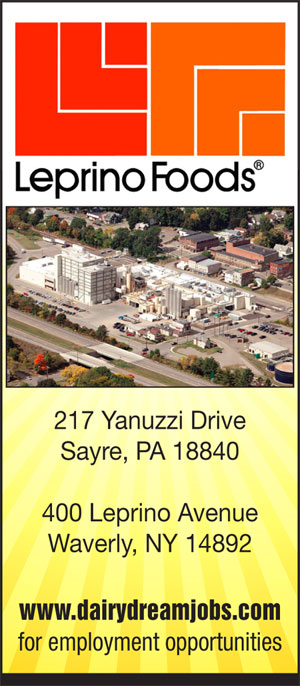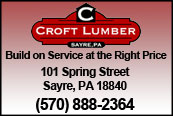 NTL SOFTBALL: YOUNG, BUT TALENTED LADY WILDCATS READY TO TAKE FIELD IN 2018 (2018-04-05)


Valley Sports Report
ATHENS — Between graduation losses and seniors electing not to play this spring, the Athens softball team begins 2018 without much varsity experience, but veteran coach Jim Wood, in his second year with the Lady Wildcats, definitely likes what he has.

"There will be considerable reshuffling this season. We are going to be young and talented, but a bit inexperienced early on," said Wood. "We don't have a senior on our roster.

"But, I'm really happy with where we're at right now. The team chemistry is off the charts.

"The girls back are still young, but they're a year older, and a year stronger," noted Wood. "And, the freshmen we brought up look fantastic

"The girls are practicing with a lot of confidence, and look solid," he added. "This team is very coachable, I think that's one of the biggest strengths of this team."

The Wildcats do return junior center fielder Emma Adams, shortstop Mimi Martin, and second baseman Leah Reid.

"Emma Adams is as good of a center fielder as I've ever coach," said Wood. "She wants to run down everything, and she's more than willing to dive"

Wood has also been impressed with the team leadership the trio of juniors have shown in the preseason.

"The veterans on the team are starting to buy into our philosophy, and are working really well with the under classmen, Emma Adams and Leah Reid in particular," he said.

"Mimi Martin is a quiet leader, but I've seen her stepping up vocally as well," Wood added.

Also returning is sophomore Megan Bennett, who missed the second half of last season with an injury.

"Megan looks a lot more comfortable and confident than she did last year as a freshman," said Wood. "You can see it in everything she does — defensively, she's much sharper and stronger."

Wood said he has two more freshmen who could make an immediate impact.

"We're probably going with a freshman catcher (Harley Sullivan), and a freshman first baseman (Emma Repsher)," said Wood. "They are two quality kids, and on top of that, there are other freshman in the mix to get some playing time.

"Aubrey Hatch and Megan Collins will push for time in the outfield immediately," he noted. "They are both athletic, I think they could easily contribute the outfield, and the infield as well."

Wood also believes sophomore Kassidy Peterson could make an impact this season.

"Kassidy looks fantastic," said Wood. "She has been working hard, and has a great attitude. She will probably be the first girl (off the bench) to see time in the infield.

"We're going to find something on the field for those three kids to do, whether it's as a designated player for someone slumping at the plate, or as a courtesy runner," added Wood. "I want them to see the field as much as possible."

Sophomore Haley Barry will start at third base for the Lady Wildcats, while junior Hayleigh Macik, who was injured last season, and Morgan McCutcheon will start in left and right field, respectively.

Sophomores Hailey Thomas and Adrianna Carter will also vie for time in the outfield, and Adams could see some time in the pitcher's circle.

Despite the talent, Wood is concerned with this team's lack of experience.

"We are young," he said. "No matter how successful they've been at the lower levels, when you get into the NTL and face strong pitching every night, there are going to be bumps in the road.

"How they handle the pressure and adversity at the varsity level is going to go a long way in determining what kind of record we're going to have this year.

"I'm sure we'll take some lumps here and there, but overall I'm pretty optimistic about this season with this group of kids," added Wood. "They work really hard, there is no down time in practice, which wasn't always the case last year."

Wood also believes the team's work ethic will help overcome its lack of varsity experience.

"The attitude and effort from this team is encouraging," said Wood. "They are always pushing forward, and pushing each other.

"This is a game about putting together a lot of small fundamental things, and this team is a good mix of both young and talented kids, and savvy veterans who work hard everyday to get better.

"They are getting better day-to-day, I'm hoping by the end of the season we'll be peaking at the right time," he said.

"This group has a very high ceiling," added Wood. "I expect this team to be stronger by the end of this season than we were at the end of last year."

Around the NTL: Wellsboro and Wyalusing are still going to be strong, they are two traditional powerhouses," said Wood. "North Penn-Liberty gave us fits last year, and Towanda should be much better this year.

"It's going to be tough every night against divisional foes, but I believe we can compete with them," added Wood. "With any luck, we'll surprise some of them as well."

Athens opens the 2018 campaign this afternoon at Towanda.

—————

IN PHOTO: Athens' Emma Adams.




Print Friendly Version
You've asked about helping ...
here's your chance. Click HERE