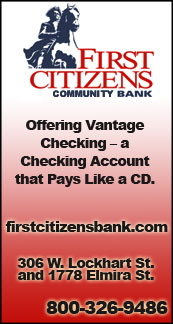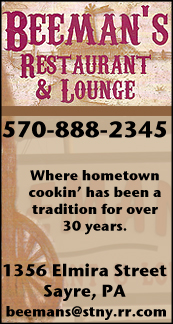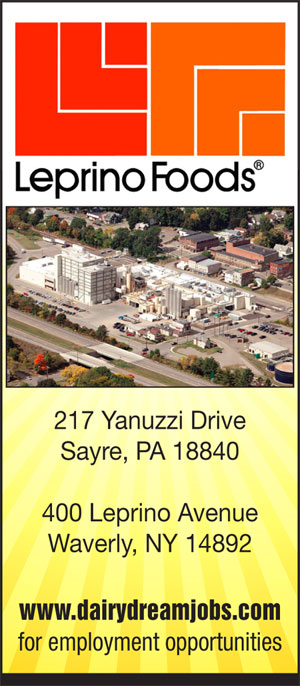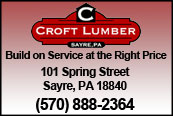 IAC BASEBALL: S-VE HAS SIGHTS SET ON POSTSEASON IN 2018 (2018-04-09)


Valley Sports Report
SPENCER — S-VE baseball coach Jeremy Kastenhuber believes the Panthers could be better in every facet of the game this year, and is hoping that will lead them back to postseason in 2018.

"I think we're going to be much better at the plate — one through nine," said Kastenhuber.

"On top of having more team speed, and being able to manufacture things on the base paths, I think we have a much better approach at the plate this season," he noted. "The kids are more patient, waiting for their pitch, and taking good cuts.

"And defensively, with our improved speed, I think we'll cover a lot more ground in the outfield than we did last year," added Kastenhuber.

As for pitching, Kastenhuber is excited at the addition of assistant coaches Benjamin Parkes, a Lansing grad who played at Ithaca College, and Ron Miller III, who was a Division I pitcher, who are both working with the staff.

"I'm excited. These guys have rally benefitted from having Coach Parkes, and Coach Miller working with them.

"It's been awesome to have them as part of our staff," noted Kastenhuber. "They've helped these guys take the next step, with their routine, and trying to get these kids technically sound.

"It takes more than four weeks to make a major impact, but in the future as these guys stay in the program, it will be a huge benefit," added Kastenhuber.

Kastenhuber also has concerns heading into 2018.

"I'd have to say my biggest concerns are inexperience in some regards, and pitching is always a concern, especially with where we're headed schedule-wise.

"We're looking at a 19-game schedule, and with the weather here you know most of it's going to be played in four weeks," said Kastenhuber.

"We're trying to get as many guys throwing as we can. Right now, we have eight or nine kids that can give us at least 30 to 50 pitches.

"If enough games pile up, we may have to play a game where we're looking for several different pitchers to throw one or two innings, but we'll cross that bridge when we come to it," said Kastenhuber.

"And, we do have a lot of inexperienced guys, who have either taken a year or two off, or haven't played since they were real young," he added.

Senior Zach Sherwood returns as the Panthers' ace in the rotation.

"Zach had a really good year for us last year — on the mound, behind the plate, and at the plate," said Kastenhuber. "He'll do a little bit of everything for us, and bat either first or second in the line-up."

Senior Ryan Nelson is the second starter for the Panthers.

"It looks like he's increased his velocity this year, he has a sharper curveball, and his change-up has come a long way. I'm looking for good things out of him," said Kastenhuber.

Senior Jacob Grier, and juniors Billy Baker, and Mandel Davis will also be starters, who could pitch in relief as well.

"Baker pitched pretty well for us last year, and threw against some of the better teams," said Kastenhuber.

Seniors Jacob Butcher, and Max Morais, and junior Brandon Roe will also see time on the mound in relief.

Kastenhuber said Davis, who ran track last year after playing baseball as a freshman, is especially intriguing.

"He's a lefty with a good fastball, and a nice curveball, so he could help us on the mound," he said. "He's very athletic, very fast, and could help up in the outfield, too."

Baker, Nelson, and Sherwood will handle the catching duties this season, while Morais will see the majority of action at first base. Juniors Nick Yartym and Brandon Cowl could see time at first base as well.

Sherwood will play shortstop, while Grier will play second base or shortstop, junior Owen Lawrence will see time at second base, and senior Bryant Sexton, and junior Willy Hall could see time in the middle infield as well.

Davis, junior Che Post, Yartym, Lawrence, Sexton, Hall, and first-year senior Josh Whickham could all see action in the outfield.

Senior Jacob Butcher will get a lot of at-bats at designated hitter.

"Jacob came up big for us last year at the plate," said Kastenhuber.

The veteran Panther coach is happy with the increase numbers in 2018.

"We went from a roster of 10 guys, and sometimes nine, last year to 15 this year, but it's a nice problem to have," he said. "We have 11 or 12 on JVs, so those numbers are solid, too."

S-VE finished 5-13 in 2017, but expectations are much higher this season.

"I told the kids that my expectation, and our goal was to make Sectionals," said Kastenhuber. "When I talked with the guys at the start of the preseason, that was their expectation, too."

"I feel like we will compete in every game, as long as we don't beat ourselves," he noted. "Our biggest problem the last couple years has been that inning where you give up six or seven runs, and you look at the scorebook and the other team had two hits.

"I think with our increased speed in the outfield, we'll be able to cover the gaps a little bit better, and we have some sure-handed guys in the infield," added Kastenhuber. "I'm hoping we can clean up those big innings this year, and not let one mistake turn into two or four, where all the sudden you find yourself out of the game."

On the IAC Small School Division: "No question, until someone takes the division title from Tioga, they are the team to beat," said Kastenhuber.

"Newfield is half freshmen, and Candor is much like us — a mix of experience with some youth," he added.

On the IAC Large School Division: "The Large School is loaded," said Kastenhuber.

"Notre Dame started the season with an impressive win over Lansing," he noted. "Waverly is always good — year after year they have a solid team. And Edison, as always, is going to be tough — they return all but two starters from a Section IV Championship team.

"And, I wouldn't sleep on Watkins Glen / O-M, they've had a lot of kids playing year-round," added Kastenhuber. "I don't know that they can compete in that division, but I think they'll be a tough crossover for (the Small School teams)."

S-VE, now 0-1, plays its home opener this afternoon against Notre Dame.

——————

IN PHOTO: S-VE's Zach Sherwood.




Print Friendly Version
You've asked about helping ...
here's your chance. Click HERE