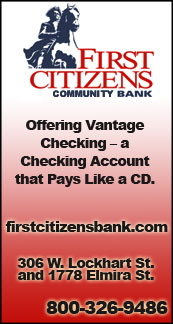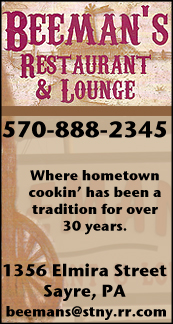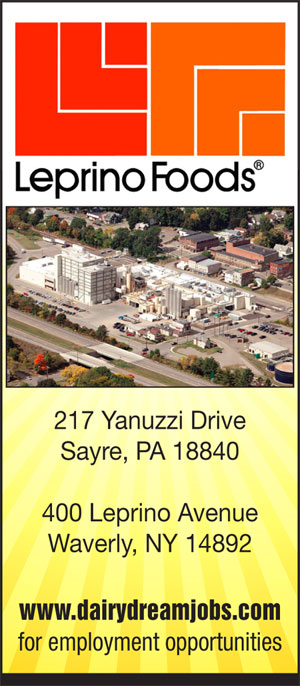 NTL BASEBALL: OPPORTUNISTIC ATHENS KNOCKS OFF WYALUSING, 13-5 (2018-04-13)


Valley Sports Report
ATHENS — Athens scored five runs in the bottom of the first inning, and four more in the second inning en route to a 13-5 win over Wyalusing here Friday afternoon in NTL baseball action.

Sophomore Aaron Lane worked a walk to open the home half of the first, and scored two pitches later on a triple by junior Ethan Witherow to make it 1-0.

The Wildcats scored four more runs without the benefit of a hit, thanks to a pair of Wyalusing errors, three walks, and a sacrifice fly off the bat of sophomore Brady Smith that capped the rally.

After the Rams scored a run in the top of the second inning, Athens answered with four more runs, thanks in large part to a pair of Wyalusing errors. Junior Nick Watkins plated the first run of the rally with an RBI double.

Wyalusing trimmed the deficit to 9-5 with four runs in the top of the fourth inning. The rally featured an RBI single by Chase Houser, and RBI double by Shane Fuhrey, and a sacrifice fly off the bat of Kyle Warner that plated two runs.

The Wildcats sealed the win with four runs in the bottom of the fifth inning. Sophomore Keegan Rude and Witherow worked walks to begin the inning, then Watkins slammed a one-out, two-RBI double to make it 11-5.

Back-to-back walks to sophomores Joel Maslin and Chase Minnick loaded the bases, then junior Jeff Reagan stroked a two-run single to extend the lead to 13-5.

Watkins belted a pair of doubles, scored two runs, and had three RBI, and Witherow tripled and singled, scored three runs, stole two bases, and drove in a run to pace Athens at the plate.

Reagan singled and knocked in three runs as part of the Wildcats' six-hit attack, while Maslin singled and scored a run, junior Nate Kennedy scored two runs, and had two RBI, and Minnick knocked in a pair of runs.

Keegan Rude earned the win in relief with three innings of hitless relief. He struck out seven and hit one batter.

Kennedy started on the mound for the Wildcats, allowing one run on three hits, while striking out one and walking two in three innings of work. Lane was tagged for four runs on three hits and a walk in one inning.

Athens, now 2-2, hosts North Penn-Mansfield Monday.

——————

IN PHOTO: Athens' Keegan Rude.




Print Friendly Version
You've asked about helping ...
here's your chance. Click HERE