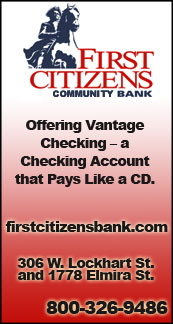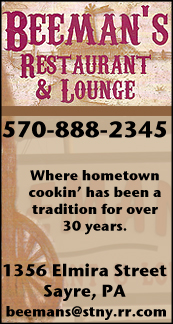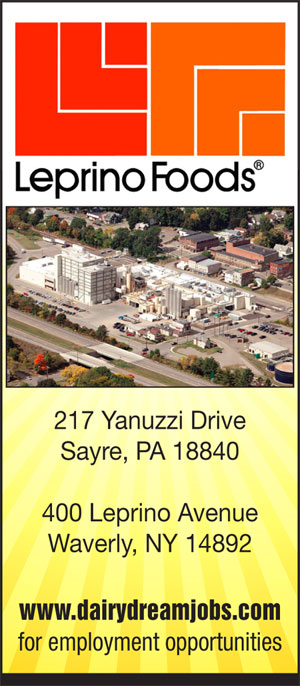 NTL SOFTBALL: WYALUSING EDGES ATHENS, 1-0, IN CLASSIC PITCHER'S DUEL (2018-04-13)


Valley Sports Report
ATHENS — Wyalusing scored a run in the top of the fourth inning, and made it stand up in a 1-0 win over Athens here Friday afternoon in NTL softball action.

Wyalusing's Hailey Jayne out dueled Athens sophomore Megan Bennett in a classic pitcher's duel.

"Jayne threw the ball well, and Megan Bennett has pitched very well, she's getting stronger every game," said Athens coach Jim Wood. "She and (catcher) Harley (Sullivan) work well together.

"I can't say enough good about those two," noted Wood. "Their work together as battery mates has been lights out so far — we just have to give them some run support.

"Our biggest issue right now is we're not hitting," added Wood. "We're young, and I think some of the girls are trying too hard to make things happen."

Jayne struck out nine and walked one, while allowing just three hits in seven innings of work to earn the win.

Bennett was tagged with a tough-luck loss, allowing one run on six hits, while striking out seven and walking none in seven innings.

"Megan pitched a hell of a game, nine times out of 10 she wins that game," said Wood. "She and Harley did a good job of changing speeds today, and keeping girls off balance."

Bennett recorded back-to-back strikeouts to pitch out of a bases-loaded jam in the top of the first inning.

The Lady Wildcats' best scoring opportunity came in the bottom of the second inning when freshman Emma Repsher ripped a lead-off double, and advanced to third on a single by Bennett, but Jayne was able to escape the jam unscathed.

Bennett retired eight in a row until Emily Champluvier hit a line shot up the middle that Bennett knocked down for an infield single. With two outs, Melody Kneller plated her with a slow grounder through the infield for a single.

Wyalusing loaded the bases with one out in the fifth, but Bennett pitched out of it again.

The Lady Wildcats did not have a hit off Jayne after Bennett's second-inning single. Jayne retired 17 in a row until Repsher reached on a two-out error in the seventh.

Repsher doubled, and Bennett and freshman Harley Sullivan singled to account for Athens' three hits.

The Wildcats fall to 0-3 on the season, but Wood isn't overly concerned.

"We have two facets of the game working real well," he said. "Our pitching has been great, and the defense behind her has been pretty sharp as well, even though we've had a lot of different combinations.

"We just have to get our bats going," Wood said. "We've faced three pretty good pitchers, and there's definitely a learning curve involved.

"I think we'll be better the next time time around (the schedule)," added Wood.

Wood, who coached four teams into Section IV title games at Tioga — including one team that advanced to the state finals, is especially encouraged by his team's work ethic.

"I've coached some great teams, and a lot of hard workers," said Wood. "These girls work as hard as any team I've coached.

"They put in a lot of work on hitting, and fundamentals every day at practice," he noted. "That will pay off in the long run."

Athens, now 0-3, returns to action Monday when it hosts North Penn-Mansfield.

——————

IN PHOTO: Athens' Megan Bennett.




Print Friendly Version
You've asked about helping ...
here's your chance. Click HERE