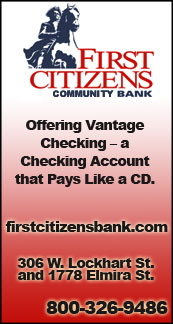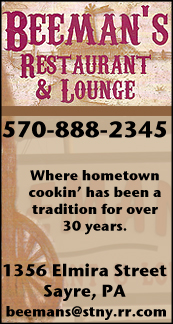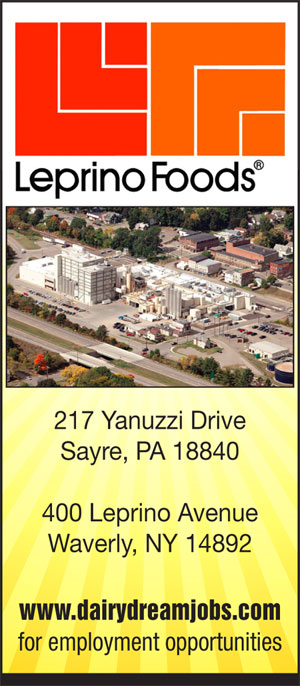 NTL / IAC TRACK & FIELD: GAMBRELL, LUNGER, HUTCHISON LEAD ATHENS TO SECOND-PLACE FINISH AT MOLLY DRY INVITE; WAVERLY FINISHES FOURTH, SAYRE 15TH (24 PHOTOS) (2018-04-13)


Valley Sports Report
MANSFIELD — Athens seniors Breana Gambrell and Emily Lunger, and junior Rachel Hutchison each won three events here Friday afternoon at the Molly Dry Invitational at Mansfield University.

Junior Ariana Gambrell was a double-winner for the Lady Wildcats, who finished second in the team standings, while senior Elle Nittinger and sophomore Sheridan Talada notched the only wins for Waverly, which also had a pair of second-place finishes.

Shikellamy claimed the team title with 123 points, while Athens tallied 109 points. Williamson was third with 69, and Waverly and Hughesville tied for fourth with 64 points. Sayre finished 15th in the 18-team field with 13 points.

Breana Gambrell won the 100-meter dash in a time of 12.06 seconds, and Hutchinson was second in 12.97 seconds.

Breana Gambrell, the three-time defending state champion, won the long jump with a leap of 20-feet, and Sayre senior Madisyn Wheeler was third at 15-feet, 5 1/2-inches.

Breana Gambrell, who is also the defending state champion in the triple jump, finished second in that event with a mark of 36-feet, 5-inches — three inches shy of first-place finisher Dahlia Hosey of Wellsboro. Waverly junior Stephanie Hyland finished fifth at 31-feet, 11-inches.

The Gambrells teamed with Lunger and Hutchison to win the 400-meter dash in 49.77 seconds.

Lunger won the 200-meter dash in 26.32 seconds, and finished third in the high jump at 5-feet.

Hutchison won the 300-meter hurdles in a time of 47.72 — more than four seconds faster than second place, and Athens sophomore Krysta Manning was fifth in 53.95 seconds.

Lunger and Hutchison teamed with Manning, and sophomore Haley Chambers to win the 1,600-meter relay in a time of 4:17.84, while the Waverly foursome of Elle Nittinger, Hyland, junior Sarah Uhl, and sophomore Elizabeth Fritzen finished fourth in 4:28.12.

Ariana Gambrell won the 100-meter hurdles in a time of 16.65 seconds, while Sayre sophomore Julia Boyle was fifth in 17.48 seconds, and Manning was seventh in 17.67 seconds.

Elle Nittinger won the 800-meter run in a time of 2:31.69, and Fritzen was sixth in 2:37.50. Elle Nittinger finished third in the discus with a toss of 100-feet, 9-inches.

Talada won the 2,000-meter steeplechase in a time of 8:31.79.

Fritzen, Hyland, 8th-grader Olivia Nittinger, and Elle Nittinger teamed to finish second in the 3,200-meter relay in a time of 10:21.03, while the Athens foursome of seniors Emily Arnold and Caitlyn Powell, junior Sophie Adams, and Chambers was third in 10:52.26, and the Sayre quartet of sophomore Kayla Hughey, junior Kayla Kittle, and freshmen Lucy Coller and Carrie Claypool was sixth in 11:42.71.

Waverly sophomore Cora Smith was second in the 1,600-meter run in a time of 5:44.47, and Olivia Nittinger placed eighth in 5:57.36. Smith also finished third in the 3,200-meter run in a time of 12:26.45, and Talada was eighth in 13:14.11.

Athens junior Paige McCarthy finished fourth in the javelin with a throw of 108-feet, 2-inches.

Hyland finished seventh in the 400-meter dash in 1:07.25.

——————

IN PHOTO 1: Athens' Breana Gambrell and Rachel Hutchison. …. PHOTOS COURTESY OF CHELA BUBNIAK.





Print Friendly Version
You've asked about helping ...
here's your chance. Click HERE