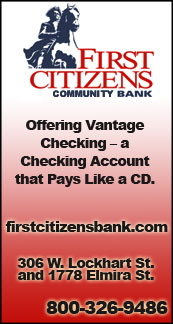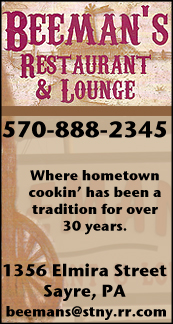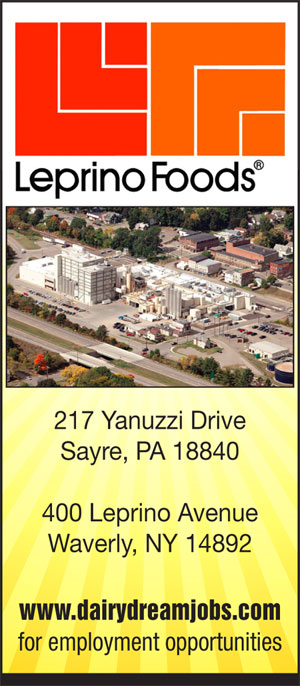 IAC SOFTBALL: WAVERLY WINS AT NOTRE DAME, 3-2, FOR FIRST TIME IN MORE THAN A DECADE (23 PHOTOS) (2018-04-13)


By TIM BIRNEY
Valley Sports Report
SOUTHPORT, N.Y. — Waverly built a three-run lead, and held on for a 3-2 win over arch-rival Notre Dame here Friday afternoon in IAC South Large School Division softball action.

The win was the first at Notre Dame for the Lady Wolverines in more than a decade.

"We beat them at home two years ago, but I've never beaten them on their home turf," said senior captain Zoe Mennig, a five-year starter at catcher. "It's amazing, especially hitting a home run. I've never hit one against them before. It feels fantastic."

"It was an important game on our schedule," said Waverly coach Brian Wendela. "It's a great win for us.

"This is what we set out to do at the beginning of the year," noted Wendela. "We knew Notre Dame and Edison were the teams to beat. We set our goals, and that's we're looking to accomplish."

Waverly's offense was clicking from the outset.

Senior Paige Miller singled up the middle with one out in the top of the first inning, and moved to second on a passed ball. With two outs, Mennig stroked a line-drive RBI single to left field to make it 1-0.

Mennig then led off the fourth inning with a home run over the center-field fence to make it 2-0.

"Zoe has been dialed in the last couple games," said Wendela.

In the top of the fifth inning, Hammond started a rally with a one out check-swing single up the third-base line. After Hammond stole second, sophomore Riley Hall lined an RBI single into center field to make it 3-0.

Hammond faced the minimum 12 batters in the first four innings. The only runner to get on base reached on an error, but was gunned down by Mennig trying to steal second base.

In the bottom of the fifth, the Lady Crusaders scored a run without the benefit of a hit to trim the deficit to 3-1. Notre Dame scored on an error, a passed ball, and a fielder's choice groundout.

Izzy Milazzo broke up Hammond's no-hitter with a one-out single in the bottom of the sixth inning. With two outs, Jordyn Fargo hit a fly ball RBI-double to deep center field to cut the lead to 3-2.

Hammond settled down, and struck out the next batter for the third out, then retired the side in order in the seventh inning to preserve the victory.

Milazzo's hit in the fifth inning was the first hit Hammond had allowed in 15 1/3 consecutive innings. Notre Dame's first run snapped a 26-inning scoreless streak for Waverly's pitching staff.

"Coming off a perfect game last night, Wendi threw another great game tonight," said Wendela. "And Zoe called another great game."

Notre Dame coach Steve Weber tipped his cap to both pitchers.

"These are two class pitchers," he said.

"Hammond has continued to get better, and better every year," Weber noted. "Not only does she throw hard, but she's really good at hitting her spots.

"I thought we were trying to make some good adjustments as the game went on.," added Weber.

The Lady Crusaders, who have six new position players on the field fin 2018, fall to 4-1 on the season, but Weber was pleased with his young team's performance.

"I'm extremely happy with how we played. Looking at how many new kids we have in the line-up … and they were definitely nervous," he said. "A lot of them haven't been in this situation before.

"What they showed me is that they have some character, and they have some heart," added Weber. "I think we'll get better as the year goes on."

The two teams meet again on April 27, and Mennig is hoping to close out a perfect senior year against Notre Dame.

"We beat them twice in soccer, and twice in basketball," she said. "I came into the season planning on beating them twice in softball. Going out that way in my senior year would be great."

Waverly, now 5-0, returns to action Monday when it hosts Watkins Glen.

——————

IN PHOTO 1: Waverly's Zoe Mennig. … PHOTOS BY TIM BIRNEY.




Print Friendly Version
You've asked about helping ...
here's your chance. Click HERE